Hand Engraved & Fitted Automatic Knife
---
This auto-folder is made by a local craftsman (Rudy Bochenski), it is entirely hand engraved with a hammer and chisel tools....NOT by any powered equipment. This is his first 'automatic', but he has been making pocket type 'folders' for about 20 years, he is truly a craftsman. He is also a watch maker and machinist for the aircraft industry.
His relatively plain stag paneled pocket folders sell for between $200-$400, and come with 1,2 or 3 blades.
I have this knife and I've been asked to sell it for him, if you have any questions, or would like to place an offer please contact me with a PM, leave your phone number so I can call you to discuss the details.....and answer any questions you may have.
Knives of this nature vary from about $2000-$4000, this one is being offered at:
$2395.00
...although serious cash offers will be considered.
Made from 01 steel, hardened and tempered correctly and assembled to exacting specs. It is truly a work of art!!! The knife is 7.25" long open, and 4.25" closed. The grip panels are stag dyed red. Rudy has had some of his engraving work published in books and magazines just in case that gives you more confidence in his skills.
$2395.00, free shipping and insurance, payment via Paypal or Cashiers Check.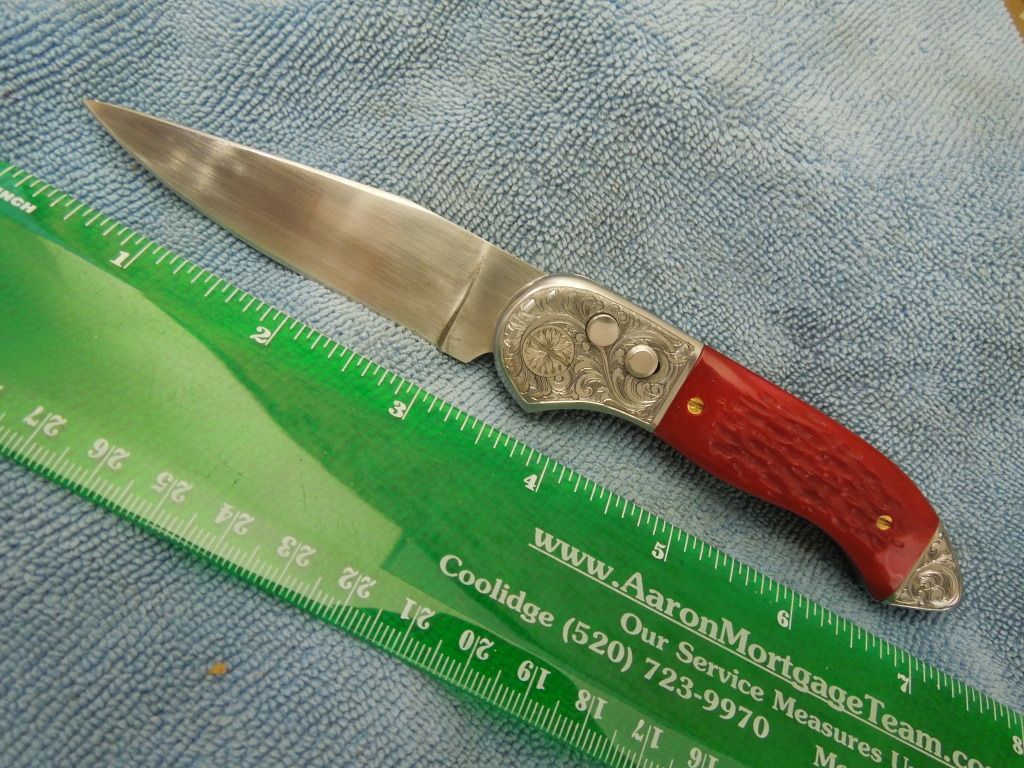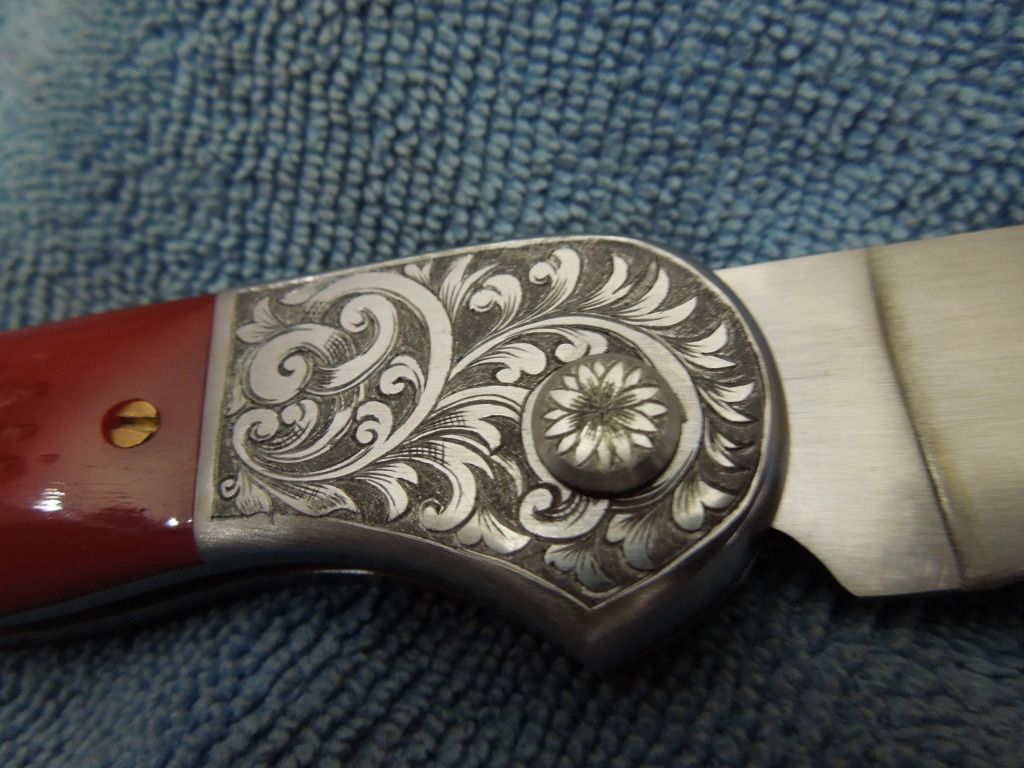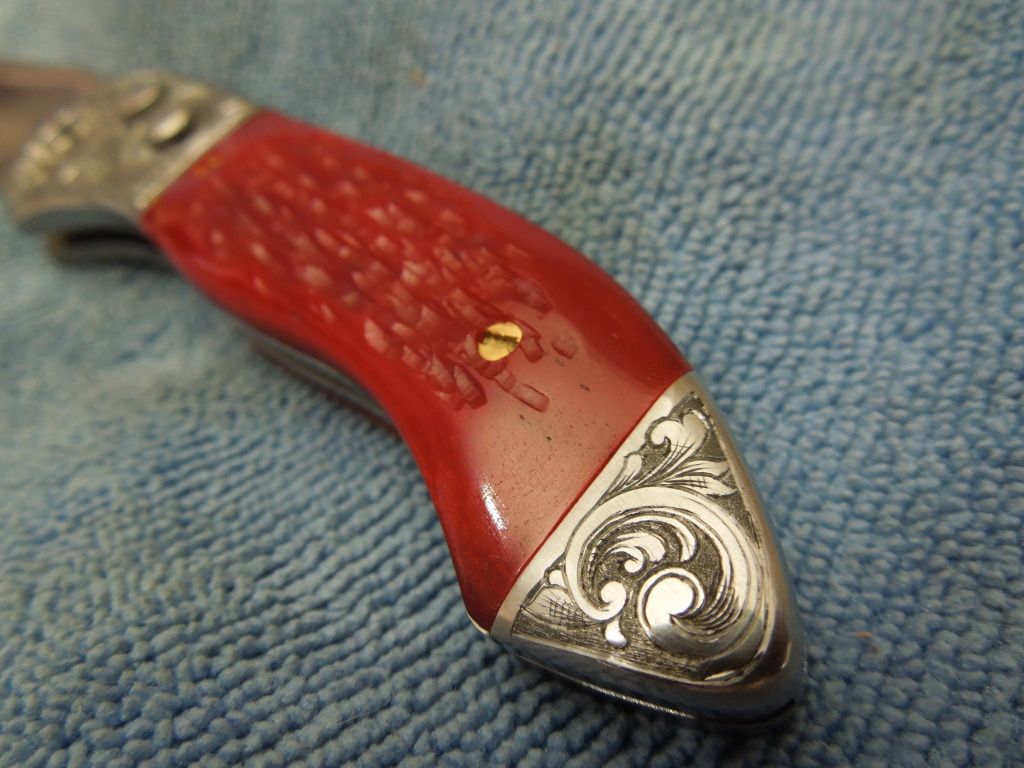 He also engraves hunting rifles with hunting themes in case you're interested (please no tactical rifles or pistols of any kind), and you can see a sample of his work below. Price is $2000 per side, but could vary slightly based on your design. Trigger guards and base plates are $1700, and he usually engraves the screw heads as well.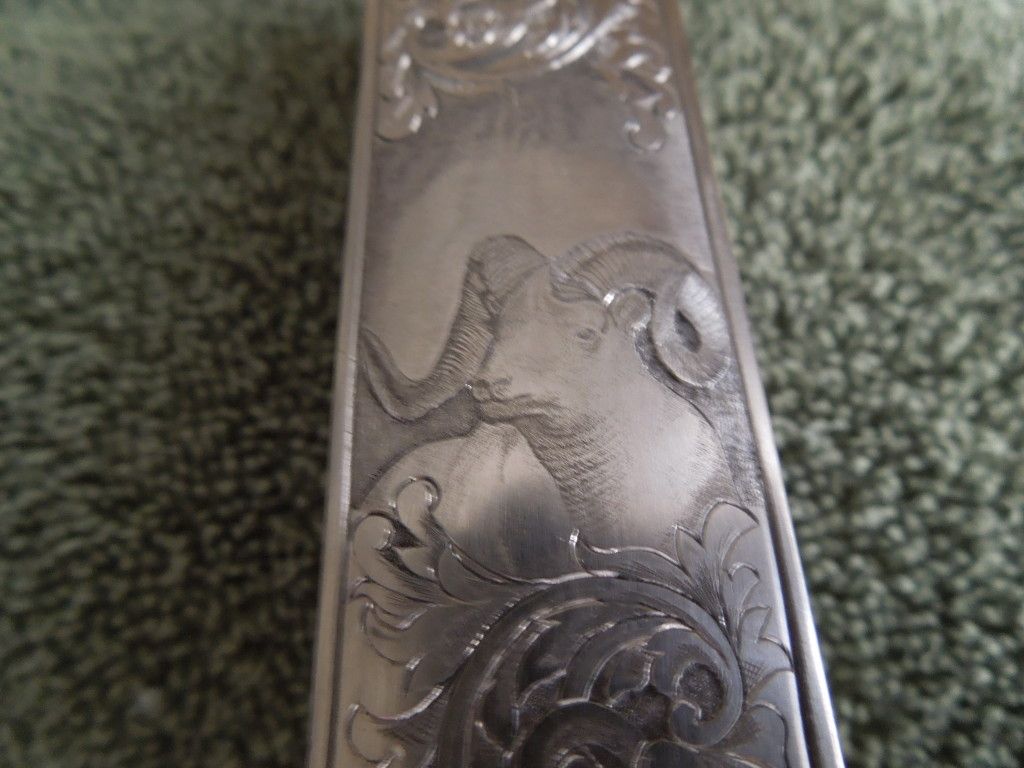 __________________
"The Constitution is not an instrument for the government to restrain the people, it is an instrument for the people to restrain the government." - Patrick Henry