Discussion Starter
·
#1
·
The Daiwa Tanacom Line has been one of the big names for years in the deep-dropping and kite fishing world. Until now these power-assisted electric reels have been only available in three sizes; 500, 750, and 1000. Now at ICAST2022 Daiwa has announced the newest addition to this line, the new Tanacom 1200. This new beast of a reel was purpose-built to hold up to winching up big fish from the deepest water.
"Our Tanacom line has long been synonymous with kite fishing and deep-drop action," says Marc Mills, Senior Marketing Manager at Daiwa, "but the Tanacom 1200 features some engineering and design changes that make it extra special. Like all Tanacom Series reels, it's remarkably strong and versatile – but now it's even easier to use, plus it has more power, speed, efficiency, and line capacity."
The new Tanacom 1200 has a line capacity of an astounding 1100 yards of 80-pound-test Daiwa J-Braid, this is 220 yards more line than the Tanacom 1000. Along with that boost in line capacity, the new reel has a 30-percent faster line retrieval rate, a quick 120 yards/min. The reel also produces 20% more power, 24lbs of force. The drag system was revamped to be saltwater-sealed, and increase the maximum drag pressure to a whopping 55lbs of drag. And for those who are using the reel for quick deployment and retrieval of kites chasing after tunas and sailfish, the new Tanacom has an oversized line guide aperture that is big enough to let swivels and large knots pass through without any problems.
Still, there is more to this new reel, the biggest improvement over previous generations is the new motor placement and gearing system. In the previous reels, the motor was placed in front of the spool, which while sufficient wasn't the strongest. The new Tanacom 1200 has the motor and new gearing system hidden inside the spool itself. This new position makes a big difference in the power production, giving it outstanding performance.
"This new engineering design allows the same dependable motor we've had such great success with to
generate even more power, speed and efficiency," notes Mills. "Combine that with the rigid frame and
side-plates, plus repositioned bearings that see less water exposure, and this reel is ready to rock and
roll. It's so fast, powerful, smooth, and saltwater tough that I can even see it pulling double-duty with
swordfish, especially considering the outstanding line capacity."
Along with all these significant changes, the new Tanacom 1200's ease of operation is something to behold. With an easy-to-read LED dot screen and sealed electronics package. This comes with selectable languages to prompt you through the power assist settings and procedures including automatic stop and jigging features.
With the Tanacom 1200 anglers can choose to fight fish with the Power Lever and Aluminum Round Knob or let the 12-volt power variable-speed assist do the heavy hauling. With the sealing system built into the reel, at the end of the day, all you need to do is give the reel a light spray with some freshwater to clean it up.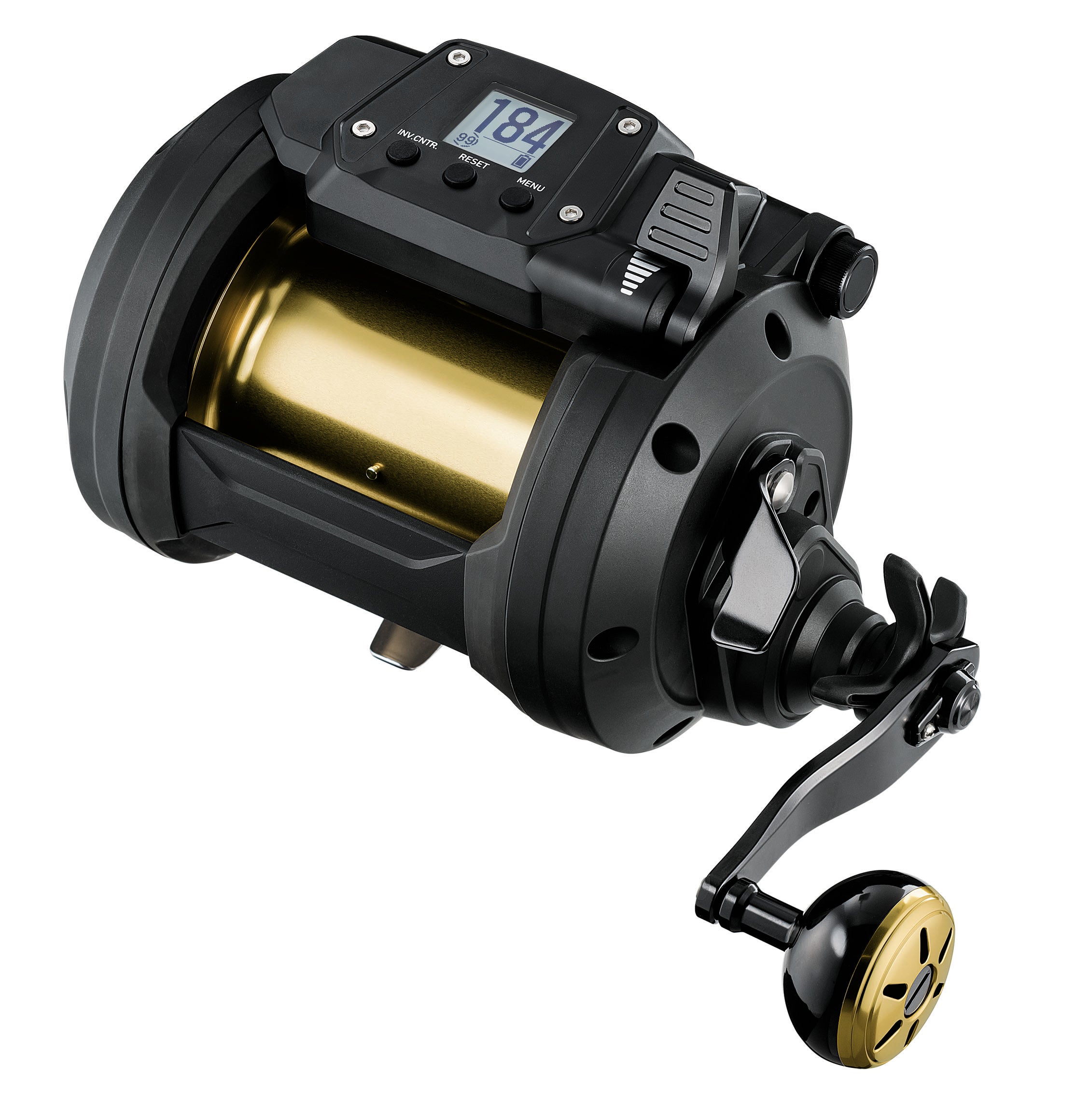 Daiwa Tanacom 1200 Electric Reel
Features:
Easy Operation Dot LCD Screen
Selectable Language
High Durability And Power
Over Size (Sic) Line-Guide
Power Lever
Aluminum Round Knob
Available in October 2022. MSRP is $799
For Daiwa's latest color catalog and/or information on Daiwa dealers in your area, call Daiwa's Customer
Service Department at 562-375-6800 or e-mail inquiries to:
[email protected]
.
Check the new Tacanom 1200
here
The post
Tanacom 1200 New Daiwa Reel ICAST2022
appeared first on
AllOutdoor.com
.
Read the full article here...