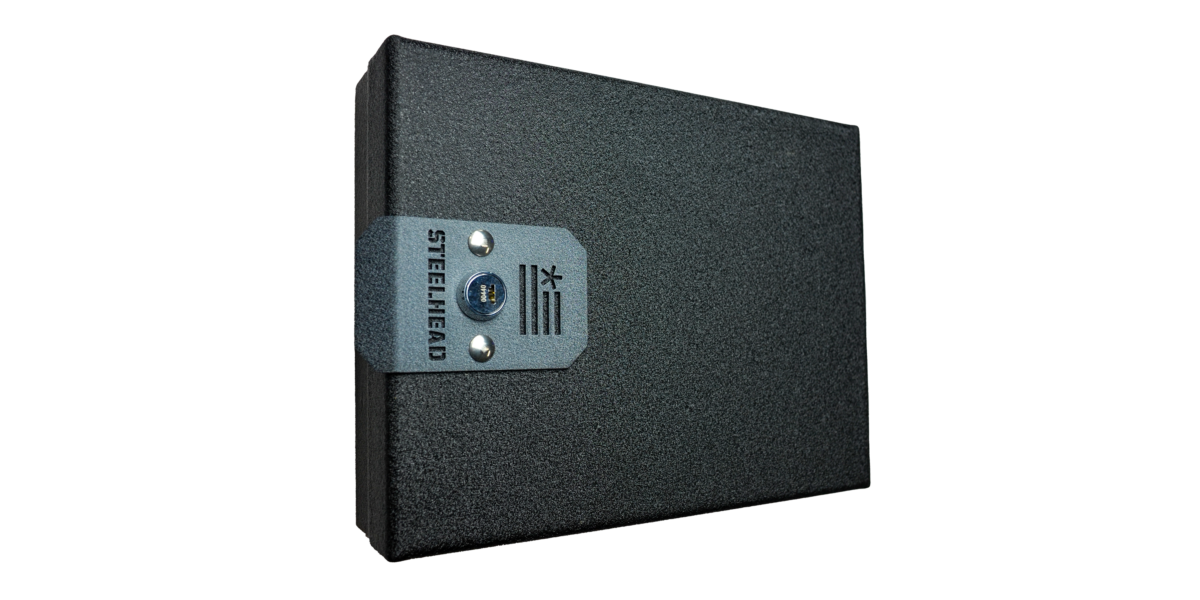 2
Steelhead Outdoors – based out of Shakopee, Minnesota – has an extensive portfolio of firearm storage solutions and that continues to grow with the announcement of their Large HD Pistol Box. American made and robust to take a beat yet continue to protect your assets, this is a tempting offering for any gun owner who needs an individual or dual pistol safe for a variety of storage places.
Steelhead Outdoors Coverage on AllOutdoor
The MSRP of the Steelhead Outdoors Large HD Pistol box is $190 with a Security Cable as an optional upgrade at an MSRP of $25. The Steelhead Outdoors Large HD Pistol box is not an ordinary pistol safe by any metric either. It is a robust 11 pounds, can be mounted/anchored to wherever you would like it affixed, and is made of thick 12 gauge steel. The complete specs for the HD Pistol Box can be read below as presented by Steelhead Outdoors:
Weighs in at just over 11 lbs
8.5 inches wide x 11 inches deep x 3 inches tall
Four mounting holes on the base to facilitate anchoring
Laser cut, formed and TIG welded from 12 ga steel throughout – more than twice as thick as most key lock boxes
Massive 1/4 inch hinges that are staked, welded and feature an integrated pin guard to prevent punch attacks – more than twice as thick as most hinges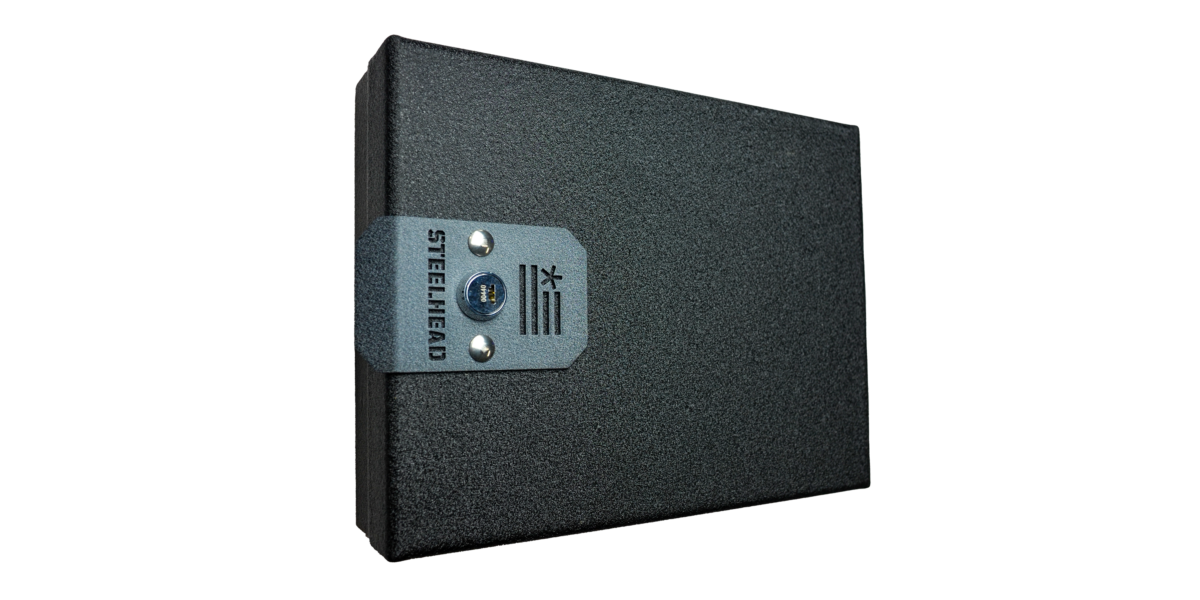 High end key lock with a lock pick proof multi-sidebar design, 6 billion key combinations, and a hardened drill resistant body with additional hard pins behind the face – a major upgrade from a tubular or wafer lock
Double shear lock mechanism to provide increased pry support
270 degree, welded reinforcement hoop
Durable black textured powdercoat finish with a charcoal grey handle
Two layers of 3/8" foam in bottom to protect contents and provide adjustment
Thick convoluted foam in lid to keep contents in place
optional 6,000 lb rated, 1/4 inch 7×19 galvanized cable that is nylon coated to 5/16 inch
Includes 2 keys
Made in America, our Large Heavy Duty Pistol box is perfect for handgun storage at home, on the go or in your vehicle. Engineered from the ground up to be the best lock box on the market with high end security features to protect your handguns wherever you go.
While personalized pistol safes might not be a new concept in the firearm industry, we love to see small incremental changes that lift the industry up. With Steelhead Outdoors taking a traditional pistol safe and making it "bulletproof" (that's never been tested, but you know what we mean), it is awesome to have an additional option that is so strong, durable, and impenetrable. As always, let us know all of your thoughts in the Comments below! We always appreciate your feedback.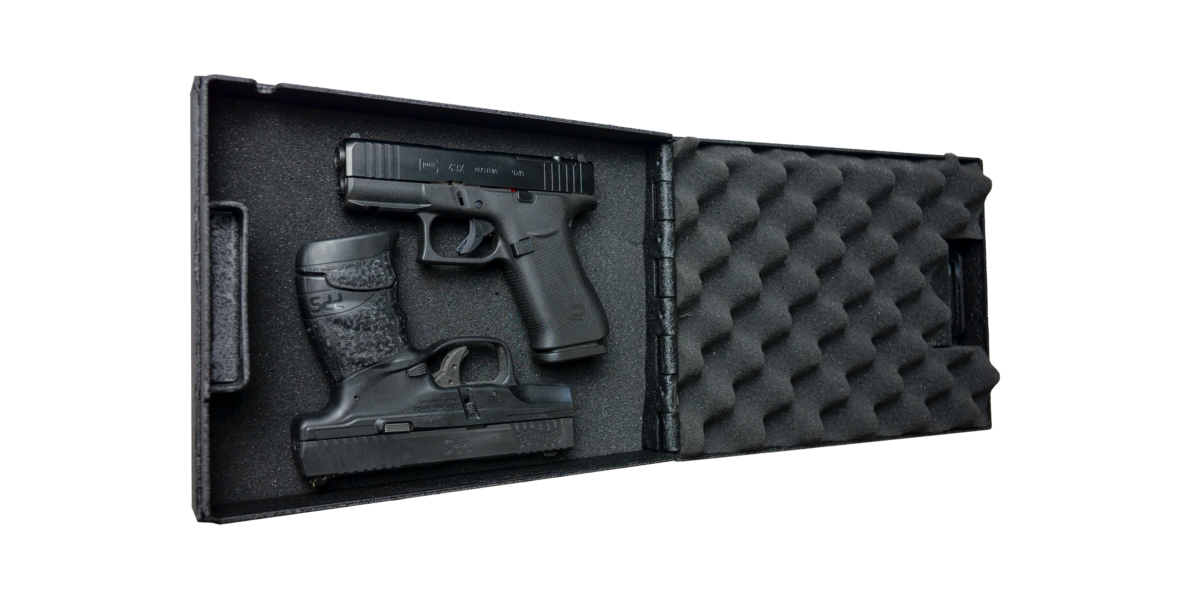 The post
Steelhead Outdoors Announces New Large HD Pistol Box, American Made
appeared first on
AllOutdoor.com
.
Read the full article here...