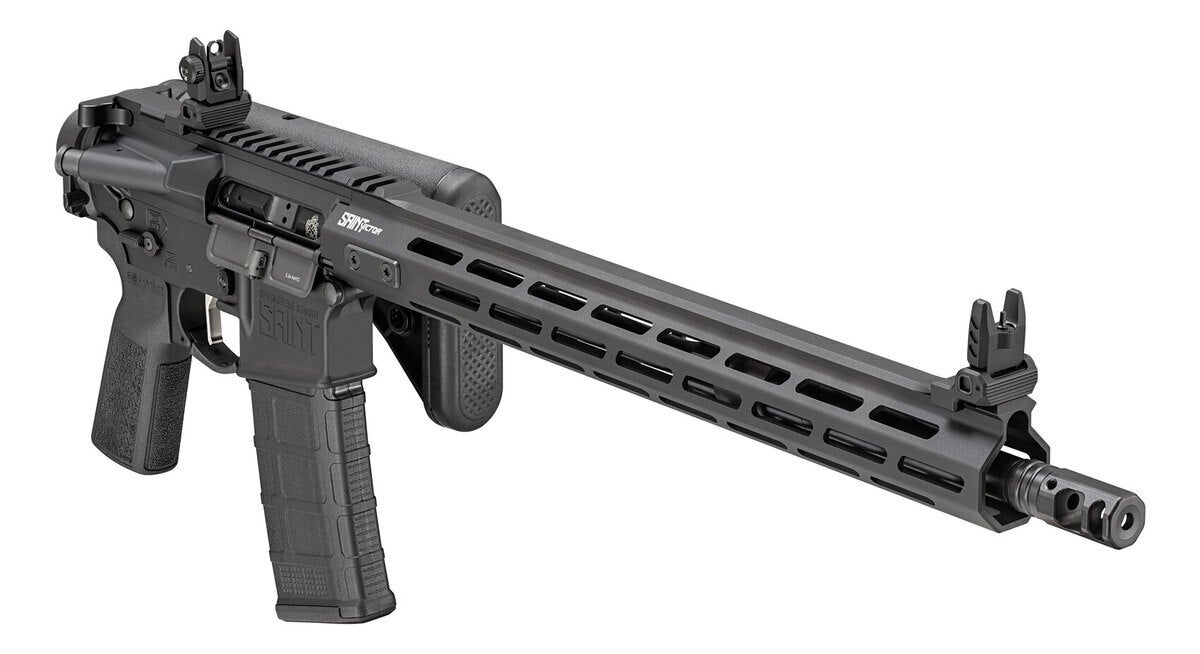 4
This week, Springfield Armory announced availability of a new version of its popular 5.56 NATO AR-15, the Saint Victor. Its differentiating feature is a foldable stock by Law Tactical. Following in the footsteps of other
Saint Victor carbines, the Law Tactical version
features Type III hardcoat-anodized 7075-T6 forged aluminum upper and lower receivers. The adjustable Law Tactical stock folds flat against the left side.
Springfield Armory Coverage on AllOutdoor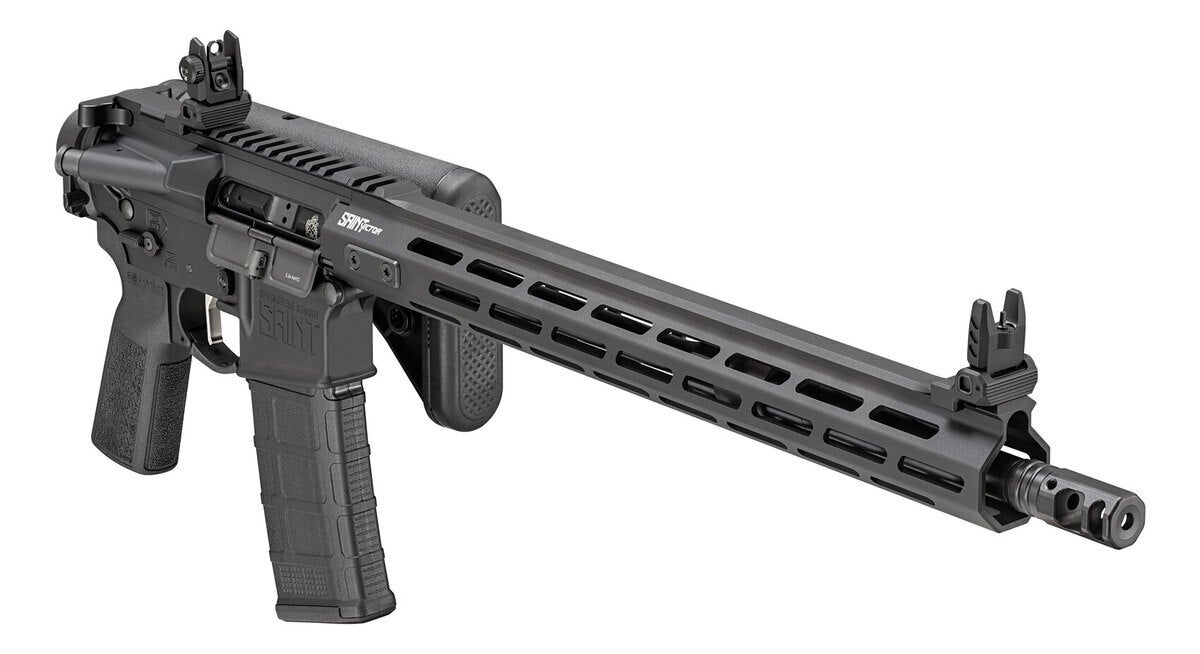 "The SAINT Victor has proven itself again and again to be a purpose-built, duty-ready AR carbine," said Steve Kramer, Vice President of Marketing for Springfield Armory. "This new variant featuring the respected Law Tactical folding stock system offers even greater adaptability as well as portability."
Other features shared in the Saint Victor line include an M-LOK handguard over the 16-inch CMV steel barrel, which is topped by Springfield Armory's effective SA muzzle brake. Flip-up rear sights are included. A B5 Systems Type 23 P-Grip pistol grip was selected for controllability. The trigger is nickel boron. The bolt carrier group and barrel are Melonite-coated for durability. It has a pinned, adjustable, low-profile gas block.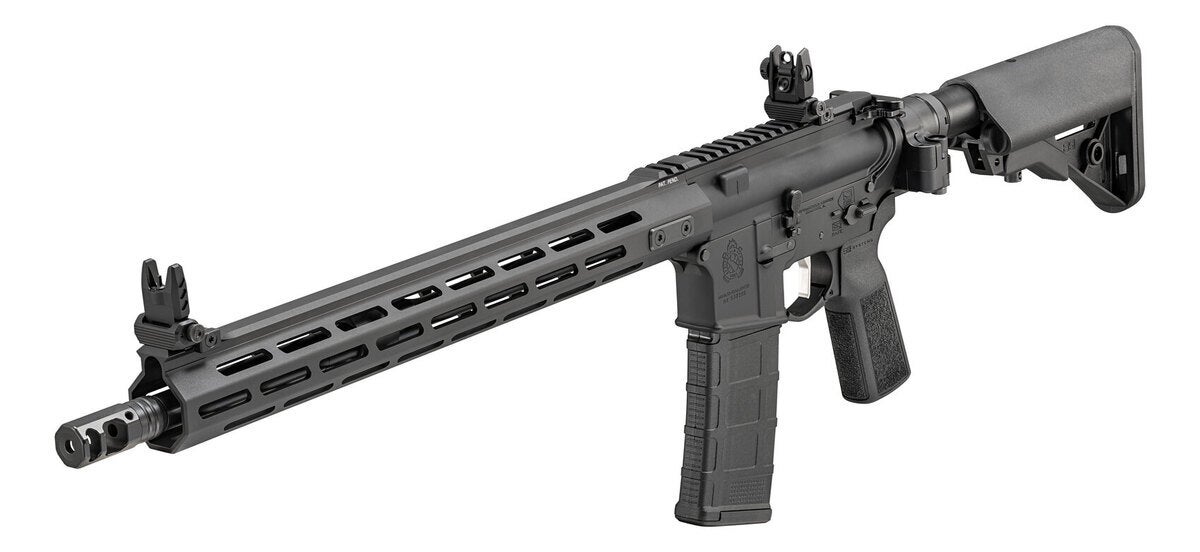 Springfield cuts no corners with the Saint Victor where durability is concerned. The bolt carrier is a heavy duty M16-pattern specimen while the bolt is constructed from 9310 steel, featuring high-pressure testing/magnetic particle inspection (HPT/MPI).
The Saint Victor with Law Tactical Folding Stock should make an accurate and reliable modern sporting or defensive rifle like others in the product line, but with greater portability and ease of storage. Folding stocks are especially advantageous for those who keep a ready rifle in cramped quarters, or must navigate from home base to the range or office in non-permissive environments where a long case might scream "gun" to panic-prone hoplophobes.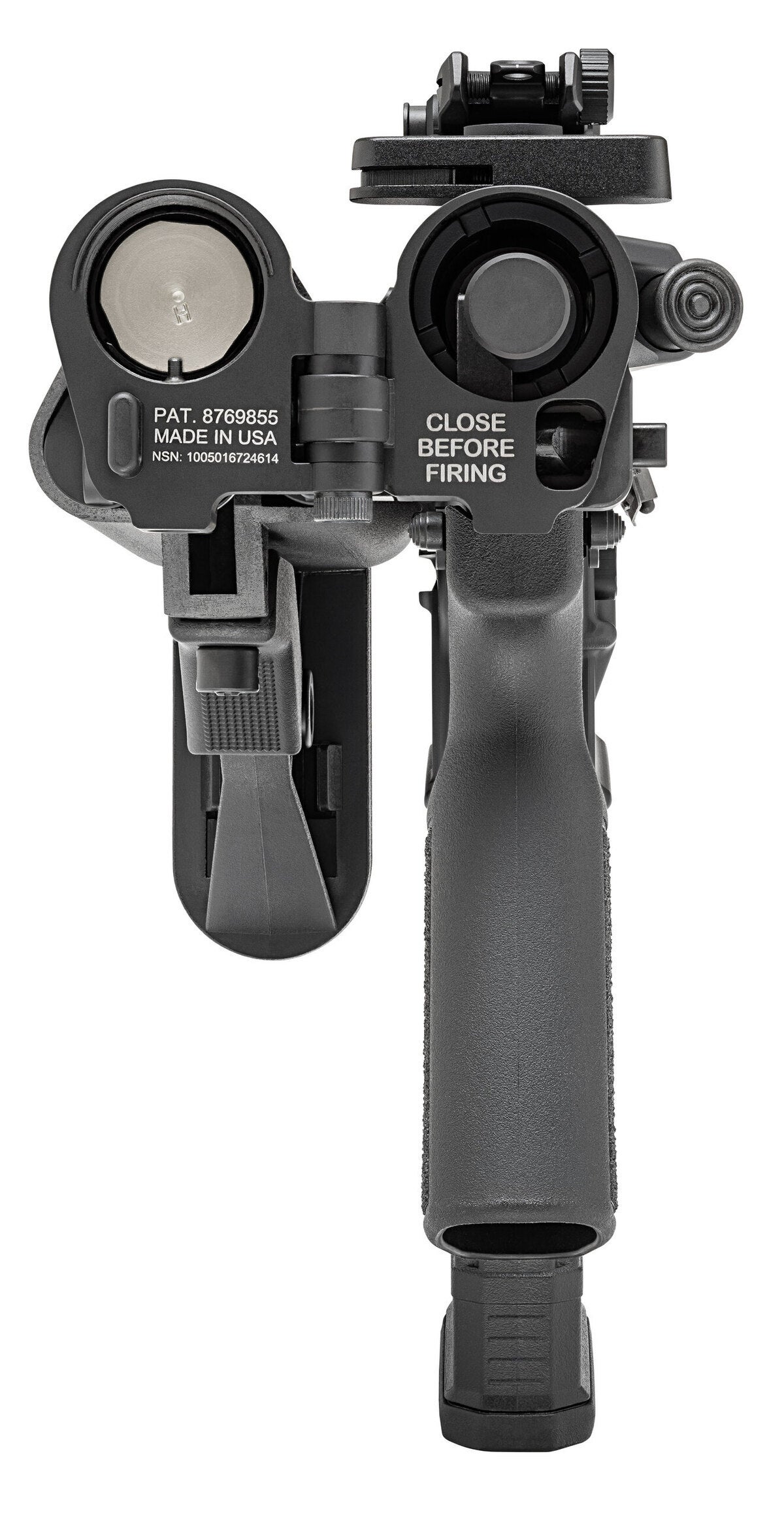 Included with purchase is a single 30-round Magpul PMAG Gen3 magazine. The Saint Victor with Law Tactical Folder is shipping now. MSRP is $1,363.

The post
Springfield Armory releases Law Tactical Folder variant of Saint Victor AR
appeared first on
AllOutdoor.com
.
Read the full article here...