Discussion Starter
·
#1
·
Springfield 1911-A1 Brown Nylon Grips:
So this new Springfield parkerized 1911-A1 "Mil-spec" came with absolutely beautiful cocobolo grips.
Decided that as nice as they are, it would be tragic if/when they got mauled in service.
Figured a set of $10 Trigger Happy Brand US Government Issue brown nylon grips would be just the thing.
(Note: internet image to show grips)
Was not very happy with the AO look (no offense).
So, dismounted the grips and:
- Wiped them down with Mineral spirits on a paper towel.
- Let dry.
- One coated with Rustoleum Flat Black BBQ spray paint.
- Immediately wiped down repeatedly with more Mineral spirits on a paper towel until the paper towel came up clean.
- Let dry.
- buffed with an old tee shirt to remove the last bit of excess paint.
- Let cure.
(Actual Grips)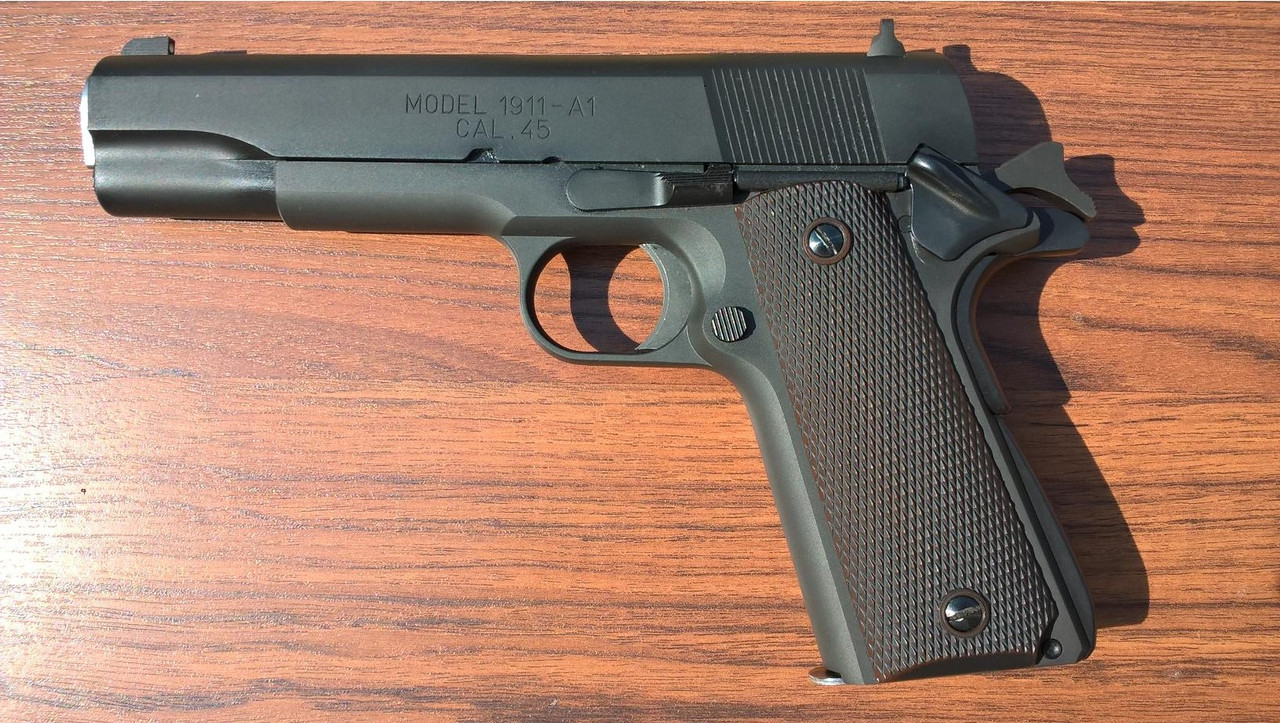 Pretty happy now.
GR