Discussion Starter
·
#1
·
SHOT Show 2023 is nearly coming to a close, but we still have a lot of content to provide for you in the coming days. One highlight from Beretta's private Range Day was the presence of their
Beretta BRX1
straight-pull rifle. The topic and growth of straight-pull rifles in the US has been steam-rolling the past few years. Now, one of the oldest and most notable straight-pull rifle makers in Europe will be bringing their offerings into the US.
Beretta Coverage on AllOutdoor
The
Beretta BRX1
straight-pull rifle was on display at Beretta's private Range Day for everyone in attendance to shoot. We had the opportunity to shoot one in .308 Win, but they are also offered in .30-06 Sprg and .300 Win Mag as well. At the moment, there is no specific MSRP established for the BRX1 rifles that might enter the US. No accuracy testing was accomplished while at the Range Day because we were shooting steel silhouettes and it was often difficult to confirm hits, but we quite easily clapped steel out to 500+ yards with boxed ammunition.
Reversible Ambidextrous Linear Bolt
Closing System with 8 Lug Bolt (16 for Magnum Calibers) – Already Adopted on Military Weapons with Maximum Safety
Interchangeable Barrels of Different Calibers
3 Positions Safety System: Shoot and Reload, Locked Trigger and Free Bolt for Safe Loading and Unloading, Trigger and Bolt Locked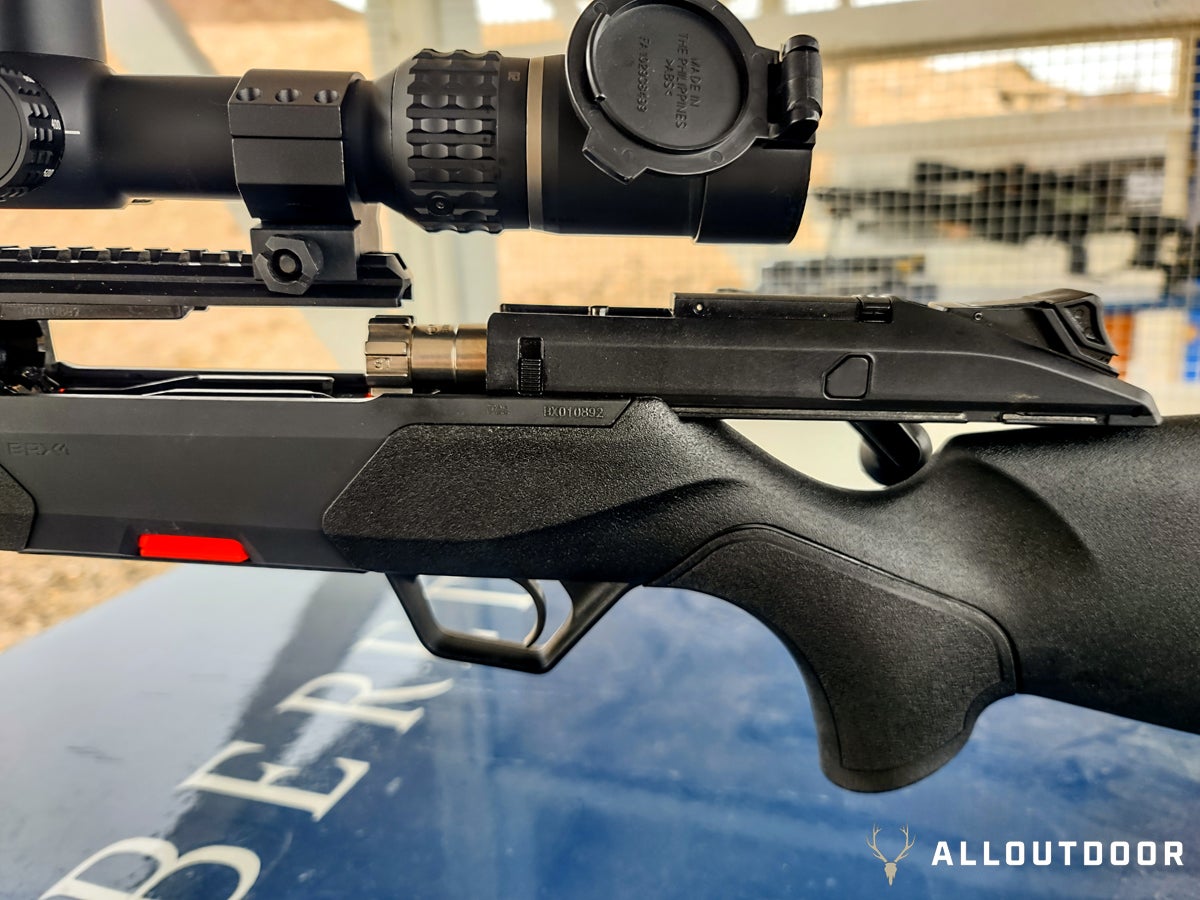 M14 Threaded Barrel with Thread Cover for 16mm Barrel Profile
High Performance Polymer Forend with 2 Textured Grips and Sling Swivel Ring
Adjustable Trigger Weight with 3 Different Positions (from 950 to 1,500 Grams)
High Performance Polymer Stock, Adjustable LOP with Spacers
Removable Magazine, made of High Visibility Orange Polymer with 5 Shots Capacity (also for Magnum Calibers) and Double Release Button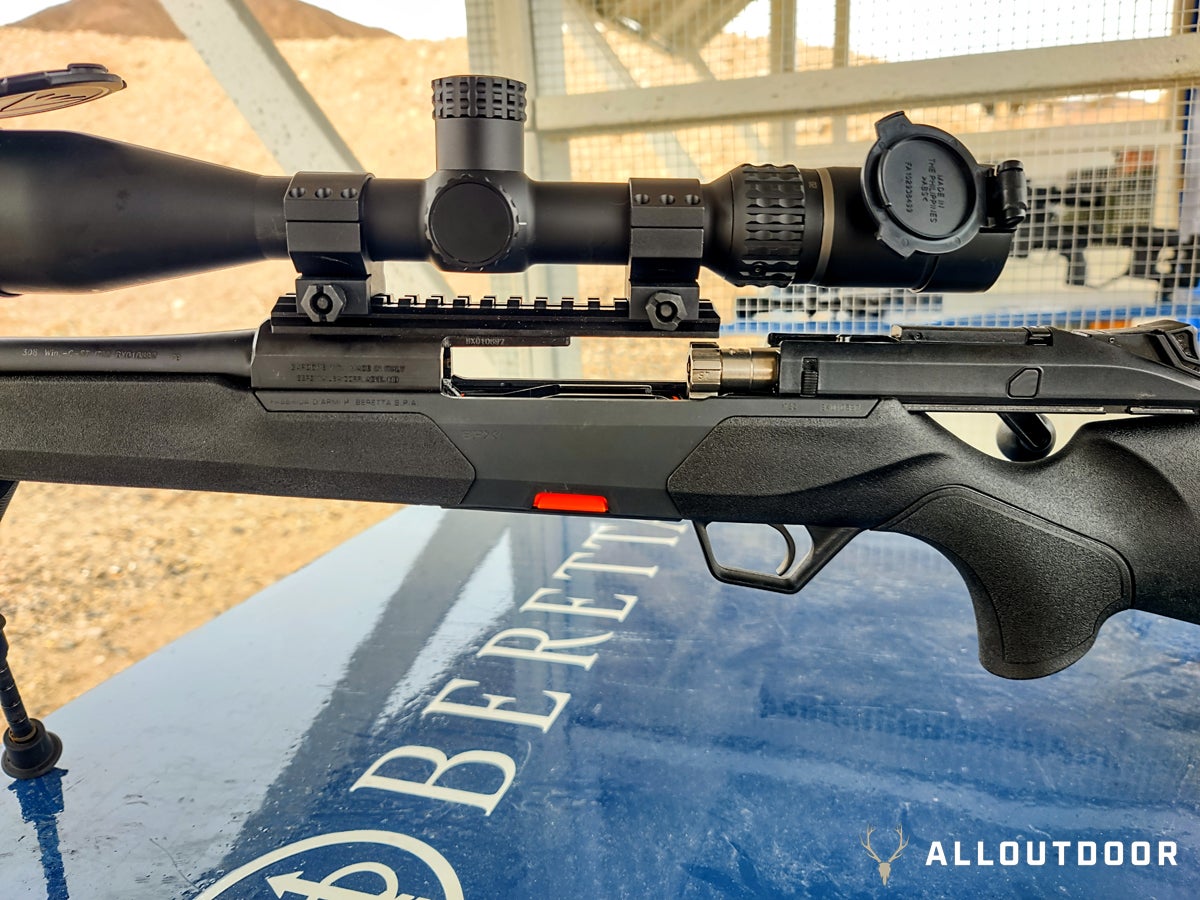 The BRX1 guarantees the utmost speed, accuracy, precision, safety and ease of use, from the first pull of the trigger through to the smoothness of reloading. The interchangeable barrels of varying calibers, three-trigger weight options and fully ambidextrous bolt and extraction. The ability to change from right hand to left can be made without any tools making the BRX1 a versatile, modern, modular weapon suited to every kind of hunter and shooting environment. Beretta is stepping into the world of hunting rifles, offering a revolutionary firearm with a linear reloading system. This new rifle encapsulates all of Beretta's experience, acquired over years of working in both the military and civilian spheres.
The expected delivery date for the Beretta BRX1 is the only sad news at the moment. While we had the great fortune and opportunity to shoot the Beretta BRX1 it will not be available in the US until 2024 most likely. This was quite the tease by Beretta, but still very exciting news that yet another straight-pull rifle will be on the market soon. As always, let us know all of your thoughts in the Comments below! We always appreciate your feedback.
AllOutdoor's coverage of SHOT Show 2023 is proudly sponsored by 5.11 Tactical. Click HERE to check out their new products.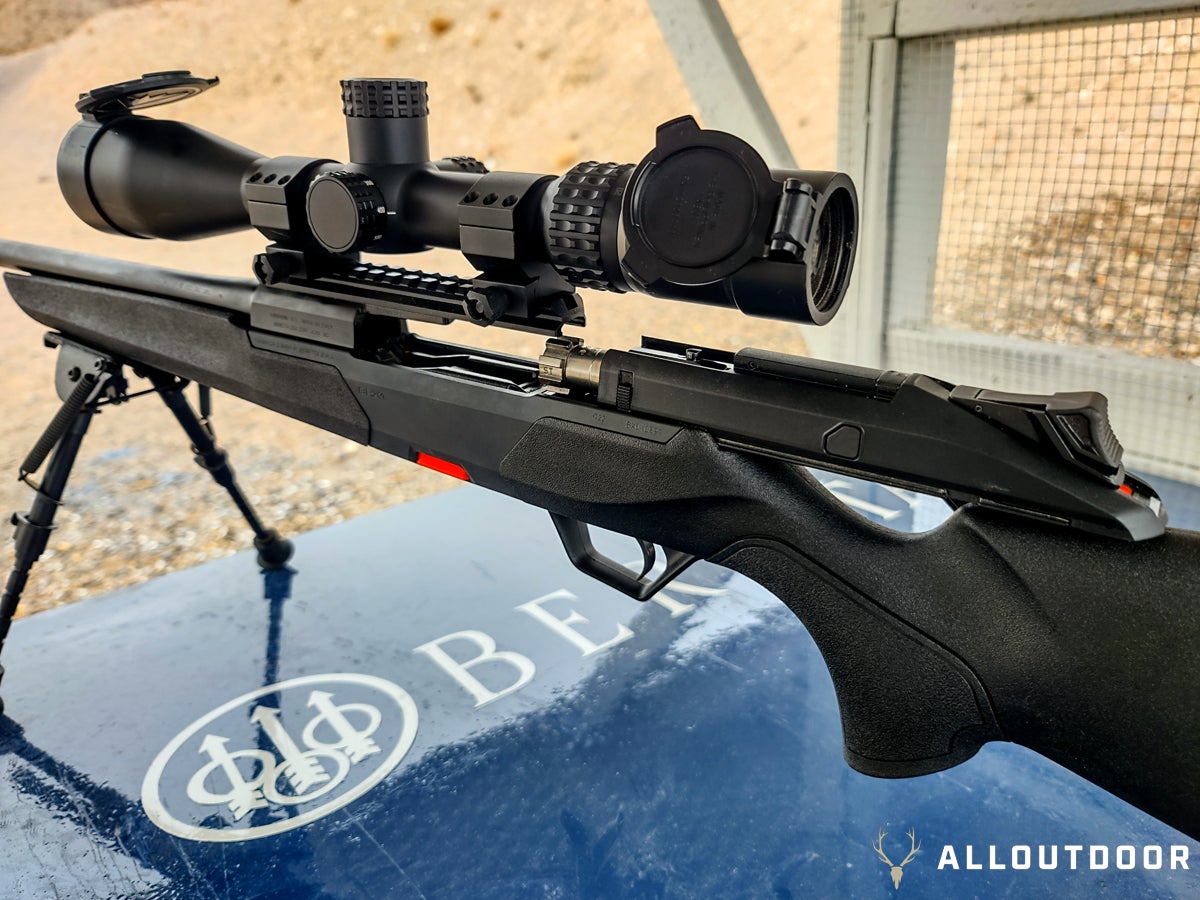 The post
[SHOT 2023] The Beretta BRX1 Straight-Pull Rifle is Coming to the US!
appeared first on
AllOutdoor.com
.
Read the full article here...