Discussion Starter
·
#1
·
Savior Equipment showcased their NEW Savior Equipment Folding Shooting Mat at Shot Show 2023, and it is packing some really nice features at an affordable price. We checked out this new piece of range equipment along with everything else that they had on display in a very impressive and popular booth at SHOT Show.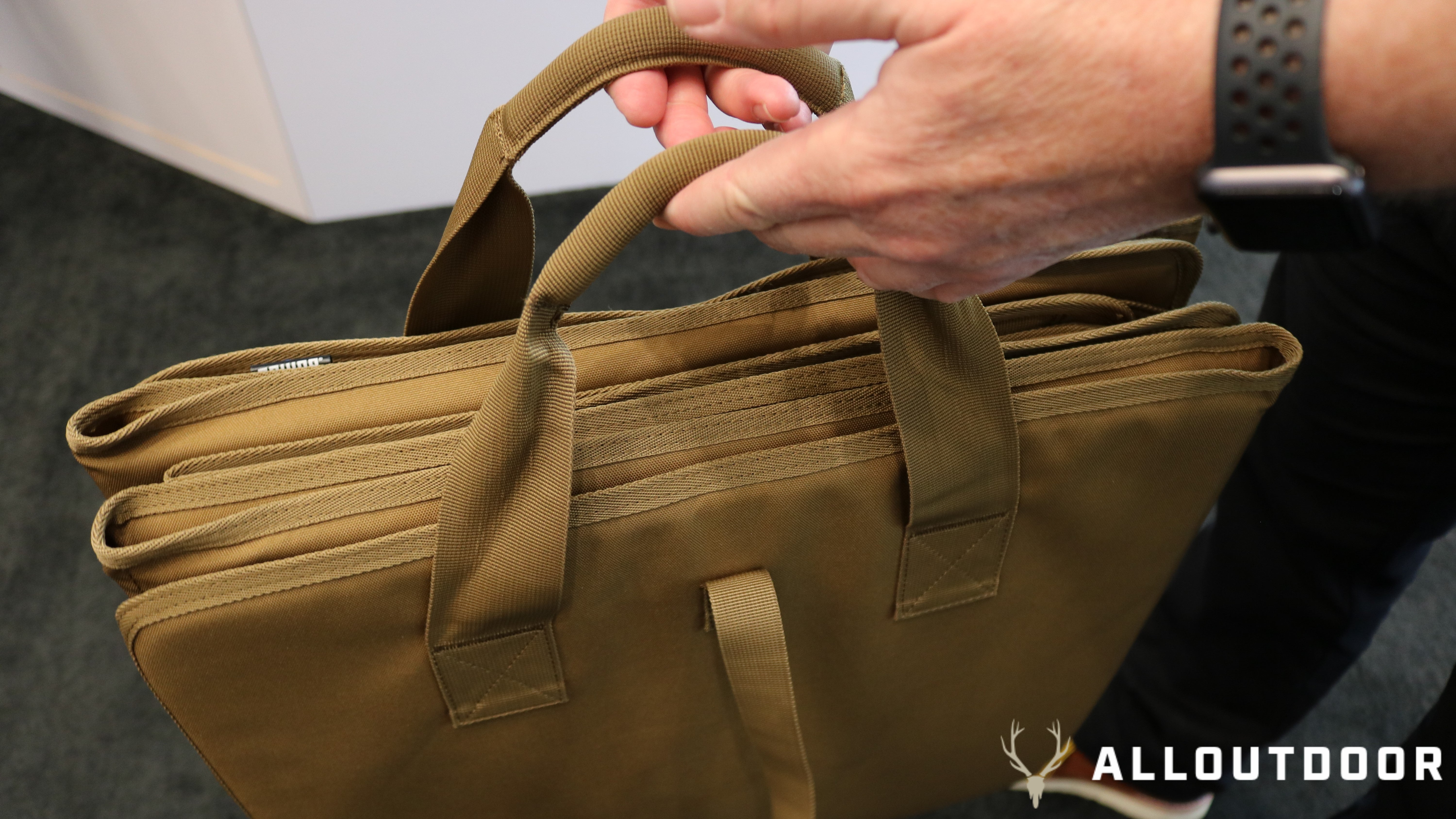 [SHOT 2023] Savior Equipment Folding Shooting Mat
Savior Equipment never stops improving their product line, and this new shooting mat is a shining example why they are becoming a go-to company for rifle and pistol cases. Savior's previous shooting mat was a standard roll up design, which works great but has some disadvantages.
The new folding shooting mat has some clever changes that will make all the difference for shooters. First off, it folds. The way this mat unfolds, unclasp the buckle, place on the ground, hold the flap, and walk it backwards. When you are finished shooting, hold the end flap, pick up, and ensure the first section folds in and the rest of the mat collapses inwards.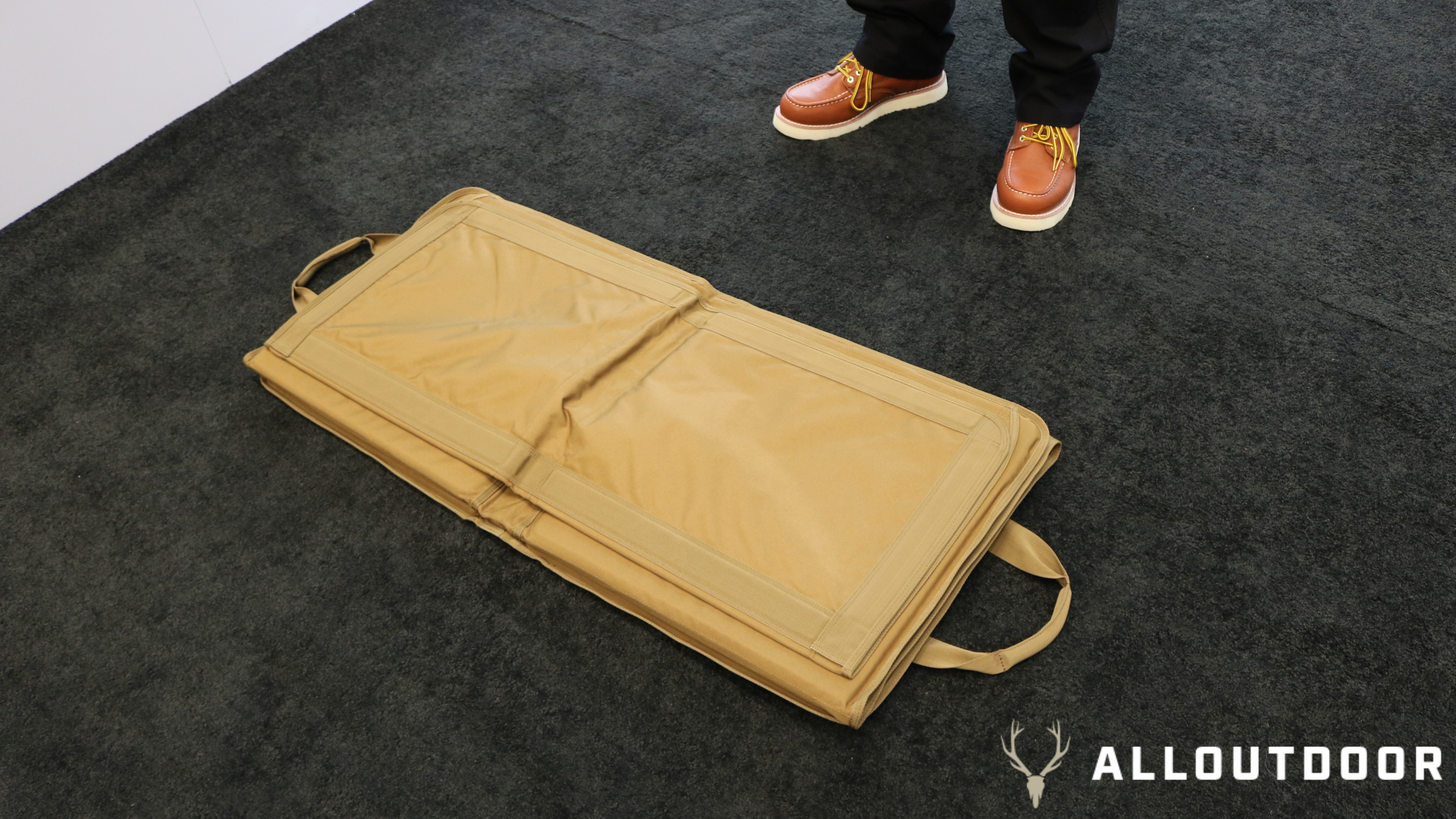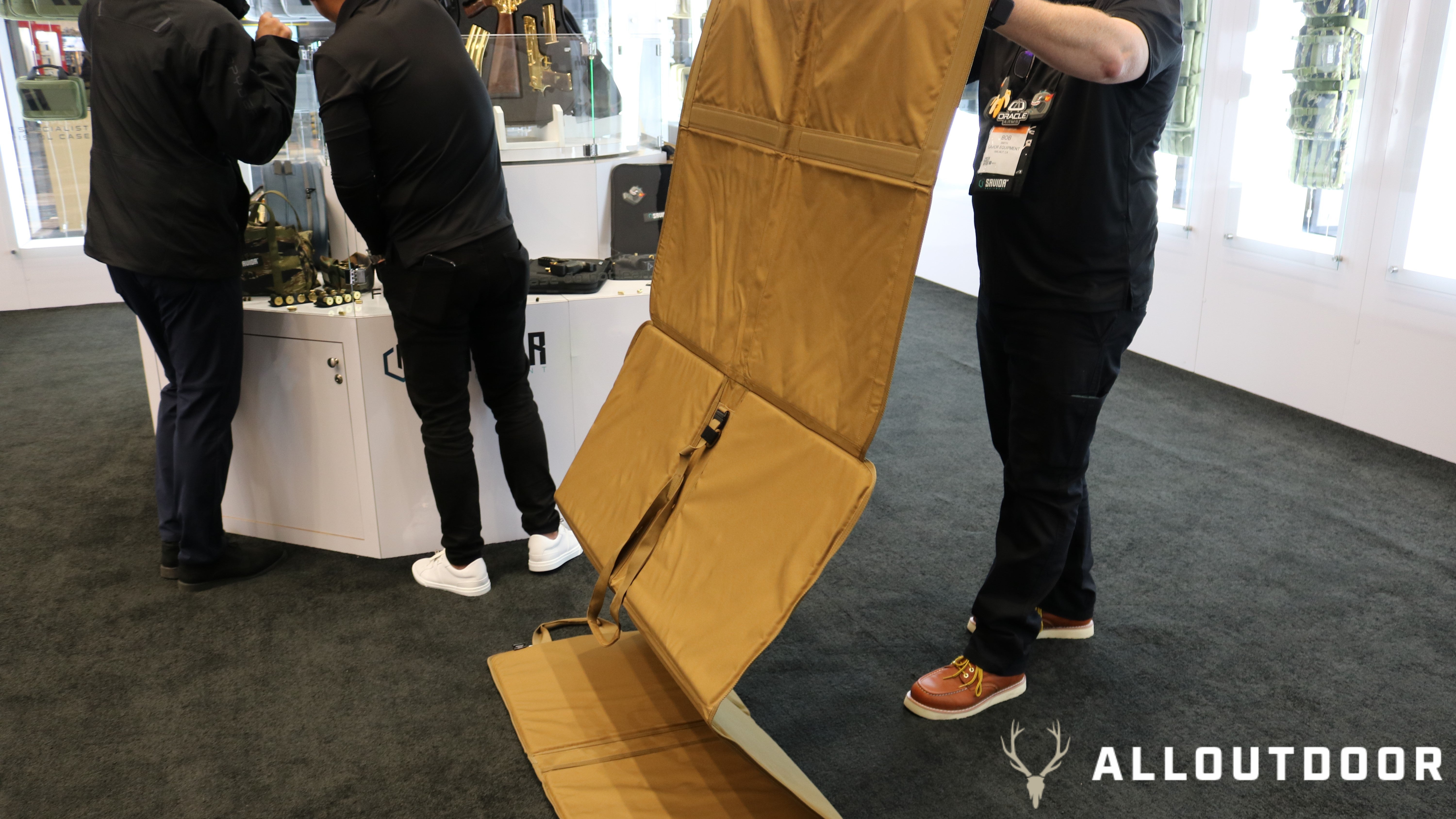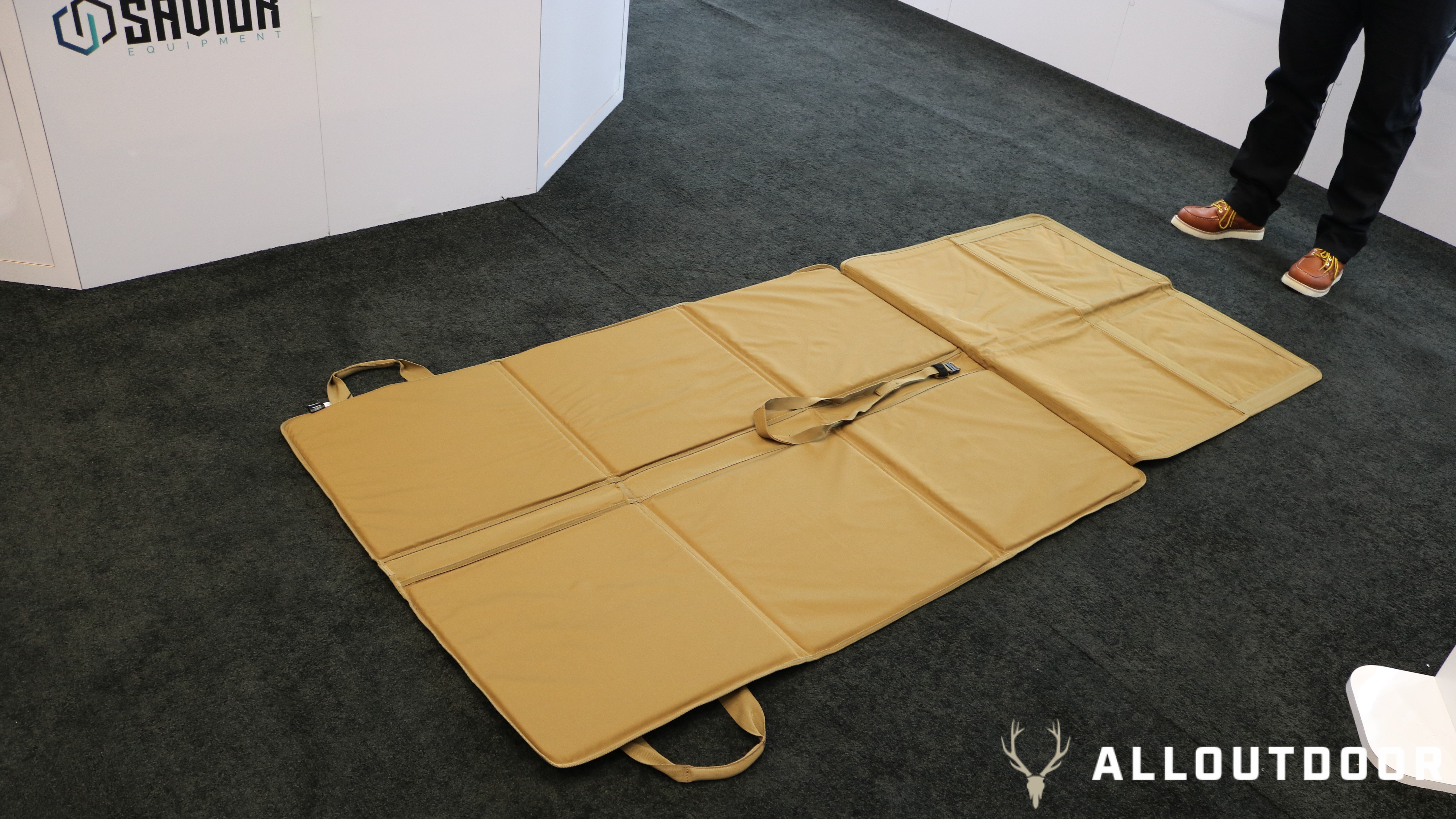 The way this mat folds ensures the side that makes contact with the ground does not come in contact with the surface the shooter uses, keeping dirt and debris off the shooter.
The surfaces of the mat the shooter uses has a layer of thick foam, a plastic layer, and a thin foam layer, making for a comfortable, supportive surface that should hold up well. The plastic middle layer is to ensure the mat retains its shape and should make for an effective moisture barrier.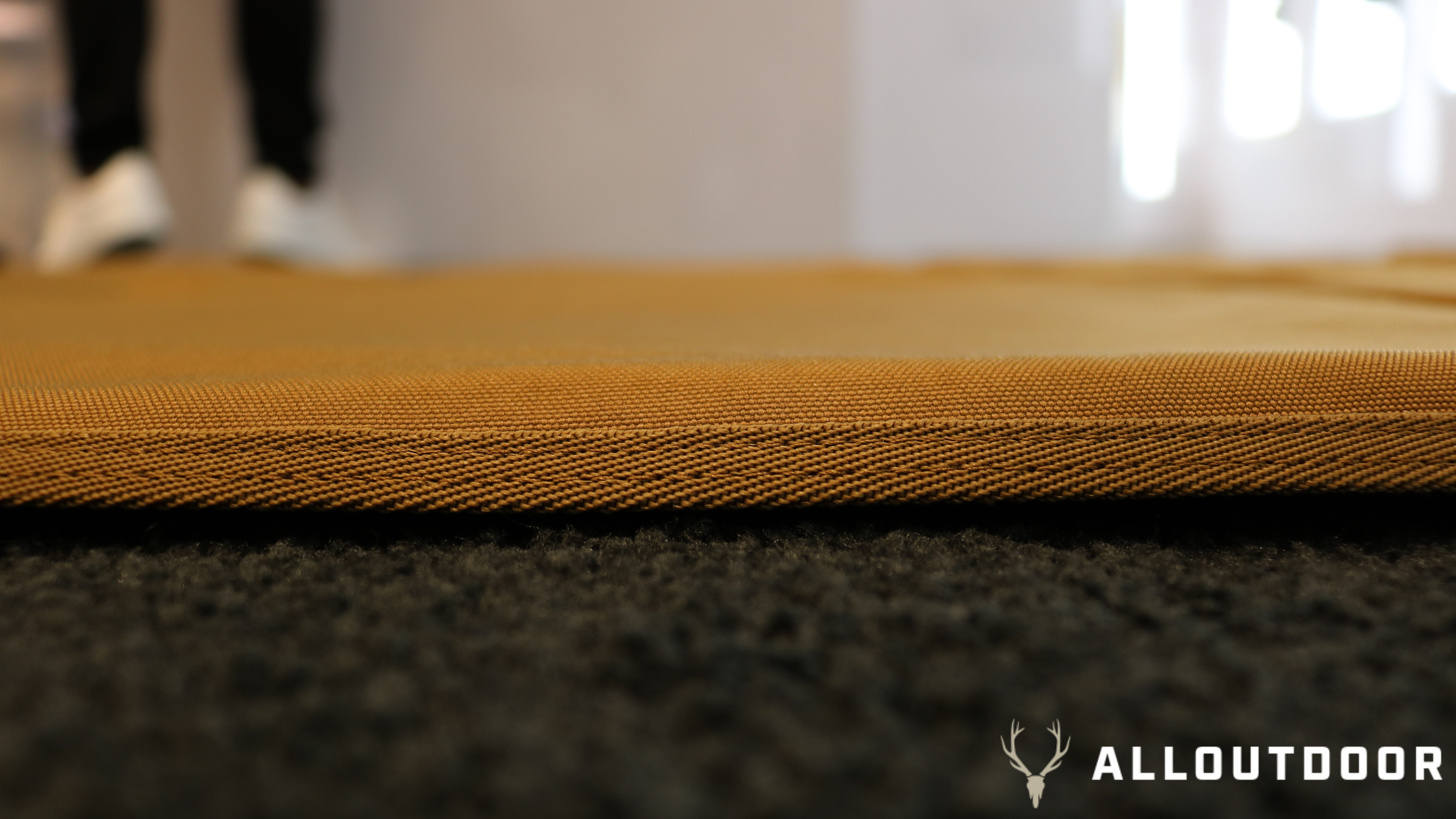 Incorporated into the mat is a non-padded extended section designed for the muzzle area to keep the blast from launching dust and dirt.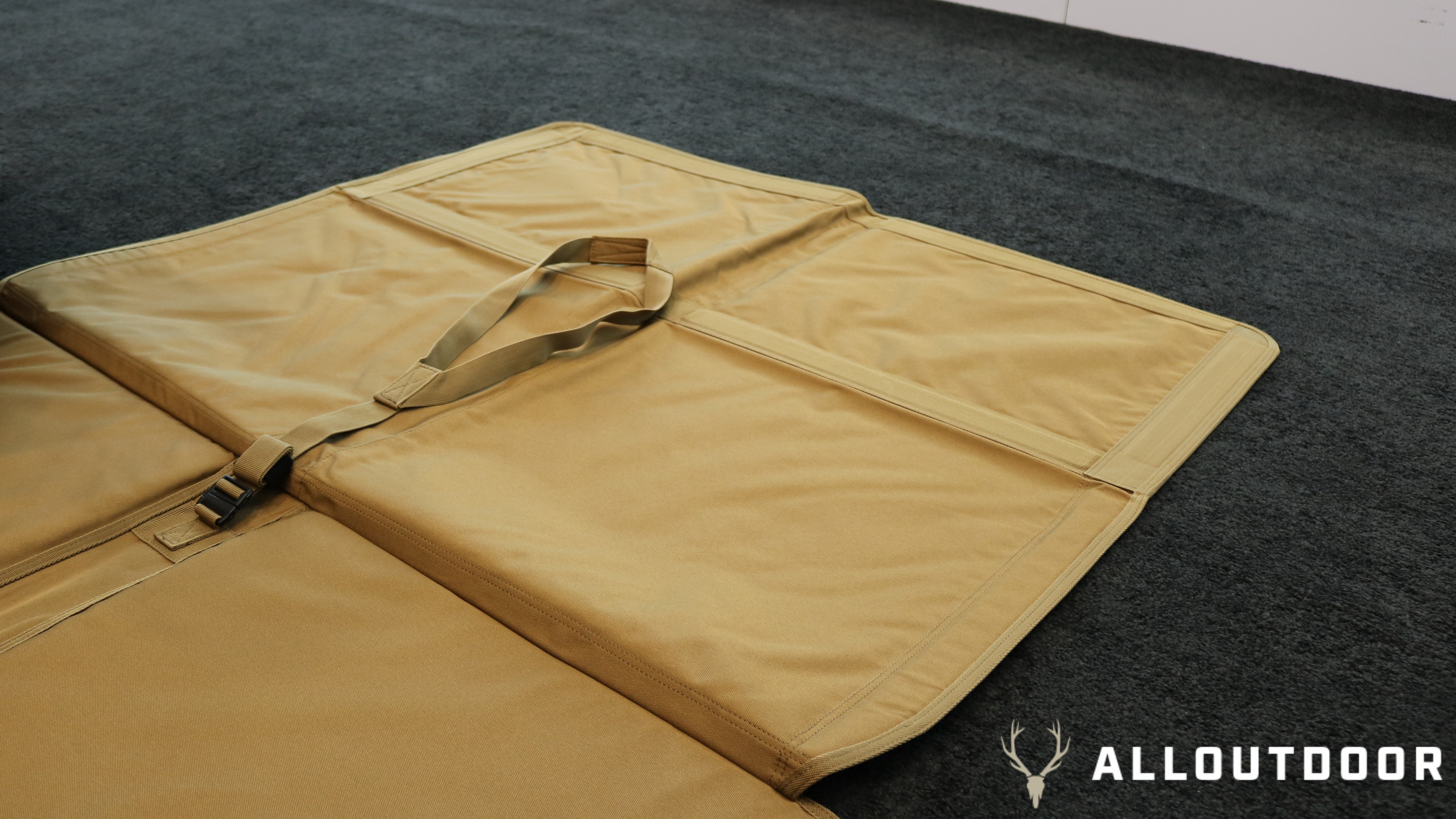 Savior Equipment Folding Shooting Mat Specifications
78TPI 600D Polyester Exterior Fabric with 0.55 mm PVC Backing
KAM Hardware
Double-Stitched Seams
Machine-Sewn Bar Tracks
Lifetime Warranty
MSRP $75.00
Savior Equipment's Folding Shooting Mat will be on their website shortly after Shot Show, and they assured me they have them available in their warehouse ready to ship. What do you think of this new shooting mat? Let us know in the comments section below.
AllOutdoor's coverage of SHOT Show 2023 is proudly sponsored by 5.11 Tactical. Click HERE to check out their new products.
The post
[SHOT 2023] Savior Equipment Folding Shooting Mat
appeared first on
AllOutdoor.com
.
Read the full article here...