Discussion Starter
·
#1
·
Hello,
I just recently got my M1 Garand. At this point, I don't feel comfortable shooting it due to some issues I found. I only gave $300 for the rifle so I feel I got a great deal on it regardless. Upon tear down, I found about an inch of the recoil spring is broken off. That is no big deal, and an easy fix. However, the receiver has a hairline crack in the back portion of it. It goes all the way though to the inside. Here is a picture of my M1, and the receiver with the crack. The question is, can this crack be welded or otherwise repaired. I would like to keep the original receiver intact on the rifle. My M1, is a Winchester, built in or around May of 1942. It does have a Springfield barrel with a June 1951 date, and a few other SA parts, so not all the parts are original Winchester. The receiver does NOT show signs of being a welded "demilitarized" receiver. Inside the receiver looks good. I am also including a link to pictures of the parts when I tore it down. Without further adue. Here is my Winchester.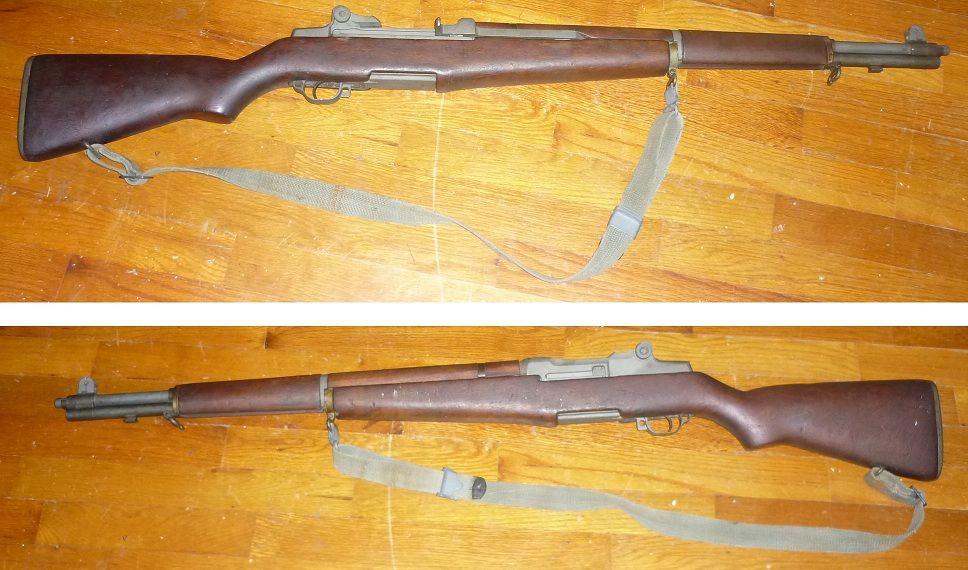 And here is the crack in question. What would it take to weld this and make it safe to fire?
Here is the link to the my album with all the pictures of parts, etc.
M1 pictures by Tudorp - Photobucket