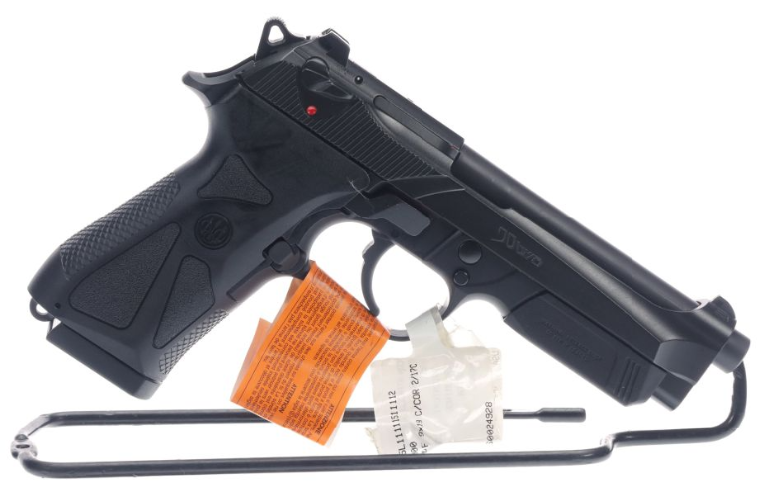 Welcome to today's
Photo of the Day
! Here we have a Beretta 92…but not quite. This is actually the Beretta 90-Two which is very similar in design to the regular 92 series of pistols but this one is from more recent history. During the 1980s and 1990s, the 92 was picked apart despite also being literally picked by countries for their military and police. The pistol was plagued by criticisms for the old-school fixed front sight and lack of a rail which was increasingly becoming popular. With these considerations amongst others in mind Beretta went to work looking to alter their already successful design. In 2006 the Beretta 90-Two was born. It featured modular wrap-around grip panels, a front dovetailed sight, a rail hidden under a plastic sheath when not in use, and a more sleek and rounded upper assembly to decrease the potential of snagging on clothing. There were other differences but the bottom line was the public was underwhelmed despite this new 90-Two having positive reviews and attributes. It was discontinued in 2012.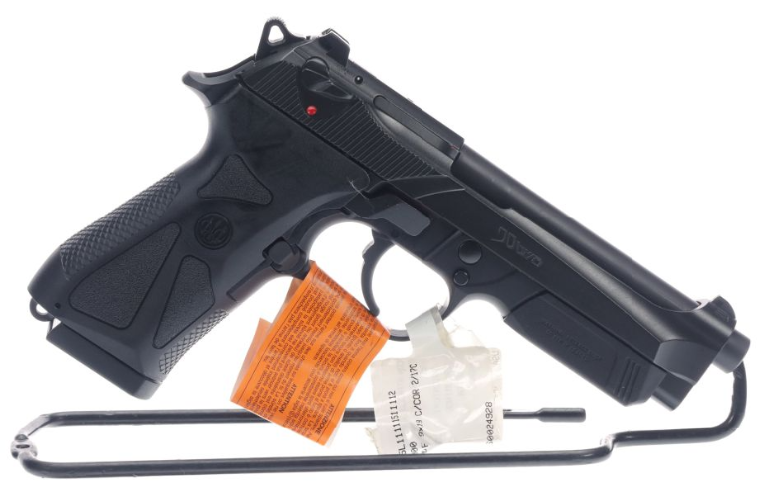 Lot 748: Two Beretta Semi-Automatic Pistols with Cases. (n.d.). Rock Island Auction Company . photograph. Retrieved March 8, 2023, from
https://www.rockislandauction.com/detail/2049/748
.
The post
POTD: The Less Successful Beretta 92 – The Beretta 90-Two
appeared first on
AllOutdoor.com
.
Read the full article here...