I think it's safe to say that National Geographic knows a few cool places around the globe, and I'm happy to say that one of my favorite rivers has recently been added to their
100 Greatest Adventures
list. I've been fortunate to have been frequenting the Upper Iowa River since I was a teenager, and it's one of the staple rivers I take family and friends to for canoeing. Typically, the words "100 Greatest" and "Iowa" aren't placed in the same sentence, but the Upper Iowa River breaks the mold for everything you've heard about Iowa, and you'll be pleasantly surprised when you try it out.
Paddling @ AllOutdoor
UPPER IOWA RIVER, WHERE TO START
The Upper Iowa River begins its 156 mile in Minnesota, but quickly jogs south into Iowa, and eventually empties into the Mississippi River. Because the Upper Iowa River spans several counties, you can start at any point and do as much or as little as you'd like in one sitting, however, most consider Kendallville to be spot where the river doesn't feel too congested and the flow is consistent. The area I've done most frequently is between Kendallville in Howard County, to Decorah in Winneshiek County, which features beautiful cliffs and hills. All three counties (Alamakee being the last) do a great job of maintaining river access points for manageable paddling trips according to the timeframe you desire.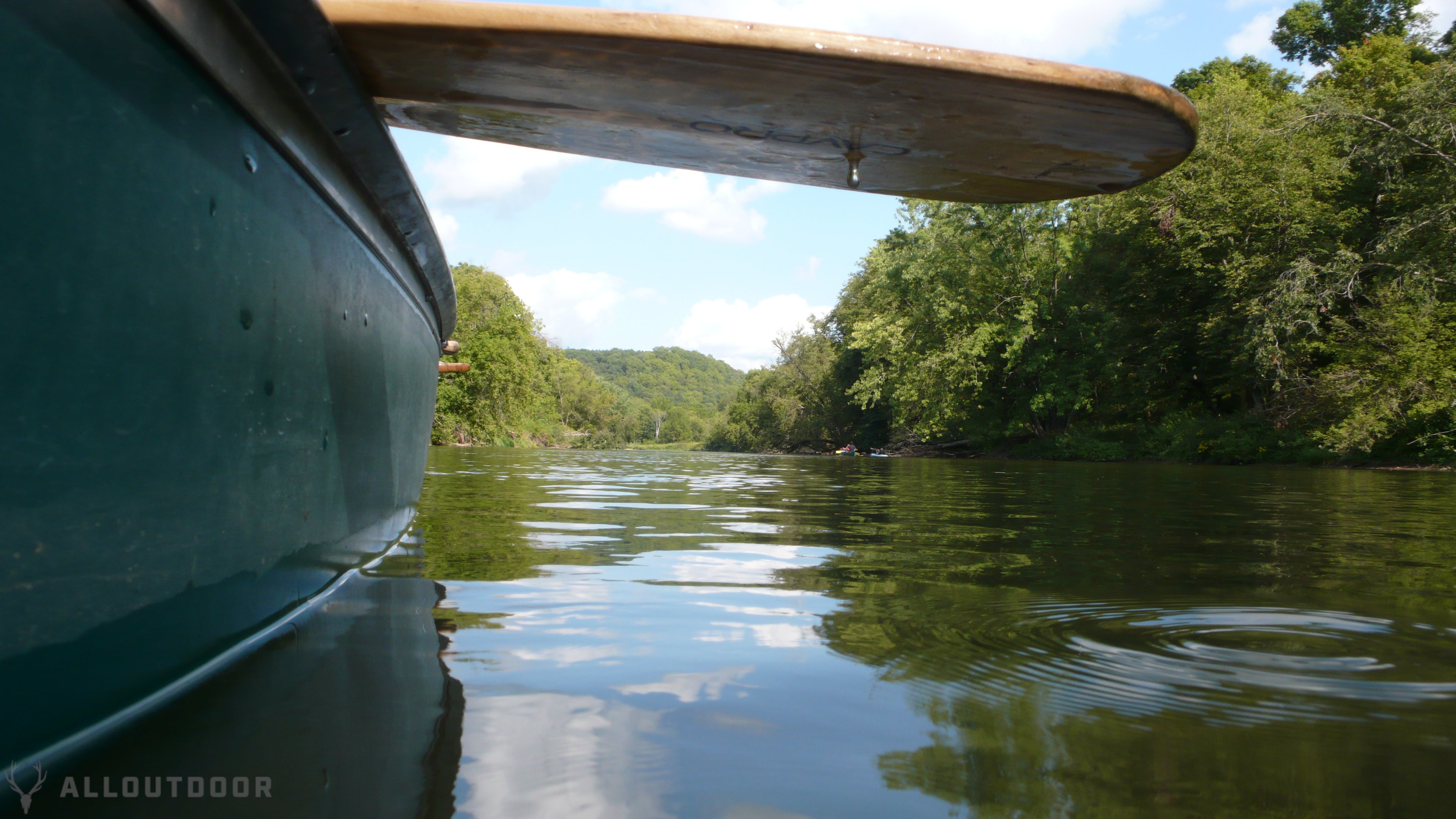 I find that using satellite imagery helps when going to new put in and take out spots, so I know what to expect when pulling a trailer, or for knowing what to expect when landing at the end of the day. Some of the access points can be tricky to land and exit, so taking it slow at the end can save you time and frustration.
Having a print off or taking a photo of the section you plan to take (including roads) can also help in gauging time and assist in guesstimating where you're at if you've lingered too long in one spot. Informing your party of how many bridges you'll pass can help everyone stay on the same page and keep track of where you're at. If you need to exit the river for a medical emergency, using that map or photo thereof can be helpful in getting help to your location.
If you plan to go in late summer when there's less rain, or if there's been a lot of rain within a fortnight of your trip, it can be helpful to check the
flow charts that the USGS
maintains (look for the "Upper Mississippi Basin"), or the
Iowa Flood Center monitor stations
. According to the book
"Paddling Iowa"
the author, Nate Hoogeveen, provided the upper and lower limits of optimal river usage. The book is quite helpful for each leg of the Upper Iowa River, and other popular Iowa rivers, but if you don't plan on buying the book, feel free to email me with the section you're interested in and I can relay the water flow range numbers to you.

USGS numbers on the far right side read as follows: left- gauge height; middle- cubic ft/s; right- long term median flow.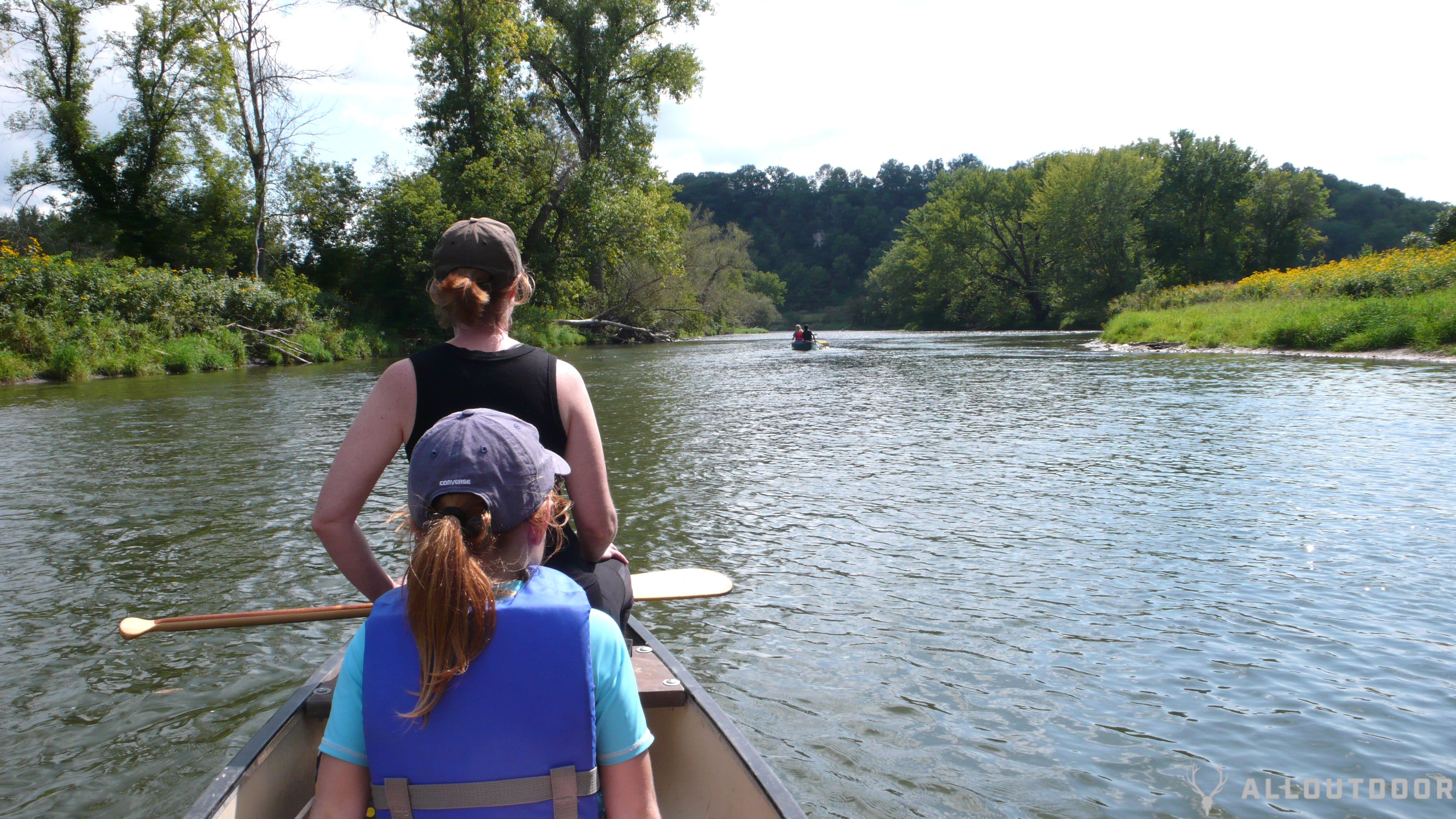 LOGISTICS, LODGING, CAMPING, RENTALS, AND LOCALS
Fortunately, for readers that don't live in northeast Iowa, there are four small towns,
Cresco
,
Decorah
,
Waukon
, and
Lansing
that you can base from with hotels and rental properties. There are also private campgrounds on and around the river along the way.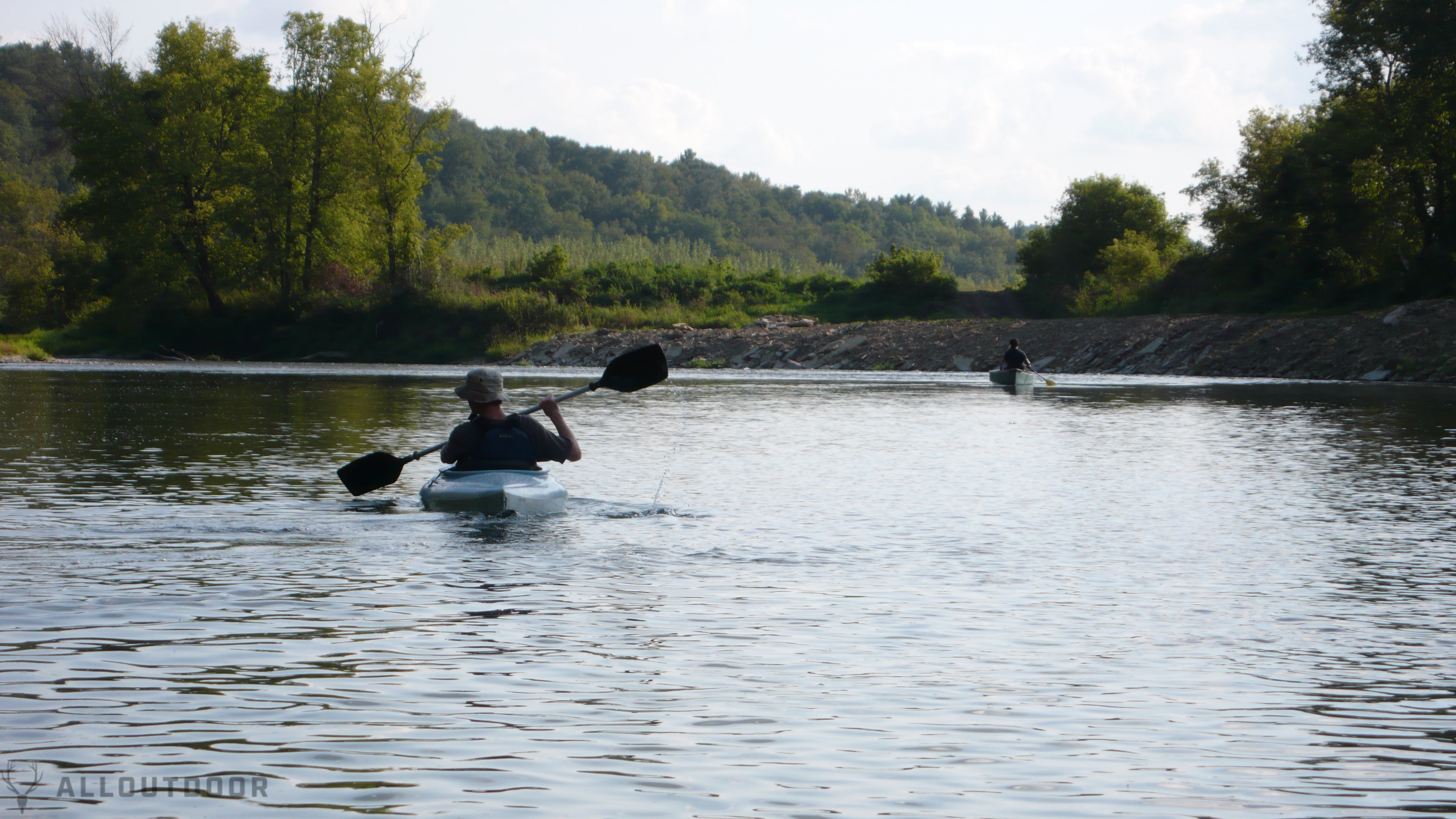 Since we're fairly local, we usually take two vehicles and leave one at the take out point, but we've also taken one vehicle and a bicycle, with which I biked back to the starting point to retrieve our van. There's also
canoe, kayak, and tube rental companies
that also offer transportation to and from starting and ending points.
The residents that live near the river that I've interacted with have always been very friendly. I always give a wave and get one in return. We had to cut one trip short since it was getting late, and planned to jog back to the van at the starting point, but a local passed by and gladly offered to give me a ride. I've talked with others that have had the same experience as well.
WHAT YOU'LL SEE / WHAT TO EXPECT
The Upper Iowa River is a hotbed of wildlife, and we always see something fun; turtles, snakes, salamanders, muskrats, raccoons, deer, geese, ducks, turkey, herons, pheasant, and always eagles. On our last trip, we saw six turkeys flying over the river. There are some sections that allow cattle to cool off in the river, so we usually pull over until they clear off before we continue. If you really like spiders, a great way to see them is to paddle through some really low hanging branches.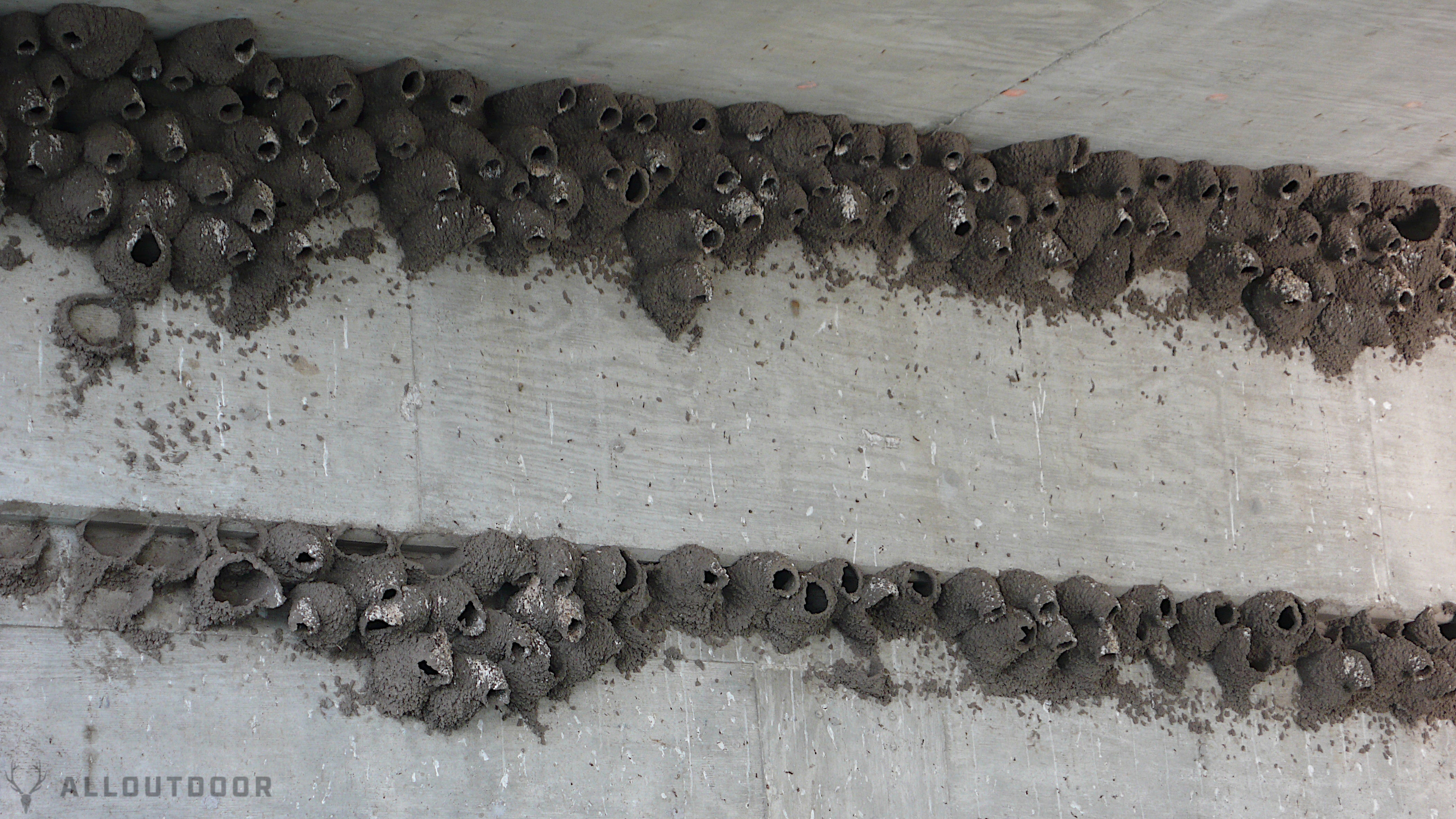 Swallow nests can be seen under bridges. It's fun to see them fly upon your approach.
As I mentioned before, the Upper Iowa River defies the State's reputation of being flat, and not only is the region hilly, but it's dotted with limestone cliffs and some waterfalls, that are best seen from the river itself. One of the things I love about paddling trips is that you get to see creation from a different perspective, that most people don't take the time and effort to enjoy it.
There's are plenty of islands and rocky shores to pull over take a break or have a picnic along the river. No trespassing signs are rare, but technically speaking, you only have a right to traverse the water, not the adjoining land. However we've never been told to clear off of a shore while taking a break, and we always make sure we don't leave anything behind so as not to annoy land owners.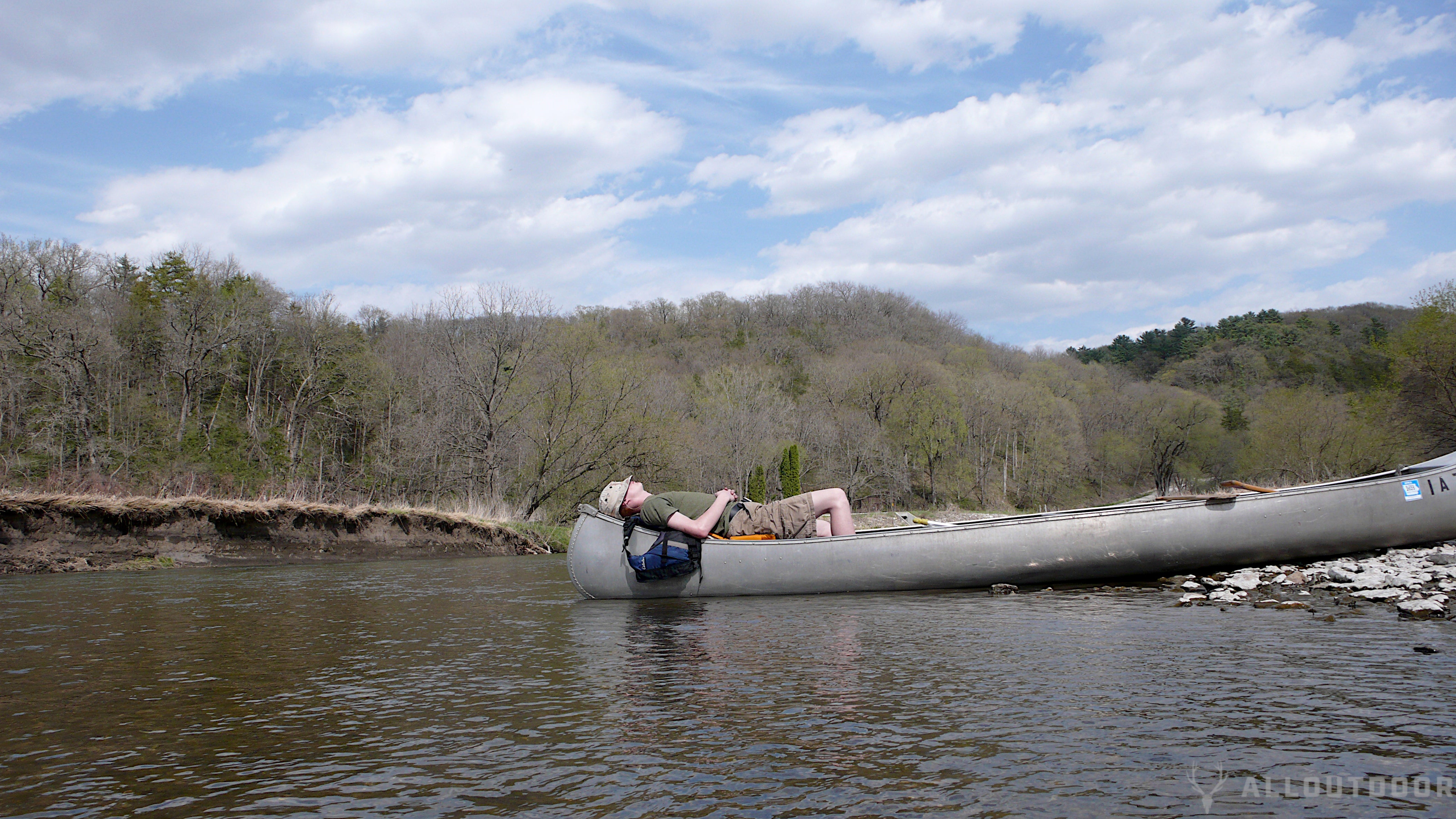 The author's son took a few minutes to rest on a break from paddling. This was an early May trip, so the foliage was just coming in. Fall trips on the Upper Iowa River can be stunning with the changing of the leaves.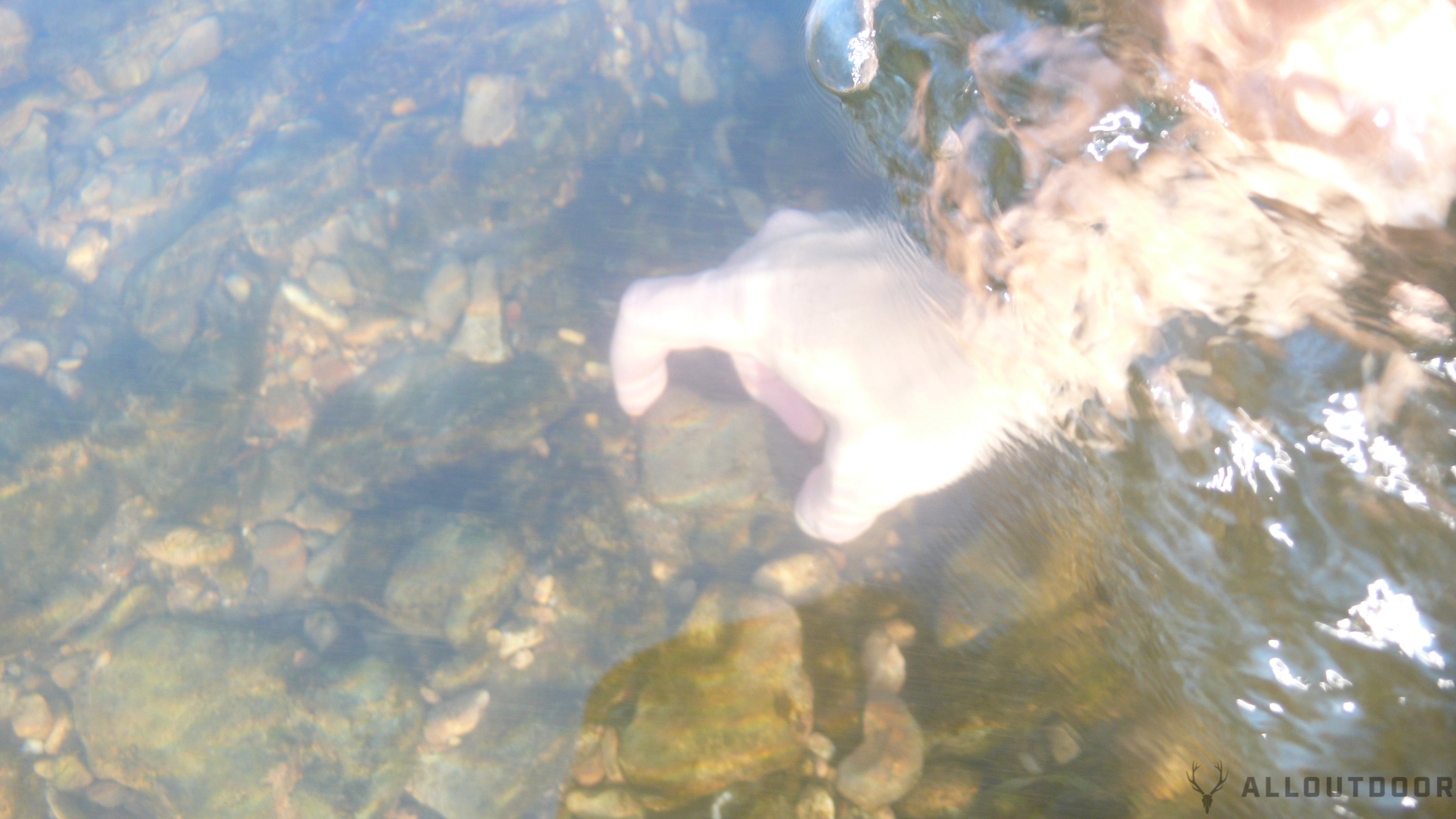 Clear water and skipping stones abound.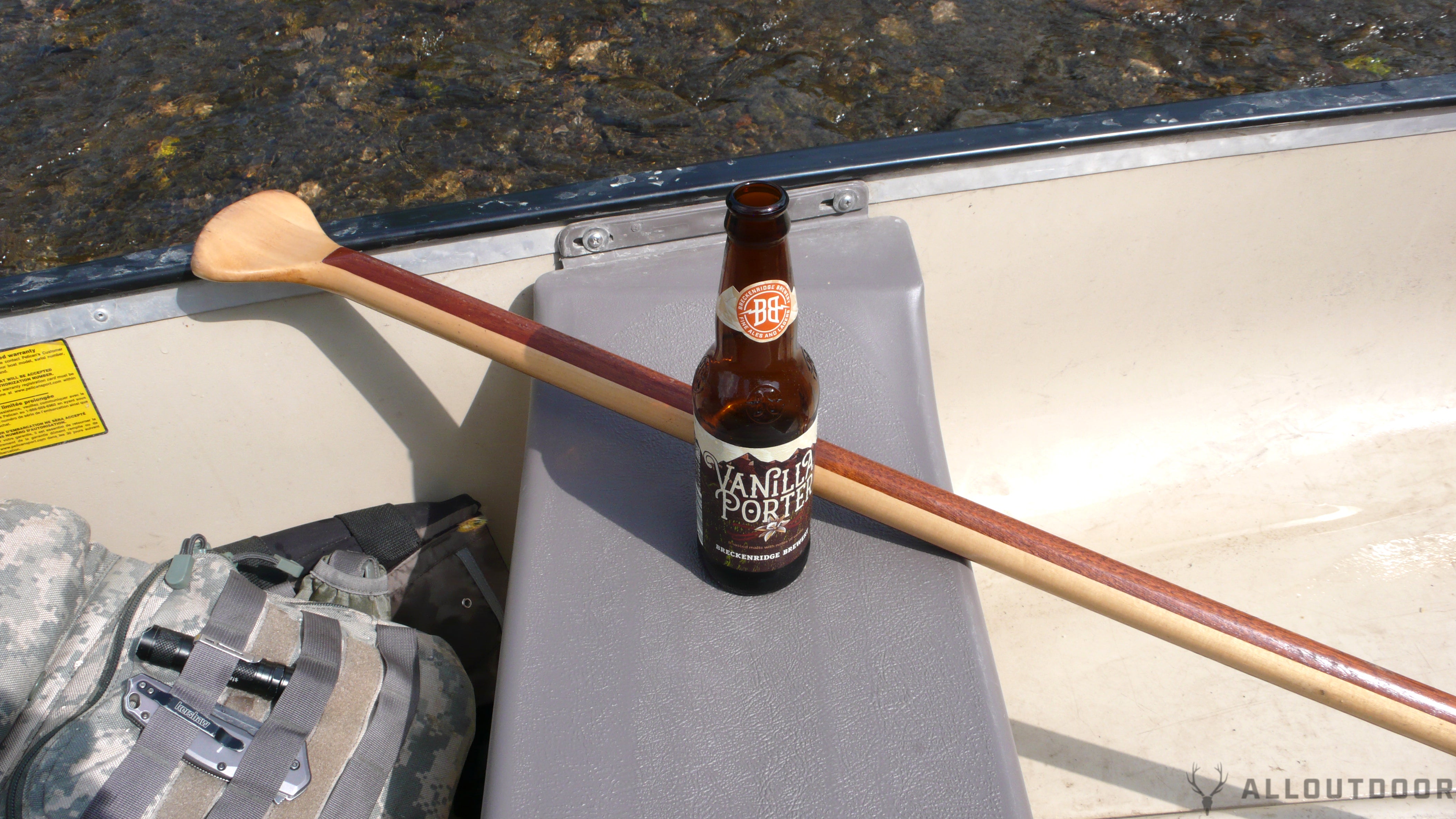 I usually bring a favorite beverage with me, which in this case is Vanilla Porter from Breckenridge Brewery. Having an alcoholic drink on the water is legal, but I recommend against drinking to excess for safety reasons, and to avoid public intoxication issues at the end of your trip.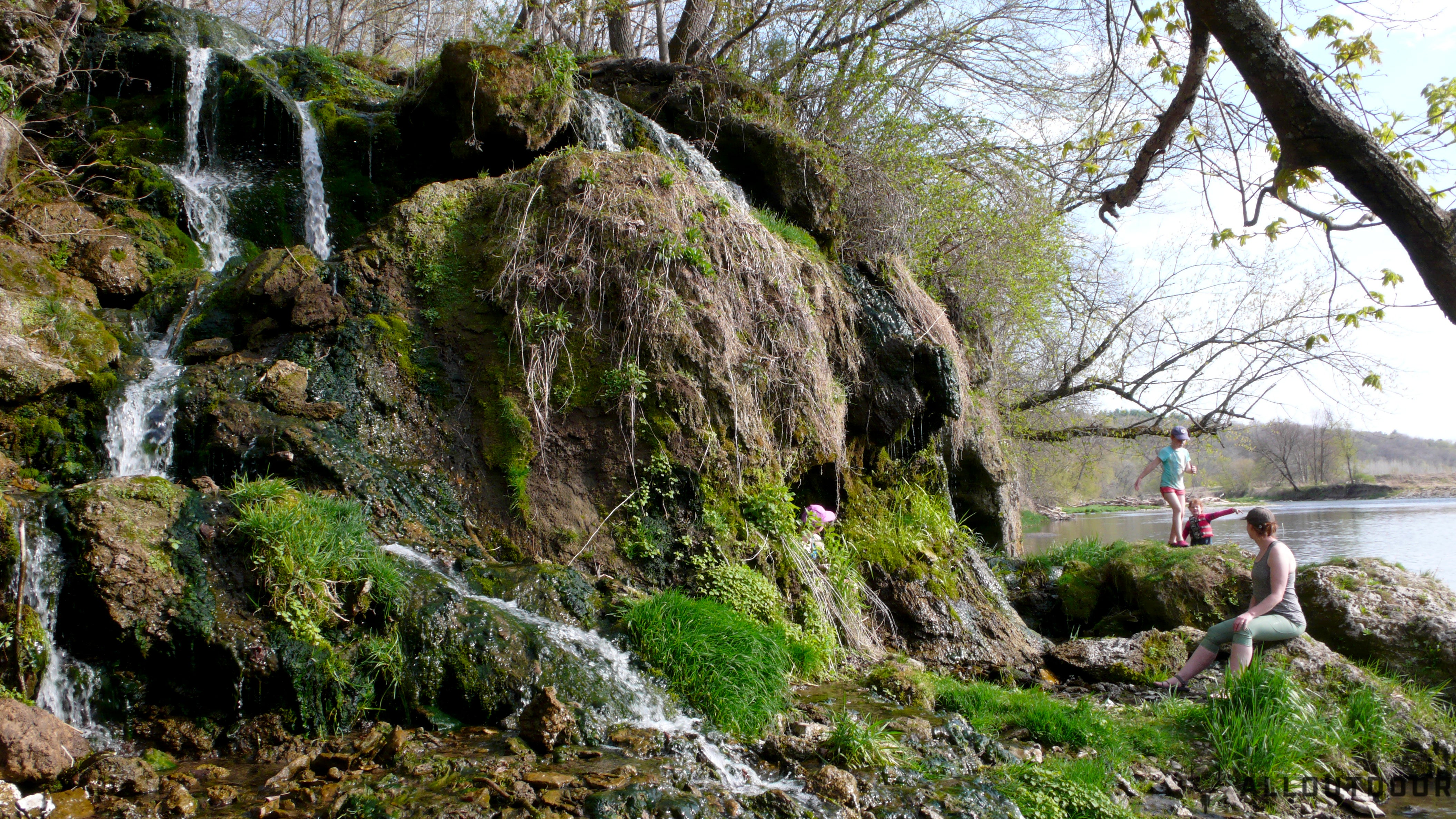 Malanaphy Springs
HAZARDS, RAPIDS & DEAD SPOTS
For the less experienced paddlers, I thought I'd share a few of the potential hazards present on small rivers. Fallen trees can be a source of danger in general, but sometimes the currents that flow under them can be hazardous if your boat gets trapped, and especially if you capsize and are trapped in the branches underneath. The local residents do a great job of clearing these hazards, but there's always a chance that a new tree has blocked the way.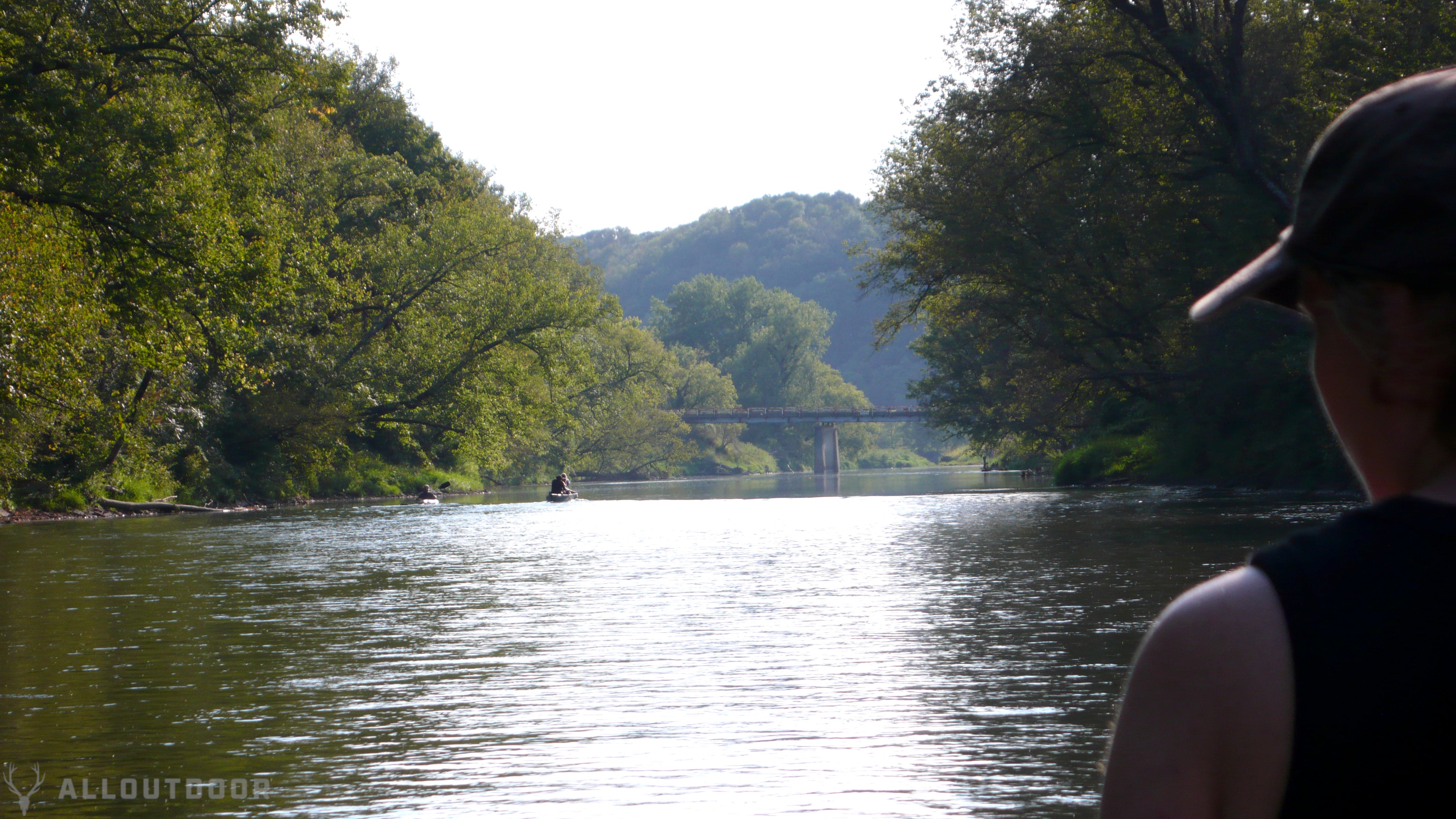 The Upper Iowa River has numerous sections of short rapids, which are always fun as long as you know how to read the rocks to avoid while staying in the main current. I recommend having a beverage holder during these short rapids. Conversely, there are also sections of the Upper Iowa River where there hardly seems to be any flow, so you may have to paddle a bit.
FINAL THOUGHTS
If you've been looking for a new place to paddle, or just happen to have some extra time when you're passing through northeast Iowa, I highly recommend giving the Upper Iowa River a try! There's enough formal and informal access points to take an hour or two jaunt, a half or all day trip, camp overnight, or head all the way to the Mississippi River and then some. The scenery and wildlife are a treat to behold, and there's enough local lodging and services to support your needs.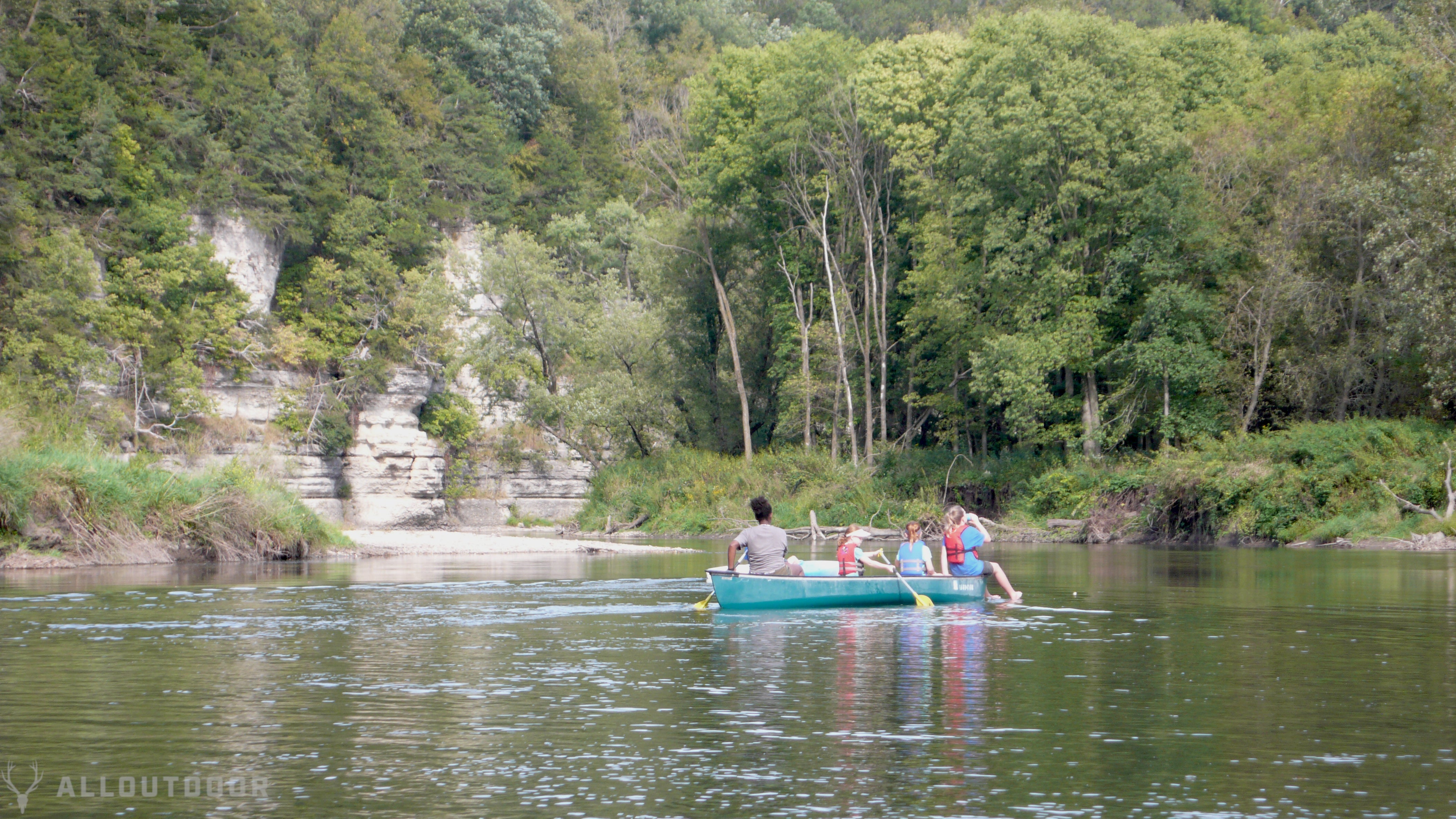 If you've been fortunate enough to paddle the Upper Iowa River, let us know how your experience was.
The post
Paddling The Upper Iowa River – One of Nat Geo's "100 Greatest"
appeared first on
AllOutdoor.com
.
Read the full article here...