Discussion Starter
·
#1
·
So I just bought my Mini 14 and put a good amount of rounds through it and I noticed the 55Gr. Remington rounds I put through where not nearly as accurate as some cheap stuff I shot today. I noticed the noses of the Remington brand rounds were not in any particular shape save for one with a perfect flat nose that was identical to my 7mm-.08 Federal Fusion rounds. So I had the thought to of filing the nose of the remaining Remington rounds I had to a flat nose like that one single round and all my Fusions. Has anyone tried this? Until last year I was strictly a shot gun guy so am i worrying about this non-symmetrical nose for nothing? I'm planning on using this gun mainly as a Turkey killer but also for those pesky prairie dogs and groundhogs we have everywhere in South Dakota so accuracy is a wonderful thing for me.
(LEFT) Originally flat Remington .223 round. (MIDDLE) The filed down nose of a .223 round. (RIGHT) One of the rounds from the box unmodified.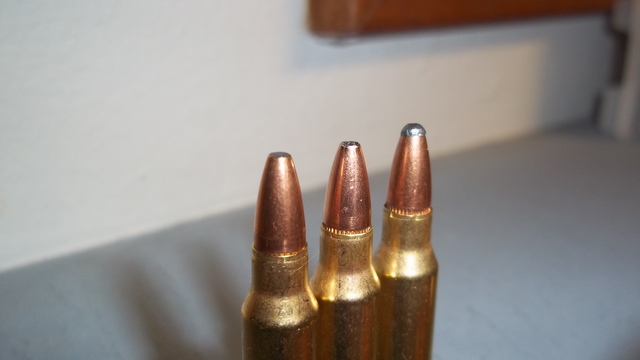 These are my 7mm-.08 rounds (LEFT) is a cheap Winchester round and (RIGHT) is the nicer Federal Fusion round. This is where I got the idea of flattening the nose of the .223 rounds for more accuracy.