Discussion Starter
·
#1
·
Hello all,
I am a new member here and a newb to the mini 14 world as well. I really like this site and after lurking for a while decided to jump in with some pics of my brand new 582 series, Mini 14 Tactical Model. I also bought an ATI 6 position stock which my FFL guy was nice enough to install for me immediately upon arrival. I liked it but decided I would like it better with a camo paint job. So a couple of cans of Krylon Camo later and voila: Zelda the Zombie Killer is born.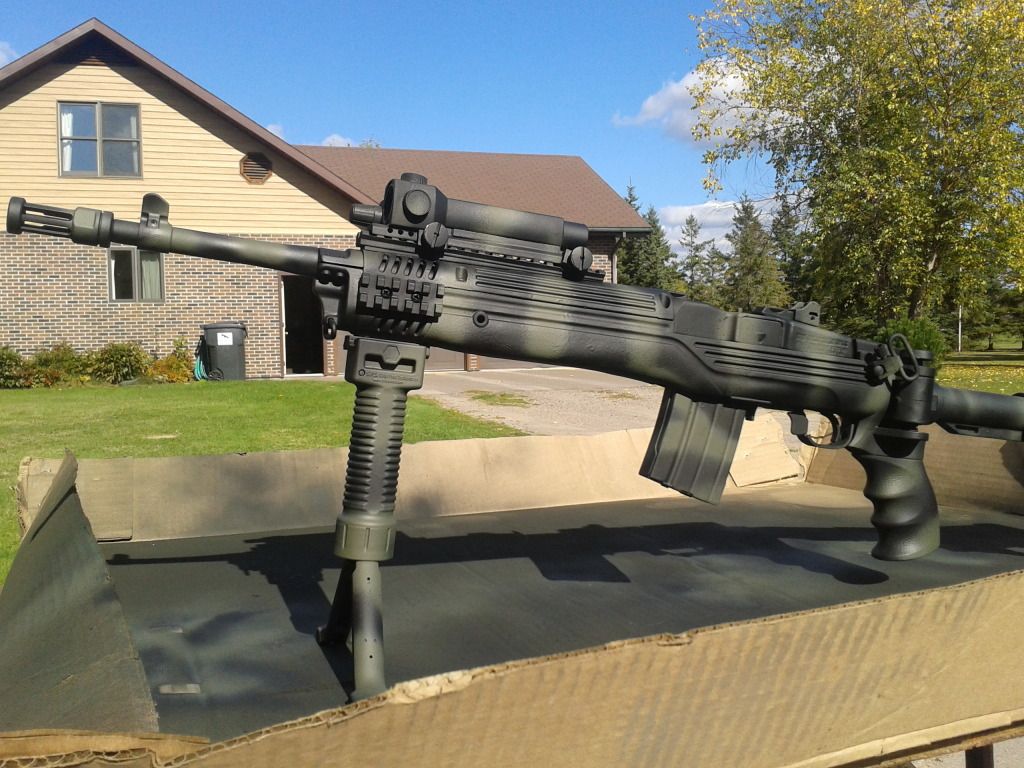 I am very pleased with its performance. My first trip to the range netted these groups at about 65-70 yards (the 100 yard range was occupied group shooting a formal match). At any rate towards the end of the day as I was leaving, I noticed that it was clear again and stopped long enough to empty a 20 rd mag into an old propane tank at about 120 - 130 yards.
these next were just some fast off hand shoting exept for the ones off by themselves which were my attempts to put one into the actual line.
Like I said, I am very pleased with it. The only thing left for me to do is to install a True Shot Stabilizer Kit and either an ACOG, Aimpoint or Eotech, haven't decided which yet, to replace the first gen Aimpoint I have on there now.
I'm looking forward to hanging around here and learning from you guys! Thanks for looking.
George