Discussion Starter
·
#1
·
When I started reading alot about all of the different quality control issues with the Century Arms WASR's I decided I just had to see these for myself. I waited until the next gun show and had no trouble finding the WASR's..
They ranged from $375-$600. ALL of the issues I saw were in fit-finish or lack of. I found one at a great price that only had two issues. Stock was rough enough to give splinters and it took at least 3 hands to put the top reciever cover on. I knew these were "no brainer" fixes.
My plan was to remove some material from the muzzle end of the cover and that took care of that issue,and then finish the stock/waterproof this season and finish the build in my spare time. WELL, I broke my ribs mid January and was going crazy sitting around waiting so I went ahead and ordered the parts and went to work.
Primary use :Boar
Secondary use: SHTF
Parts installed:
1.MAKO upper/lower handguard w/rail
2.TAPCO grip
3.TRUGLO red dot sight
4.TANGODOWN rail grip for switch-op components
5. RUSTOLEUM "CAMOFLAGUE" Matt finish (This finish comes no where close to the durability of DURACOTE type products but then again its $2.99 a can and can be touched up in seconds.) This product was recommended to me by a friend who happens to be in active service with a Green Beret unit deployed in the mountains between Paki and Ghanistan.DONT use this product if you are anal about scratches. Ive got around 400+ rounds through mine,4 days on an ATV patrolling the south border of my friends ranch, a trip to the range and this rifle is never in a case. I think my guns finish is holding up way better then I expected..........This is my first freehand camo on a gun,its easy to get great results using the vinyl templates but I wanted to try one freehand. How do you guys think it came out?................John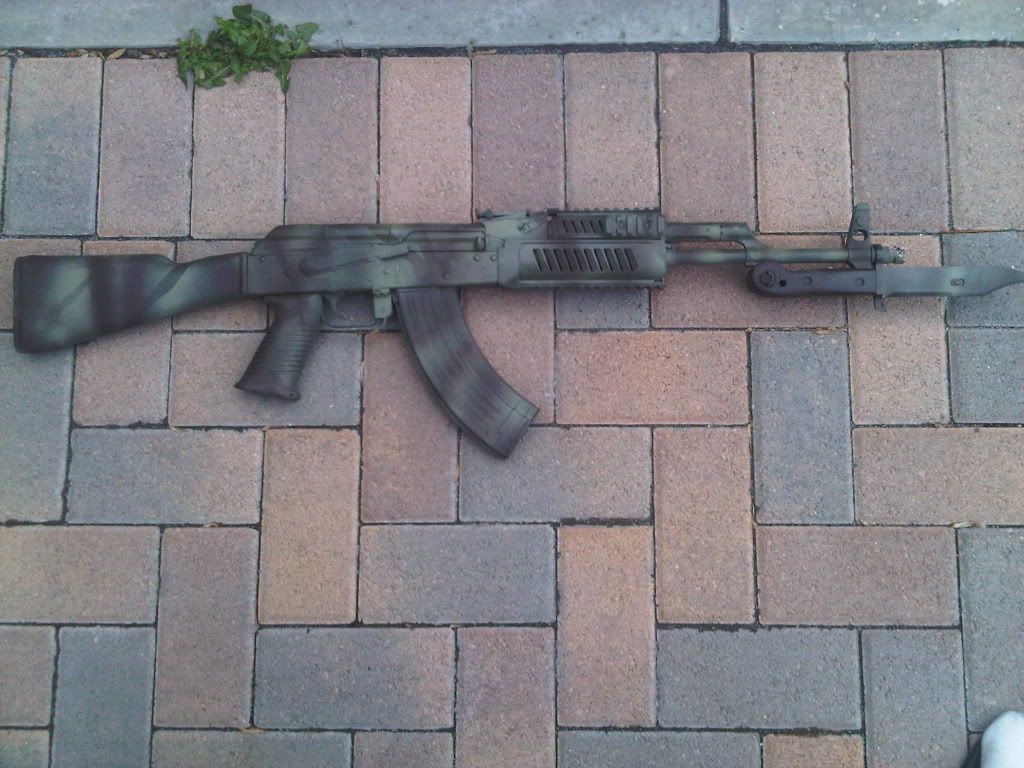 Here is my "team" for security jobs: Colt M1911A1,AK, Makarov(backup), Mossy 500(not shown)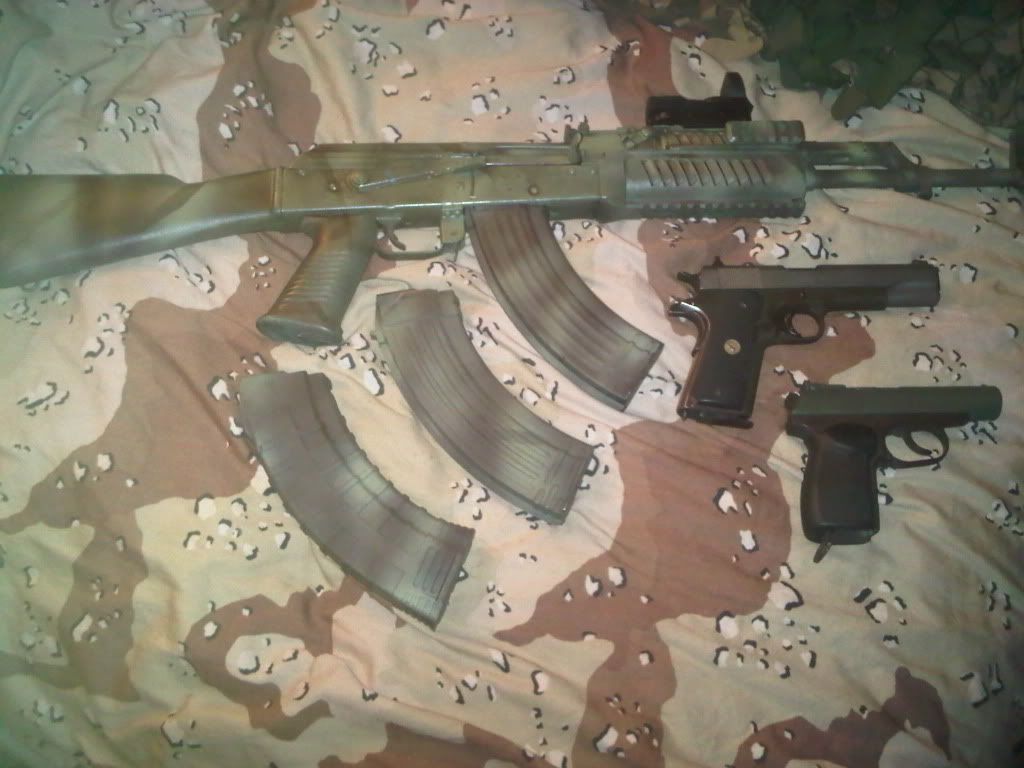 Even the "Bayo" got a makeover :lol: