Discussion Starter
•
#1
•
Hello everyone....
I've loved the look of the mini-14gb ever since I saw one for the first time...I owned a couple for a bit however they were nothing to scream about in the accuracy department so I wound up selling them. I still had that closet interest though and would secretly think about them everytime I'd take one of their bigger cousin M14 type rifles out for a spin. When the new 580 series came out and folks started writing about how they were somewhat improved in the accuracy department I bought a couple to play with. The couple I wound up with proved to be quite a bit more accurate than my old GBs however cosmetically the front sight of the civilian version always screamed "fugly" to me. I looked and looked around for a commercialy available GB style sight post/bayo lug but to no avail, so as a project I had a couple made up. I was super excited to pick the prototypes up from the machine shop this afternoon: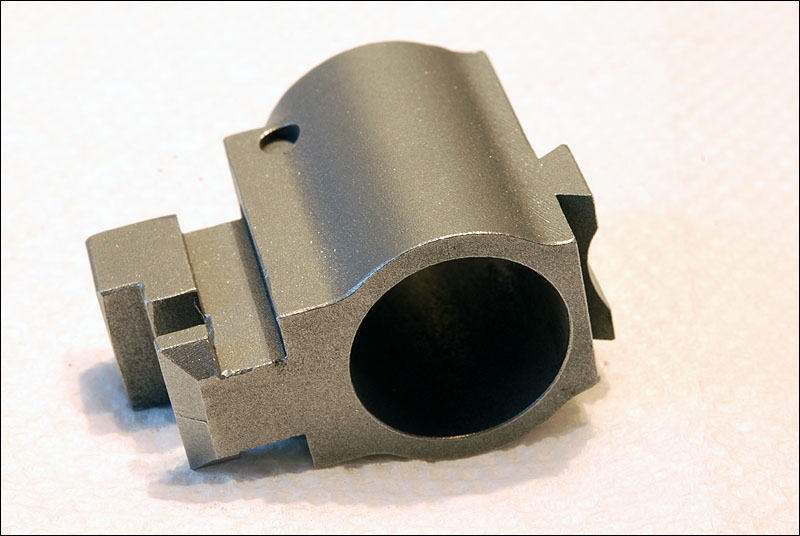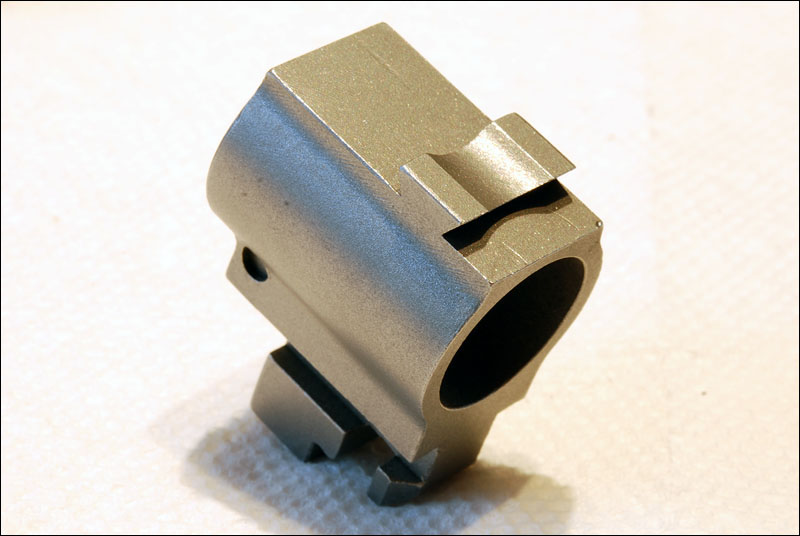 Rather than the conventional built-in sight of factory lug on the original gb part, I thought I'd try a dovetail such that an M14 style front sight could be used. The hole for the 1/8 roll pin is only just started such that it locates properly for the edge of the barrel. The part has a large flat on the top to use for indexing during installation (square stock clamped to it for use as a level).
My mini-14s came back from the gunsmith last week threaded 1/2x28 for an ar15 style flash hider, and crush washers and m1a match sights showed up from brownells yesterday; I'll get to bluing the bayo lugs this evening and then do some bubba work on my ranch rifles this weekend! The plan is to mark where the lug shoud go using an array of bayonets as a measuring jig, knurl the barrel under where the lug will go, loctite the cr*p out of it, and then pound her on. Once the loctite has set up I'll drill the hole for the pin.
I'm super excited and will post pics to share my excitement of the bubba gb as I get them done! Range report to follow shortly. Sadly I don't know if the wife would approve of the feral-hog bayo hunt though....
If others are interested I was thinking about doing a larger run with several different versions to acommodate a bunch of different barrel diameters. I'm not sure what the board rules are for talking in any more detail about this other than encouraging me to share details on my personal guns (which I will happily do!). If there is any interest I'll post an ad in the for-sale section of the board. I don't have the ability to do the threading work so interested folks would be responsible for finding someone to to their own barrel and then source the rest of the parts themself.
Hope that springtime is coming wherever you are and that you all get some time at the range soon!
Cheers,
Brobee