Discussion Starter
·
#1
·
I'll soon have a tactical mini 14 in my hands that I plan on putting a scope on top of and then mounting 45* CQC sight. Not sure what I want as far as Red dot, Reflex, or Holographic.
The sight will be on a 45* mount on the front rail of the mini 14. Here's a generic pic of the rifle: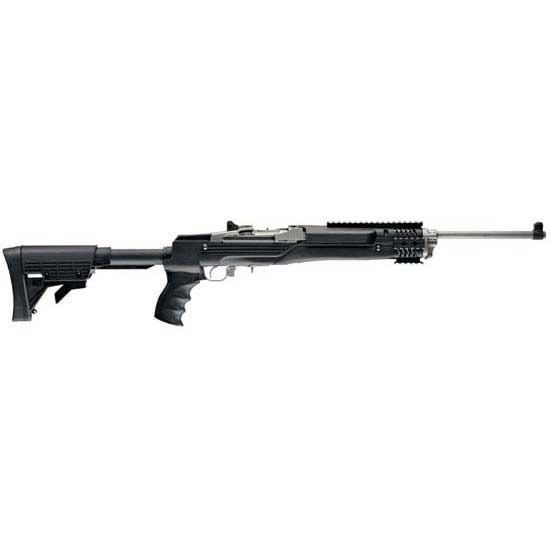 As I said, I plan on also having a scope, so the sight will only be used for out to 50, maybe 75 yards. Anything beyond that, I figure would be where the scope would come in to play.
Main thing I'm concerned about is the sight being fairly rugged, since it will be off to the side of the gun. I don't want to have to re-zero it or break it if I happen to set the gun down on it's right side by mistake or bump it into something.
I'd love to be under $150, am thinking $150-$250, but will go a little over that if I have to to get something I won't be replacing in a year. Gun will mainly be used at the range, possibly for defense, and SHTF situations. Any suggestions?