When it comes to concealed carry pistols that segment of the firearms market has been growing by leaps and bounds the past several decades. We talk about carry firearms ad nauseam here at AllOutdoor. Whether it pertains to your everyday life or it is potentially a backup firearm while hunting. Regardless, the longer we talk about them as new options sprout up no one is actually
reinventing the wheel
(nor do we expect any manufacturer to). Instead, we are watching for incremental changes that lift up the industry. That is exactly what FN constructed when they went to work to create the
FN 509 CC Edge
. This pistol might be "the edge you need in Concealed Carry" (CC Edge) because of the bevy of intelligent design choices FN poured over this model while sculpting it from front to back. Most curiously, it is a carry gun that responds and acts like a full-size pistol. So, today we are going to review the
FN 509 CC Edge 9mm
to see how it performs. Let's dive in!
FN Coverage on AllOutdoor
Specifications – FN 509 CC Edge 9mm
You might need to sit down for this, but the MSRP of the FN 509 CC Edge is set at $1,629. We won't pretend that is cheap, but after we go through the near endless list of specs, traits, features, and benefits you will come to understand that this is no ordinary carry gun. It is not an overpriced carry gun; rather, it is an overengineered one to our benefit so you can have every advantage on your side plus
the kitchen sink
. The complete specifications for the 509 CC Edge can be read below as presented by FN:
Cartridge: 9mm
Operation: Double-Action
Magazine Capacity: 12 and 15 Round (or 10 Round in restrictive states)
Weight: 25.5 Oz
Barrel Length: 4.2″
Overall Length: 7.5″
Twist Rate: 1 in 10″ Right-Hand
Height: 4.8″
Width: 1.35″
Trigger Pull: 4.5 – 6.7 Lb
Sight Radius: 5.41″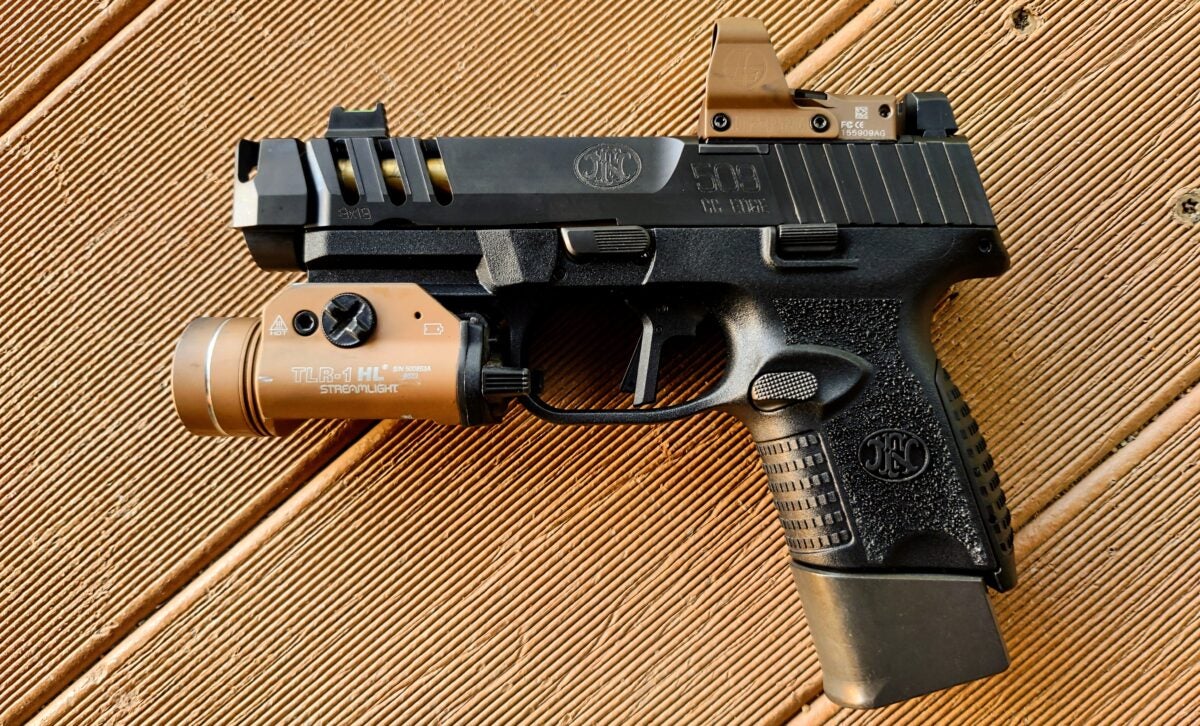 FN 509 CC Edge 9mm [Leupold Delta Point Pro & Streamlight TLR-1 HL
not included
]
Some of the most noticeable traits of this pistol are the FN Compensator as well as their tried-and-true FN Low-Profile Optics Mounting System

. The plate system that FN has devised for this 509 and many others is one of the best we have encountered. We believe this not only because of its sound lockup and low profile nature, but also because FN is kind and thoughtful enough to give you every screw, wrench, and key you will need to mount your favorite micro red dot.
Primary Features

FN compensator cuts muzzle flip 25%
Patented FN Low-Profile Optics Mounting System

Precision flat-faced trigger

Accuracy

Hammer-forged barrel, target-crowned
Trigger breaks clean at ≈5.6-lbs., high-endurance striker
Co-witnessing height fiber-optic front sight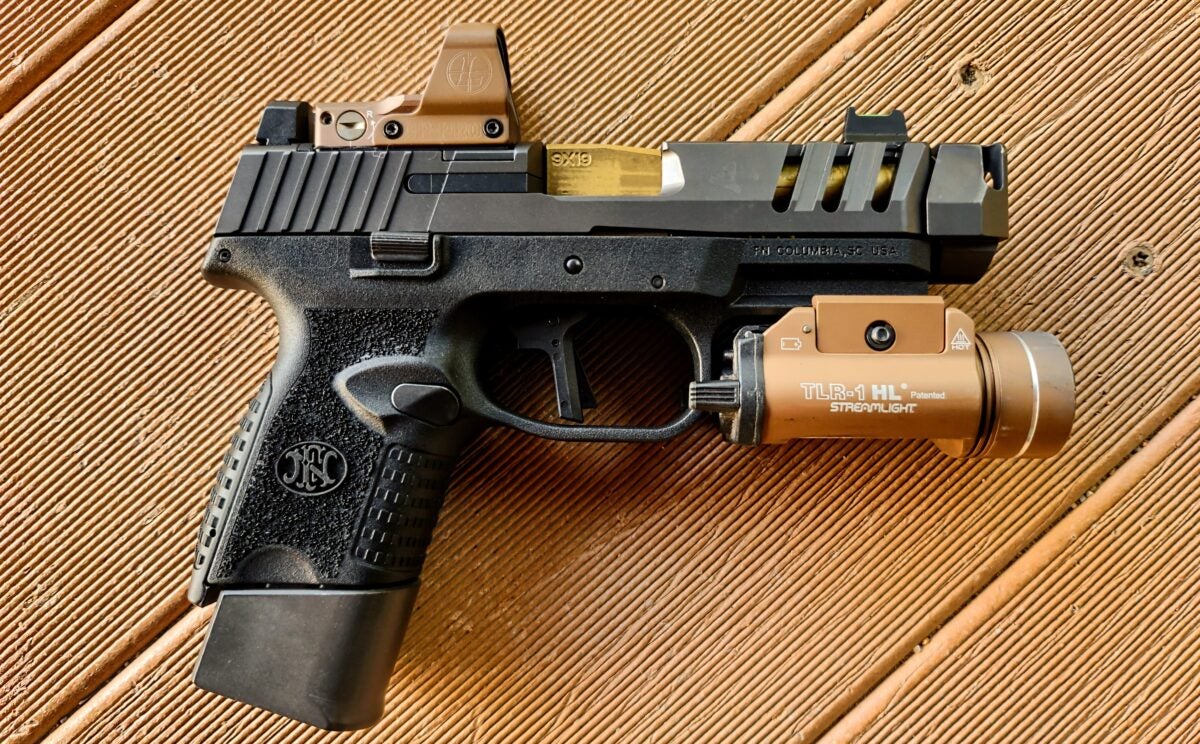 FN 509 CC Edge 9mm [Leupold Delta Point Pro & Streamlight TLR-1 HL
not included
]
The FN Compensator is really cool (seriously) because it is a simple 1/4 turn on-and-off. It is even faster than Tri-Lug mounts which are touted as some of the fastest in the industry for adding/removing muzzle brakes and silencers. Another simple yet valuable feature is the rail you can actually mount a light to. We are not be facetious either. Innumerable carry pistols nowadays have proprietary rails that fit virtually no accessories, no rail at all, or a rail exists – purely for the aesthetic look – and it still fits nothing. The FN 509 CC Edge has an honest-to-God, real Picatinny rail for all of your favorite accessories.
Control

Lightening-cut slide speeds follow-up shots
Auto-indexing compensator removes without tools
Stippled frame texture enhances grip
Interchangeable backstraps

Versatility

Immediately add most MRDs and lights
Ambidextrous slide stop
Long wearing TiN barrel finish for enhanced lubricity
Polished chamber and feed ramp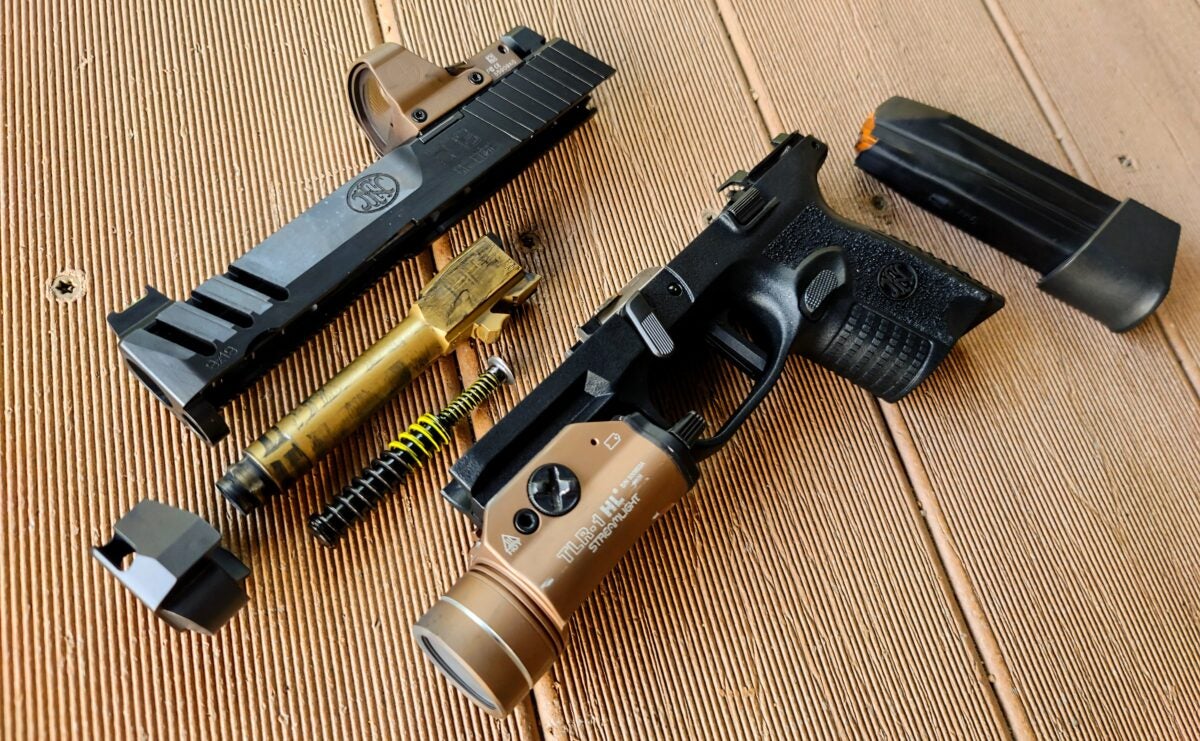 FN 509 CC Edge 9mm [Leupold Delta Point Pro & Streamlight TLR-1 HL
not included
]
With this package you get all the MRD mounting plates you should need for optics, multiple backstraps so you can tailor the grip to a personal fit, and 3 magazines as well. FN gives you most of what you need to hit the ground running (and shooting) to enjoy this carry pistol.
Speed

Weighted magazine base pads speed reloads
Oversized, knurled mag release
Clean and light trigger with short reset

Ships With

Ballistic case
Four MRD Mounting Plates
Two interchangeable backstraps
Two 15-rd magazines and one 12-round magazine, or three 10-rd magazines
Owner's manual
Locking device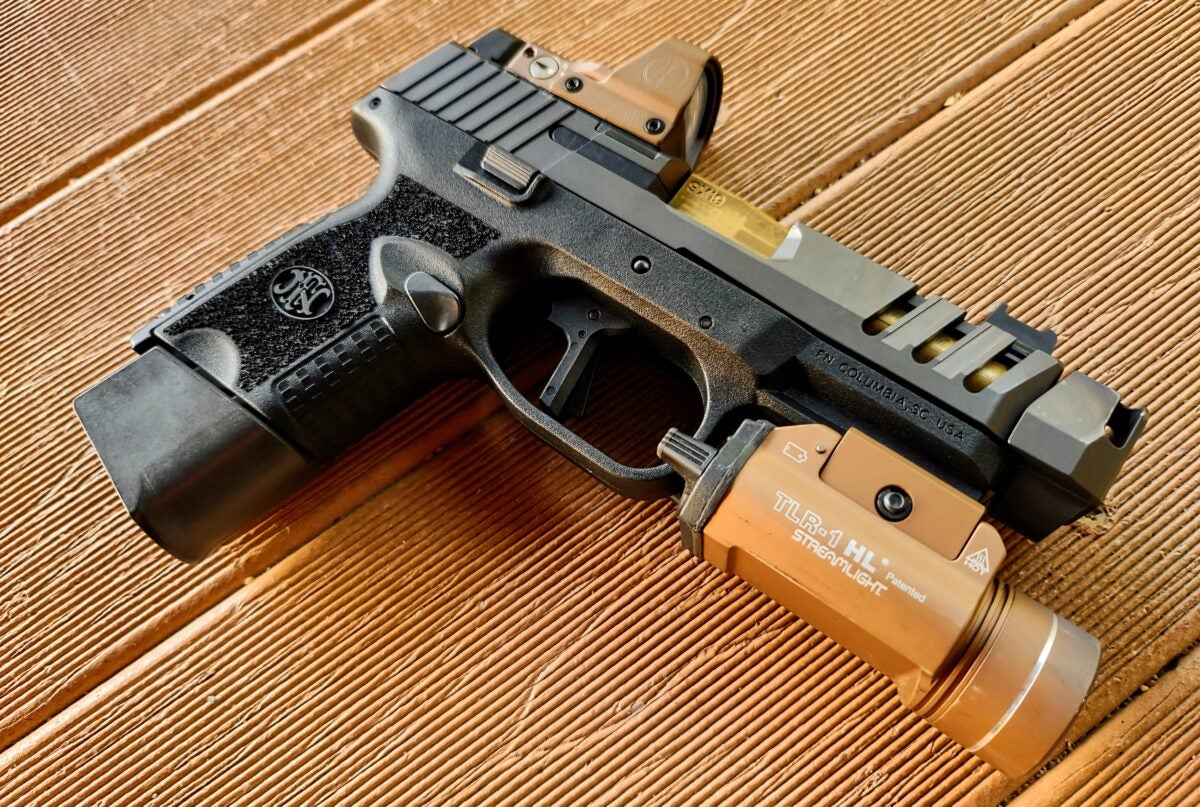 FN 509 CC Edge 9mm [Leupold Delta Point Pro & Streamlight TLR-1 HL
not included
]
The premiere compensated handgun in the FN Edge Series

is perfected in the FN factory for ideal concealed carry performance. An auto-indexing FN compensator cuts muzzle flip by 25%, enabling faster, more accurate shots at speed. Takedown for maintenance is faster than any other compensated pistol, just push in and twist 90 degrees to field strip. FN's patented Low-Profile Optics Mounting System

makes the FN 509 CC Edge

optics-ready; simply mount and zero a favorite red dot. A flat-faced trigger puts all the precision in hand, with a smooth take-up and positive wall. Driven with a high-endurance striker, the duty-ready fire control system has a best-in-class pull at approximately 5.6-lbs.
Field Use – FN 509 CC Edge 9mm
When it came to shooting the 509 CC Edge I had the opportunity to test this pistol out in Georgia with FN during March of 2022. This provided a dramatic backdrop as it was hot, humid, and torrential rains in Georgia when I first put rounds down range with this pistol. A group of writers and people from the media were there and aside from the adversity wrought on by Mother Nature, all of the 509 CC Edge pistols performed flawlessly.
The gun itself is extremely eye-catching. It has a gold or Titanium Nitride (TiN) barrel, their futuristic looking FN Compensator, aggressive slide cuts, the MRD Mounting plate system, and weighted magazine base pads for speed reloads. All in all, it looks like a very custom, catalogued gun and we quickly learned it performed like a custom firearm as well.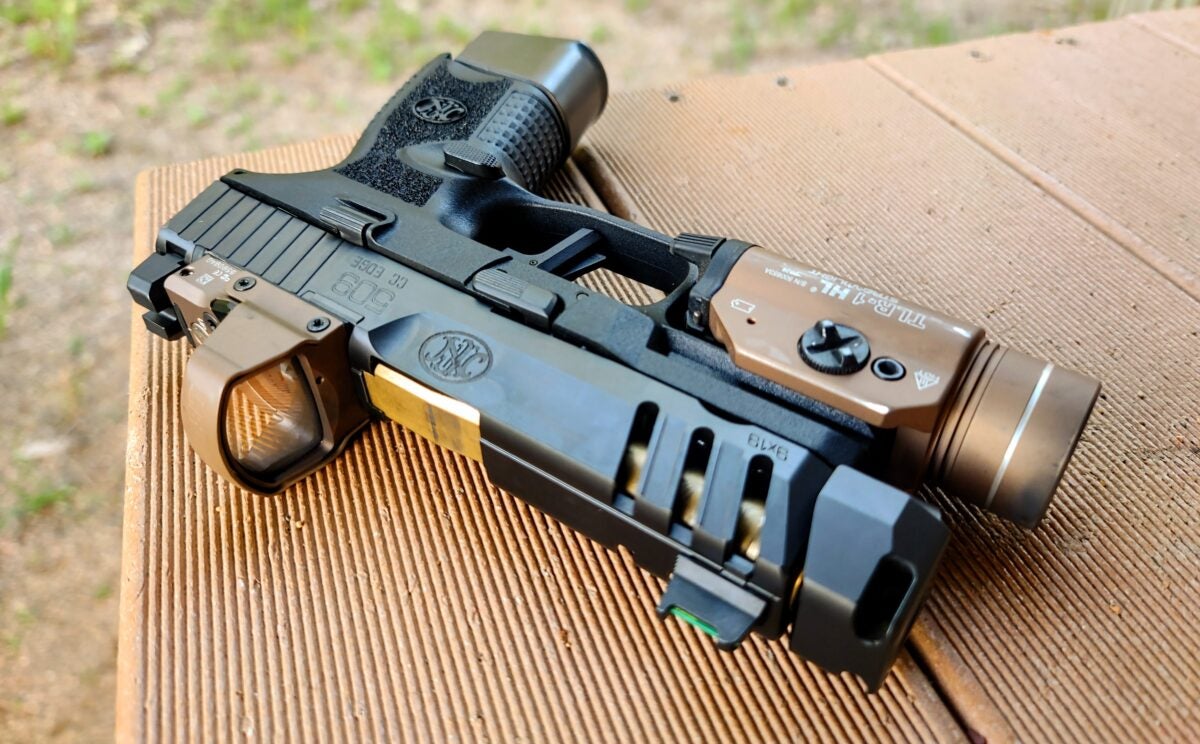 FN 509 CC Edge 9mm [Leupold Delta Point Pro & Streamlight TLR-1 HL
not included
]
Speaking of the weighted magazine base pads, that is one element that I greatly appreciated. The footprint of the 509 CC Edge is moderately small if you were to run it with flush-fit magazines; you might have a finger fall off short with your grip. When using the extended magazines with the weighted base pads, not only do the magazines easily drop free from the magazine well for mag changes, but it gives you a full purchase on the firearm for better, command, control, and recoil mitigation.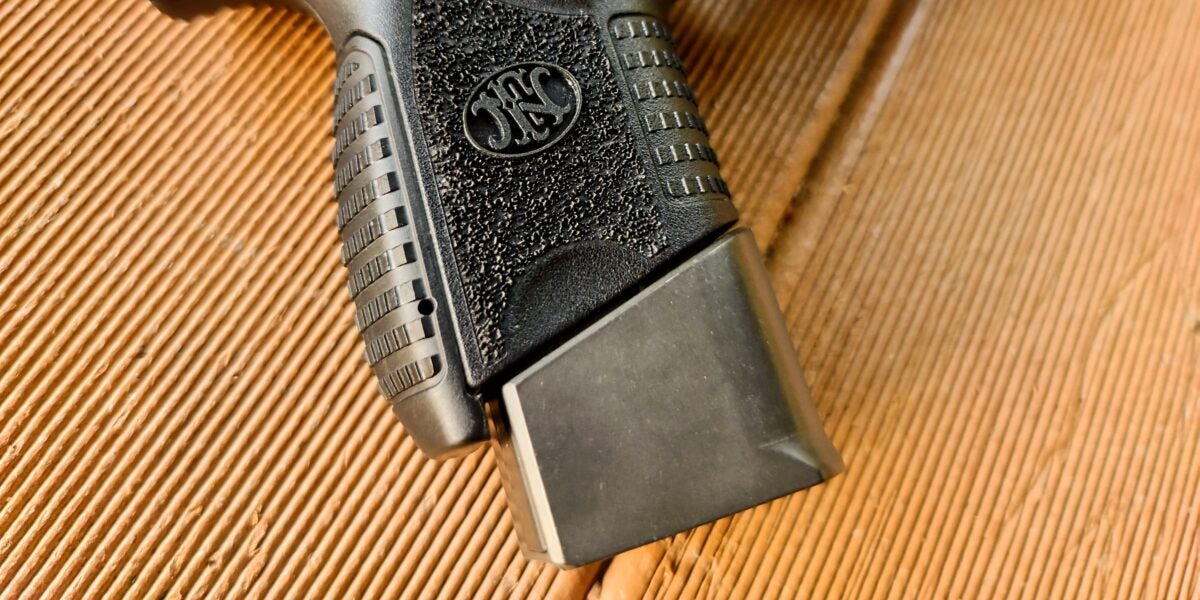 Next, let's talk about the trigger. Most all polymer handguns on the market today have authentically bad triggers or ones that leave a lot to be desired. The 509 CC Edge on the other hand has a genuinely nice trigger. FN advertises it as breaking at 5.6 Lb in pull weight, but if they stated it was less than that I would honestly believe them.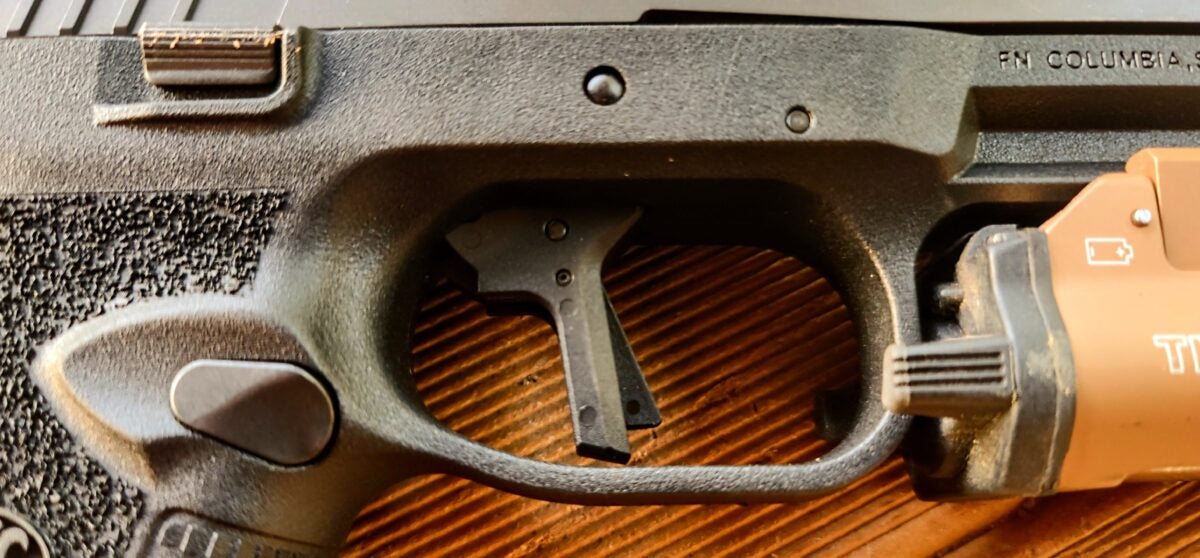 The other thoughts that came to my mind while shooting this pistol is how infinitely modular for accessories it is. The MRD plate system is one of the best factory optics ready systems I have ever utilized because it fully supports the weapon system with all of the necessary plates, screws, and small Allen wrenches you need. I didn't have to go out and buy plates, tools; nothing like that.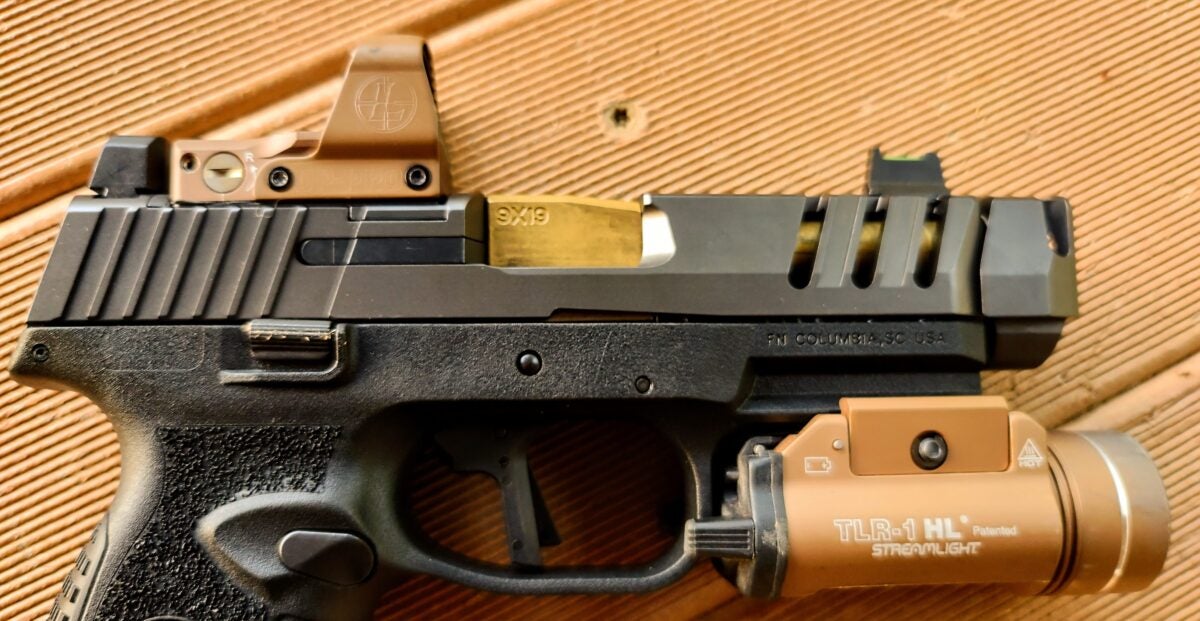 FN 509 CC Edge 9mm [Leupold Delta Point Pro & Streamlight TLR-1 HL
not included
]
Finally, let's discuss accuracy. While the 509 CC Edge has a generally small looking footprint from an aerial view above, it is actually sporting a respectable length barrel at 4.2″. Coupling that in with the FN Compensator to keep the muzzle down, it being readily accessible to mounting optics, and I added in a flashlight (more or less for the stabilizing effect similar to a stabilizer on a bow 'n arrow), this pistol shoots like a full-size FN 509. It can be tremendously accurate if the user does their job. Deploy a sound grip, good ammo, and initiate a solid trigger press with every rep and this carry pistol can ventilate you one crisp hole on target for an entire magazine.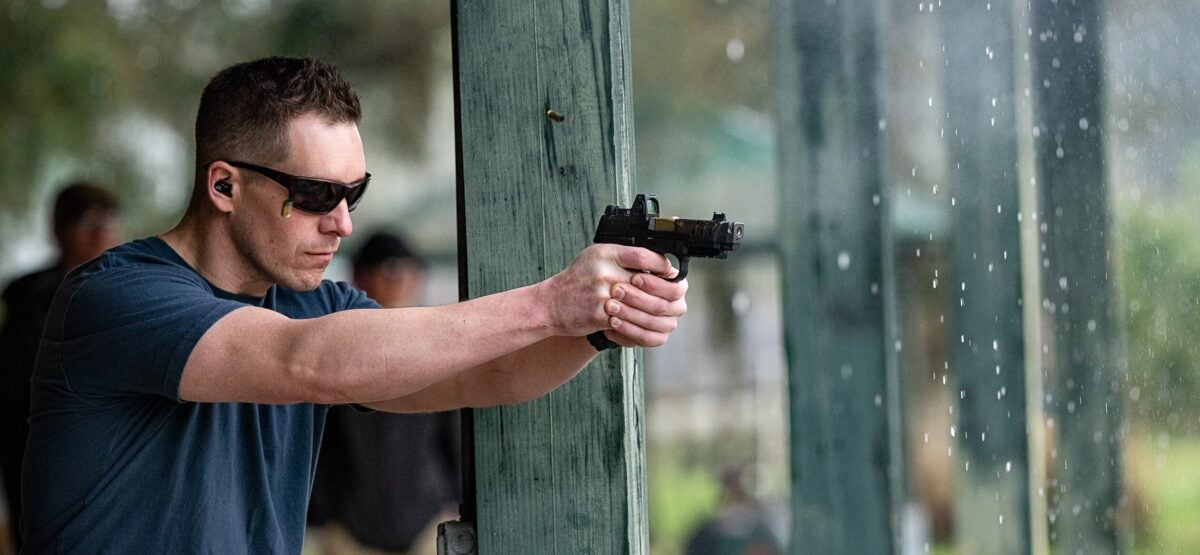 Final Thoughts – FN 509 CC Edge 9mm
So, what are my final thoughts on the FN 509 CC Edge 9mm pistol as a concealed carry piece or a general range gun?… Overall, its asking price of $1,629 is startling, but after accessing the handgun for everything that it is, it is worth its asking price. This is a high-end carry gun that offers a lot. The only negatives to speak of are the price (we can always wish something was cheaper) and while the FN Compensator does wonders to cut down recoil, if you are running a light like I did, it will really fog up the lens of your light. This is a minor inconvenience that you just need to be aware of.
In closing, I want to say thank you to FN for allowing AllOutdoor and myself the opportunity to try out their
FN 509 CC Edge 9mm
pistol. That is greatly appreciated. Also, we would like to know what all of you guys and gals think? Do you believe that the
FN 509 CC Edge 9mm
pistol is something worth spending your money on? Would you deploy one for concealed carry? Shoot a league with it? As always, let us know all of your thoughts in the Comments below! We always appreciate your feedback.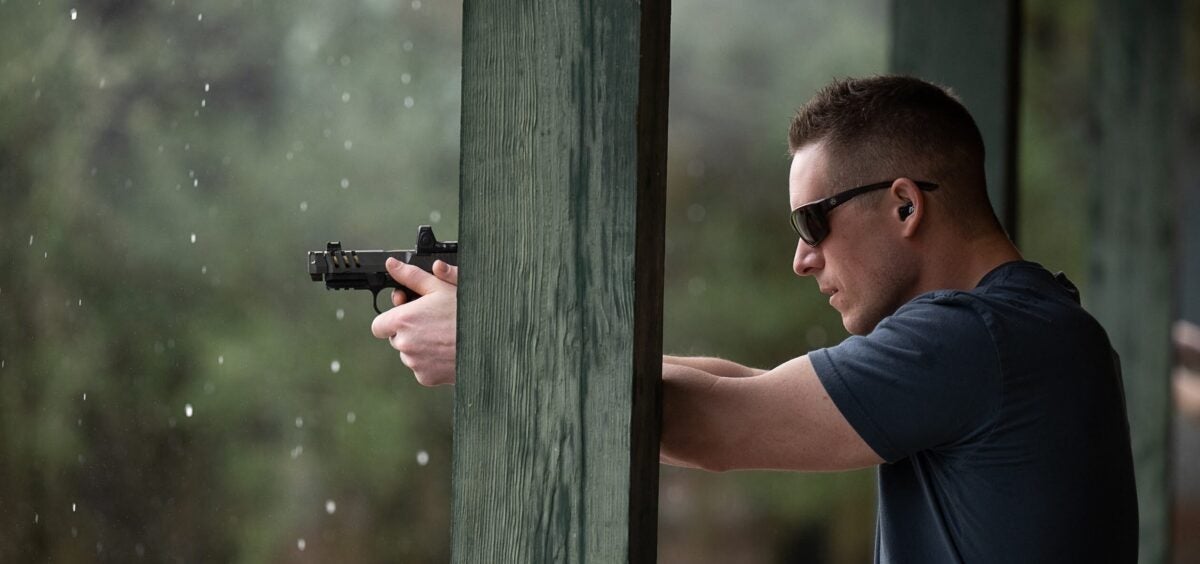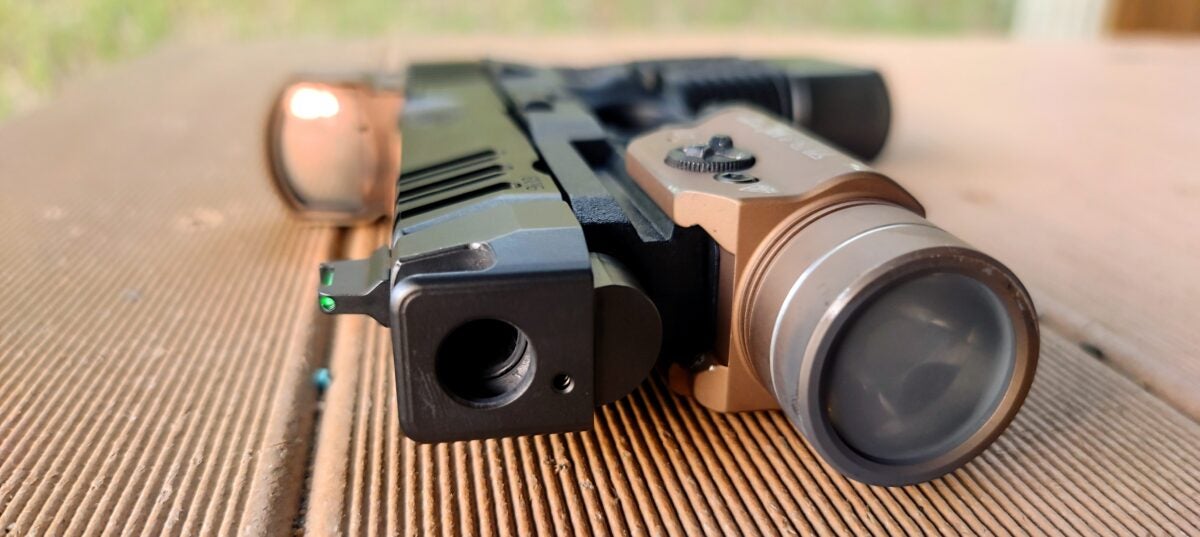 FN 509 CC Edge 9mm [Leupold Delta Point Pro & Streamlight TLR-1 HL
not included
]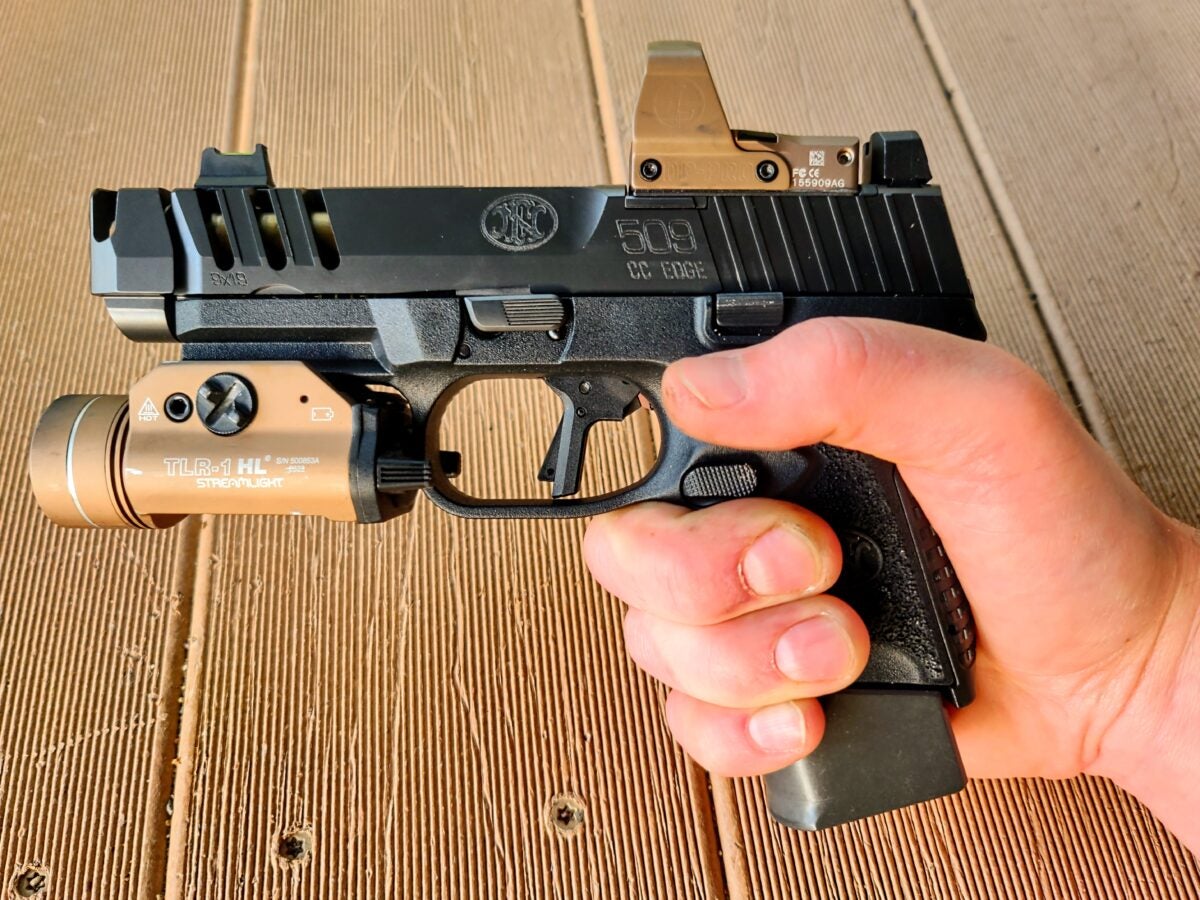 FN 509 CC Edge 9mm [Leupold Delta Point Pro & Streamlight TLR-1 HL
not included
]
The post
AllOutdoor Review: FN 509 CC Edge – A Carry Gun with Full Size Attitude
appeared first on
AllOutdoor.com
.
Read the full article here...