First Spear is a company that had first come onto the tactical market back in 2010 and ever since have been producing high quality, American made, Berry compliant gear for the Special Operations community, Tier 1 Military, and Law Enforcement teams. Based outside of St. Louis, their team is made up of experienced industry professionals and former U.S. service members. "FirstSpear" is the translated namesake of the Primus Pilus, the Senior Centurion of a Roman Legion. FirstSpear dedicates our efforts to present-day Centurions, those willing to sacrifice to preserve our heritage and secure our future. It is an honor and a privilege to support those who serve at the tip of the spear! So, in this AllOutdoor Review, we are going to take a look at the
First Spear Woobie Quarter Zip – ACM Warm 600
.
The First Spear Woobie Quarter Zip – ACM

Warm 600 was sent to me by First Spear for this review and while I do get to keep this product indefinitely, that does not affect how I feel about any of their products now or in the future.

I tested the Woobie over the course of several months in the winter in Utah and in New England. I wore it on several hikes, used it for some coffee shop meetings, a few formal dinner outings and finally a few trips to the range.
Specs – First Spear Woobie Quarter Zip – ACM

Warm 600
​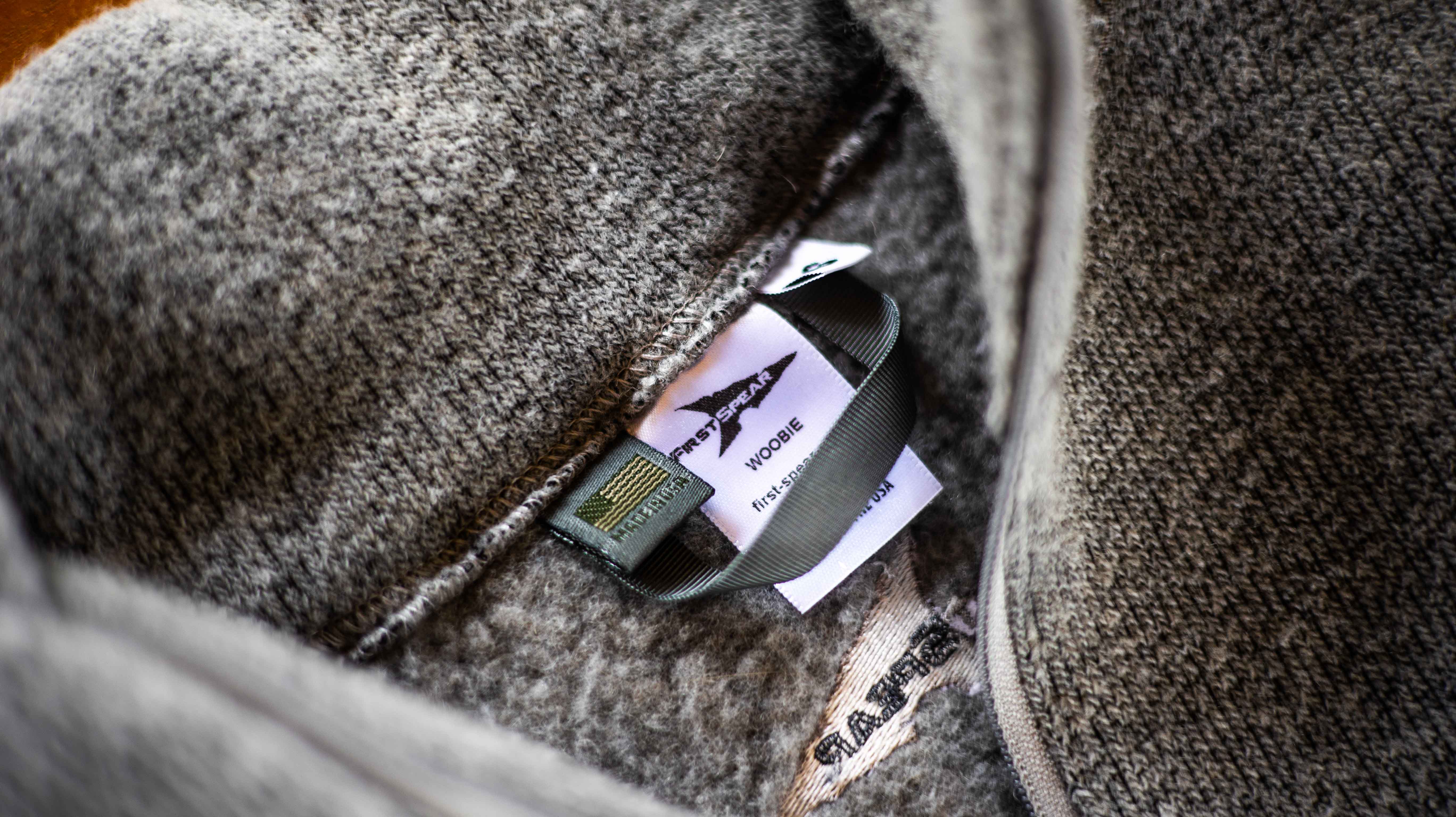 Country Of Origin – USA
Primary Materials – American Wool 50%, Polyester 50%
Weight – 16 oz
MSRP – $308
Quality and Comfort – First Spear Woobie Quarter Zip – ACM Warm 600​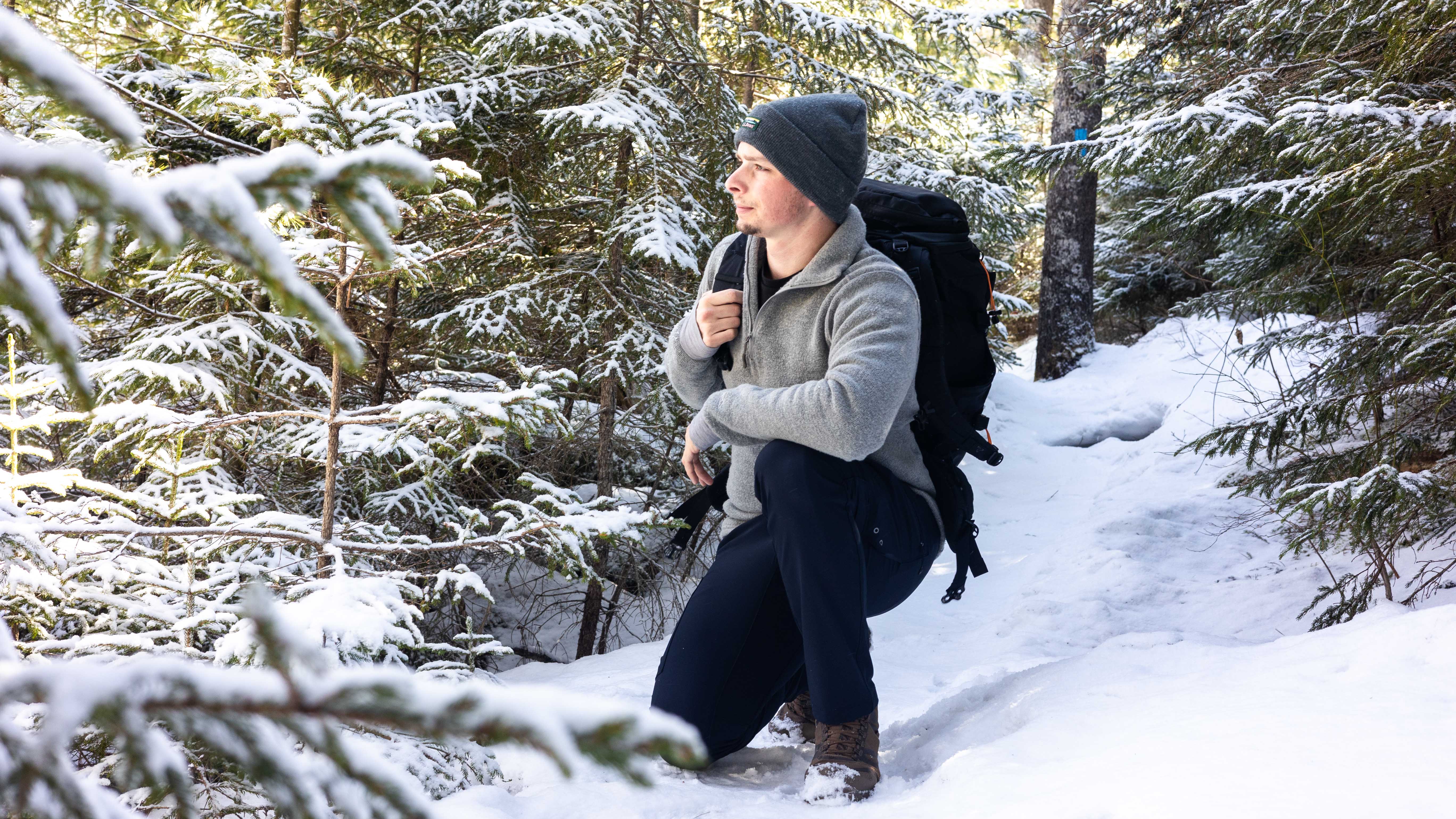 One of the first things I noticed when I picked up the Woobie was just how nice this thing feels and looks. Its super warm and very comfy so its become my new go-to sweeter for cooler mornings or evenings on my deck. I also feel like I'm a well dressed James Bond henchman when I wear this thing around town, it just has a really great look to it. The ACM 600 Merino Wool, which is fully US-made and also meets the federal regulations of Berry Compliance, just as all First Spear gear. The zippers are high quality and I appreciate that the zipper goes a bit lower than most 3/4 zips I own for dumping extra heat when it gets warmer.
Warmth – First Spear Woobie Quarter Zip – ACM Warm 600 ​
As mentioned previously, this garment is constructed of an American Wool 50%, Polyester 50% blend with the wool being ACM-Warm 600 which is a preparatory blend from First Spear. ACM- Warm 600 is their warmest wool blend and helps keep you warm but also is self-regulating and allows for moisture to be wicked form your skin when the activity level rises.
In my several months of testing taking place mostly in the winter, I was very impressed with just how warm this layer was. Often times while hiking I found that it was a bit too warm for me and had to either open up the front zipper or take it off all together. I do tend to hike pretty fast so I'm not going to really blame the Woobie for this one. When walking around town in the winter I did also notice that this is not a 100 percent windproof layer and if your in such and environment, you are going to want to pair it with a windbreaker or even a wind stopper.
Sizing and Fit – First Spear Woobie Quarter Zip – ACM Warm 600​
When I received my copy of the Woobie, I was shocked to find that the size Medium I had was way to big for me. Prior to choosing the medium I had consulted First Spears size and fitting guid on their website to make sure I was getting the appropriate size. I am happy to say that I was able to get a size small in a few days after I had reached out to First Spear about the sizing issue.
Once I got the right size Woobie I was very impressed with just how much this garment fit me like a glove. For reference I'm five foot nine weighing one hundred and sixty-five pounds with an athletic build. The arms and shoulders are the perfect length for me and I love sporting this garment around on nicer occasions.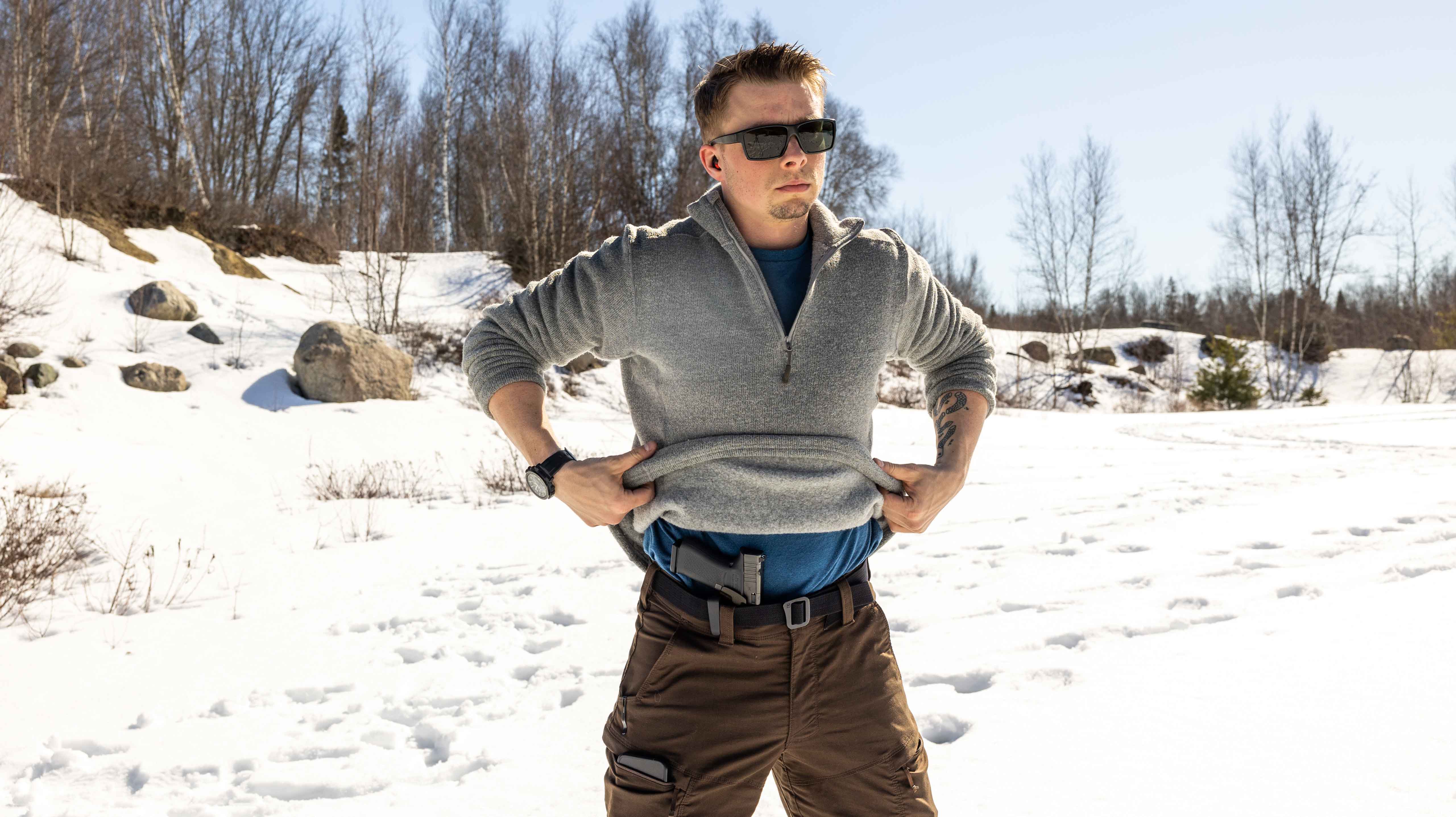 Weight and Packability – First Spear Woobie Quarter Zip – ACM Warm 600​
Coming in at only 16 oz this Woobie is seriously light when compared to its competitors. Most thick, warm, winter-oriented 100% Merino sweaters can weigh close to 2 lbs and while that's good weight for some circumstances, if you can get a lighter weight option for dynamic outdoor activities, why turn it down?
One of the drawbacks that come with this woobie is that can be difficult to pack because of its size. Even when its compressed down, I had a hard time getting it to not take up all the space in my bags. Of course there will always be a tradeoff when it comes to warmth vs the size or weight of a garment. Just keep this in mind if you like to pack as minimal as possible.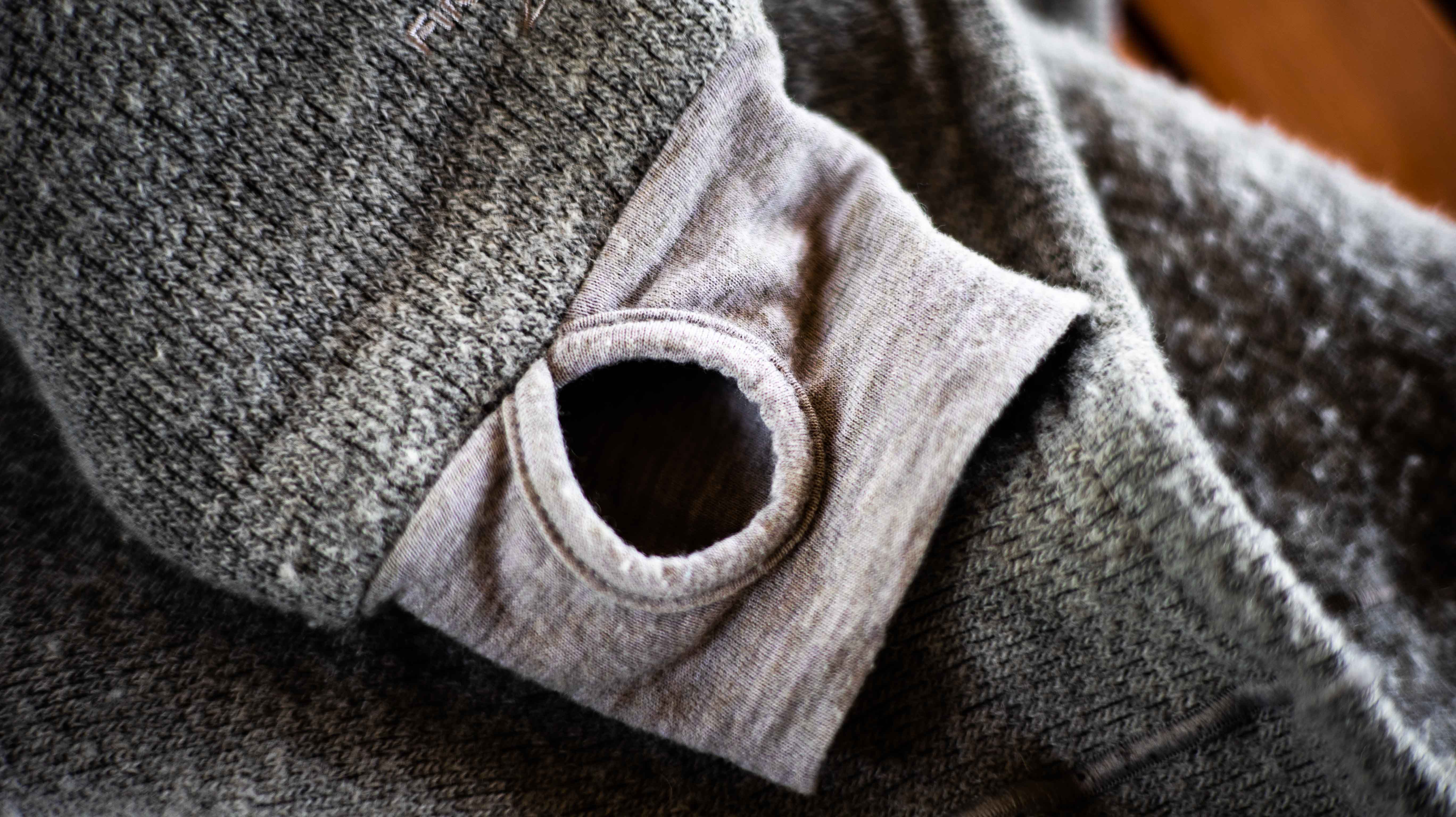 Likes
Incredibly Warm, you won't need much else besides a wind layer with this to stay warm in most conditions
Sourced and constructed in America, not may companies can make this claim.
Highly breathable with a Wool/Polyester blend making it easy on your skin and easy to wash.
Dislikes
Price, $308 for this sweater is really steep and while I think its justified, most people won't feel that way until they were it a couple of times.
Not very packable, difficult to take on trips where space is a premium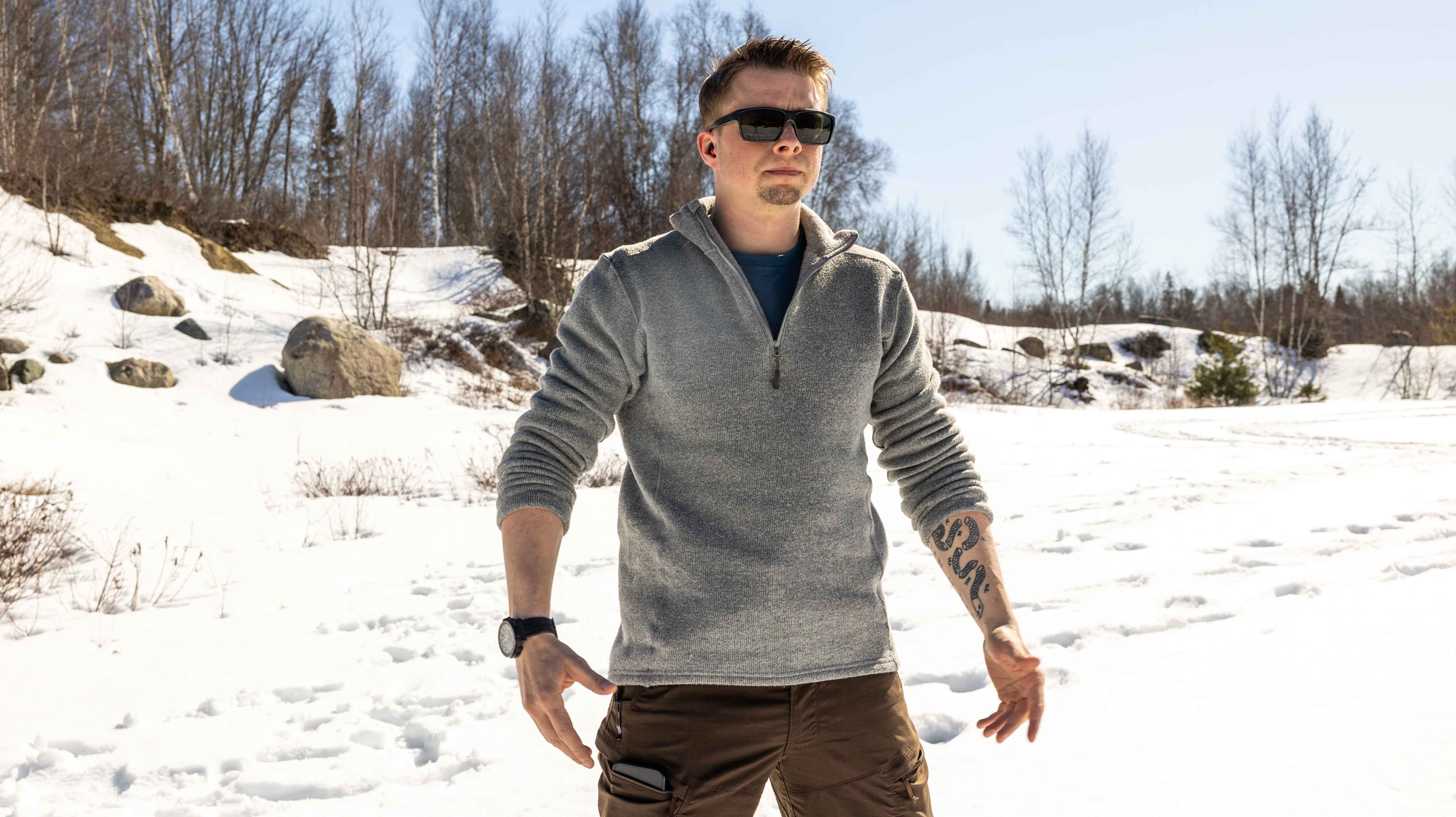 Wrap Up – First Spear Woobie Quarter Zip – ACM Warm 600 ​
Looking for a merino wool layer that is just as comfortable in the deep woods as at your brunch date with your in laws? Look no further than the First Spear Woobie

Quarter Zip – ACM

Warm 600. Yes the price of $300 is a bit hard to swallow but you are getting a product that was sourced and constructed all in the USA. Not many companies can make that claim these days. I think that this product is well worth its price tag if you're the kind of person who loves to be outside in the colder months And even if you're not its a damn good looking pice for your next hunting trip when your sipping whisky with cousin Hank.
The post
AllOutdoor Review: First Spear Woobie Quarter Zip – ACM Warm 600
appeared first on
AllOutdoor.com
.
Read the full article here...