Discussion Starter
·
#1
·
When it comes to a lot of the gear we choose to outfit ourselves with most of it is rudimentary. We all likely own firearms which need ammunition, cleaning supplies, accessories (optics, slings, etc), and cases to store them in during travel. What makes a shooter feel great about a purchase is when you can get additional utility – or even surprising features – out of such simplistic items. That is exactly what 5.11 Tactical took aim to achieve and accomplished with the suspiciously plain appearing single rifle cases. Like all 5.11 products, they are simple in their form and design; yet simultaneously, overflowing with desirable attributes. So, today we will be reviewing the 5.11 Tactical Single Rifle Case in both a 36″ and 42″ offering. Let's dive in!
5.11 Tactical Coverage on AllOutdoor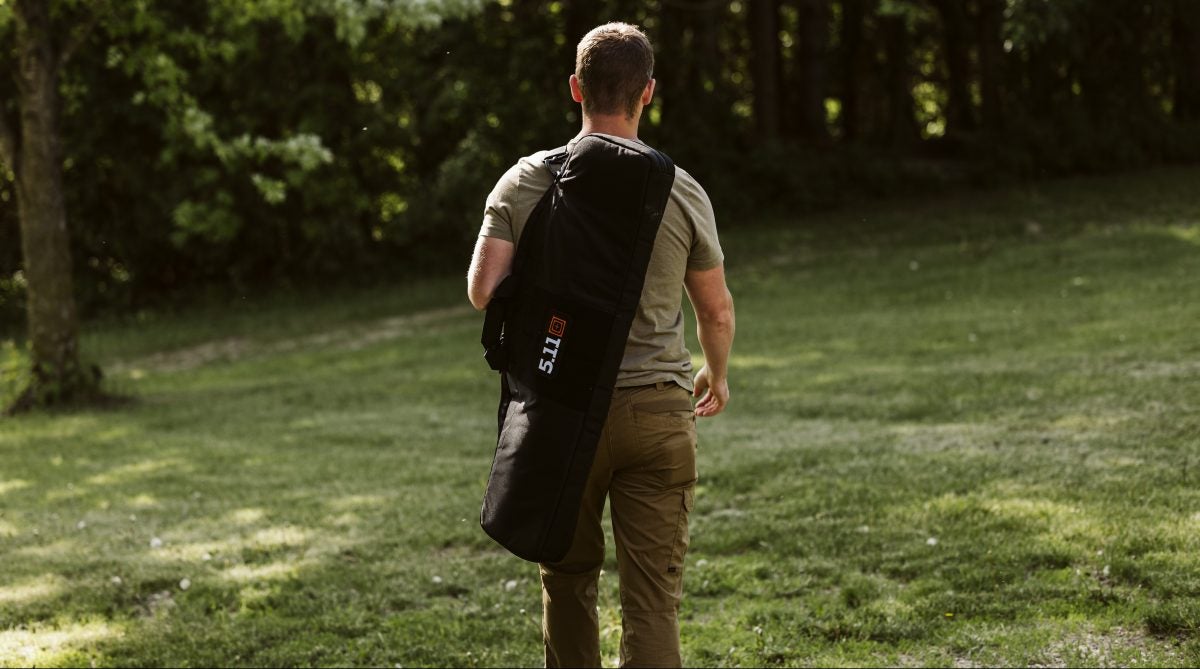 Specifications – 5.11 Tactical Single Rifle Case – 36″ (28L) & 42″ (34L)
The two most common rifle case sizes offered by all manufacturers is 36″ and 42″ because those will handle most rifles and shotguns. So, that is exactly what 5.11 Tactical offered as well. The two samples we received from 5.11 Tactical were used the better part of this year (including all summer), and as we alluded to earlier they have a lot to offer. All of the specifications for the 5.11 Tactical Single Rifle Case in their 36″ and 42″ offering can be read below as presented by 5.11 Tactical:
600D Polyester
12.5″ x 38″ x 3″ [36″ Rifle Case] | 12.5″ x 44″ x 3″ [42″ Rifle Case]
1,708 Cubic Inches, 28 Liter Capacity [36″ Rifle Case] | 2,075 Cubic Inches, 34 Liter Capacity [42″ Rifle Case]
Weight: 1.1 kg [36″ Rifle Case] | 1.3 kg [42″ Rifle Case]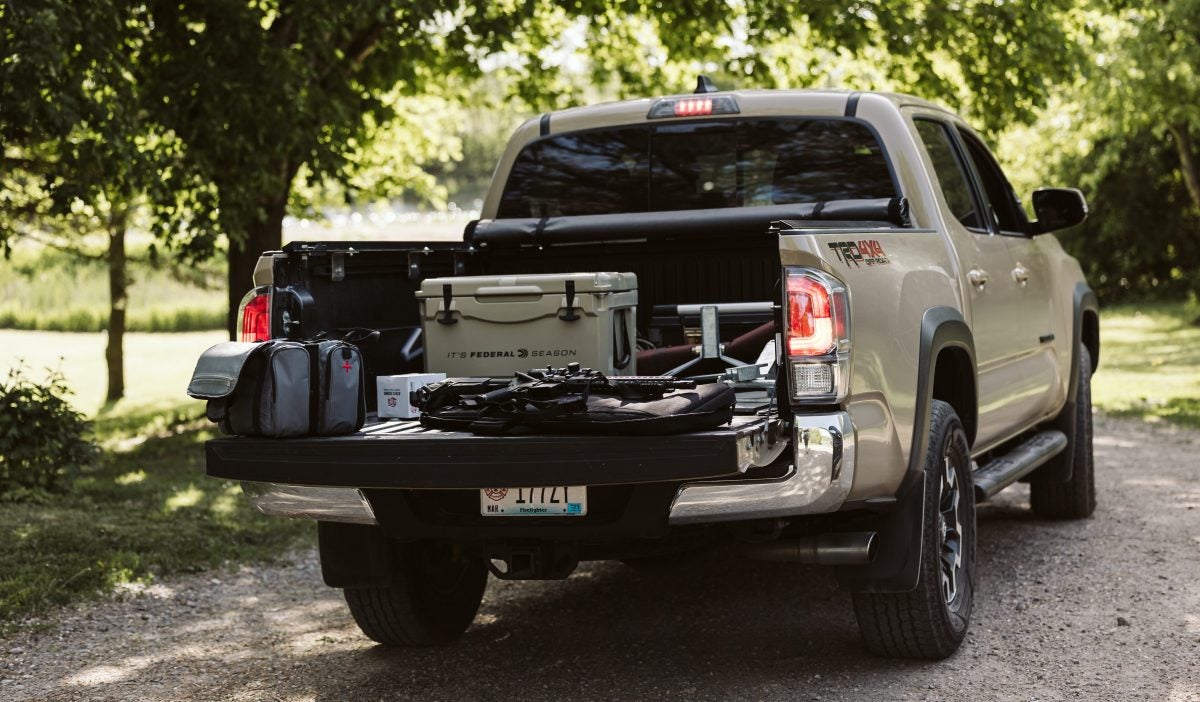 The 5.11 Tactical Single Rifle Case is offered in Black and Kangaroo colorways with the
36″ Single Rifle Case
retailed for $82 while the 42″ goes for an
MSRP of $92
. With any product you receive from 5.11 off their website there is always Free Returns – in the rare event something is not to your liking – and Free Shipping on orders over $60. Some remaining features as well as a quote from 5.11 can be read below further elaborating upon the 5.11 Tactical Single Rifle Case.
Fully Padded Rifle Case
External Web MOLLE for Pouch Attachment
5.11 Gear Set

Compatible
4×4 Loop and 6×1 Name Tape
Top Carry Handle, Removable Shoulder Strap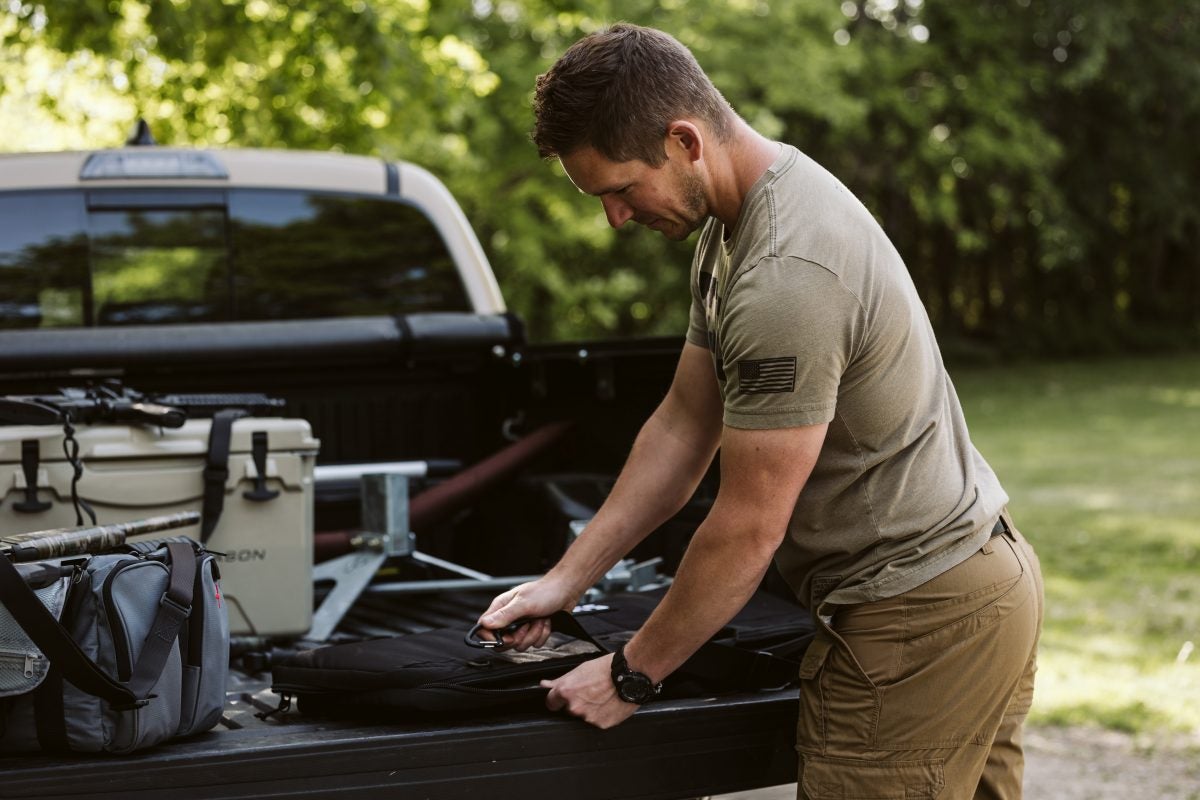 Internal Padded Muzzle and Butt Stock Sleeve
Internal Rifle Retention with Dual Removable Straps
Abrasion Resistant External Webbing Perimeter
YKK® Lockable Zippers
5.11® Signature Center Line

Design
Your new go-to rifle case comes with all the right stuff for a trip to the range or out on exercises. Fully padded with external MOLLE webbing and Gear Set

compatibility so you can Always Be Ready with extra mags or attachments. On the inside, you have removeable rifle retention straps as well as padded butt stock and muzzle sleeves to protect your firearm. Provides excellent carry-ability with a comfortable padded handle and removable shoulder strap. Whether you're planning a day of sport shooting or an overseas mission, this case has your six.
Field Use – 5.11 Tactical Single Rifle Case – 36″ (28L) & 42″ (34L)
When it came to getting some real-world, field use out of these rifle cases I tried to bring a varietal buffet to the firing line to see how well and how diverse of a collection of arms would fit in the cases. I used everything from rifles to shotguns and even handguns – yes, handguns.
Rifles

Palmetto State Armory PSAK-47 7.62x39mm
BCM RECCE-14 KMR-A 5.56 NATO

Shotguns

Mossberg 500 Home Defense 12 Gauge
Mossberg 940 Pro Turkey 12 Gauge

Handguns

Glock 17 Gen4 9mm
SIG Sauer P365XL 9mm
Springfield Armory Hellcat RDP 9mm
Springfield Armory Hellcat Pro 9mm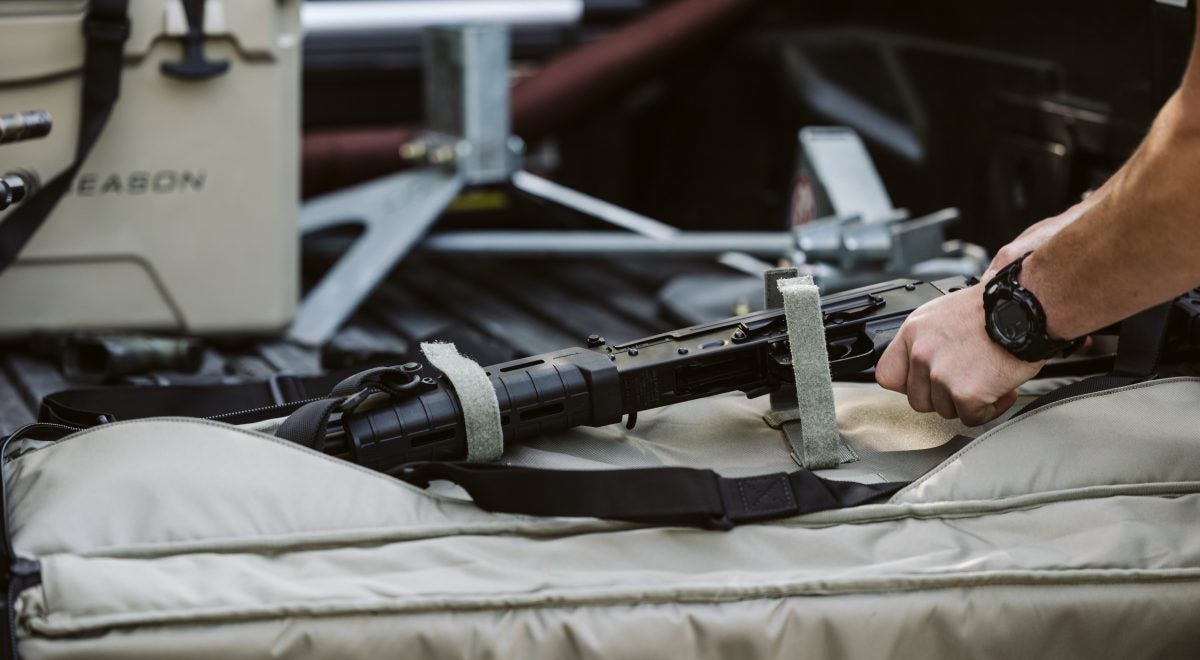 You might be asking
why would anyone stick handguns in a rifle case?!
I would not put handguns in these or any cases during transport, but it makes for a great, clean surface to load magazines, verify red dot brightness, and do maintenance other than on the dirty ground. The internal padding made for a nice working surface even if the terrain underneath the case was rocky, uneven, or abrasive vegetation.
Aside from this case doing improv as a working surface at the range, it authentically does a great job cushioning, protecting, and storing your long guns. My line of work involves shooting, testing, and reviewing a lot of firearms so I am shuffling a lot of equipment in-and-out of my truck constantly. I have used these cases all summer doing range reviews and handling firearms – sometimes gently and other times not so gently.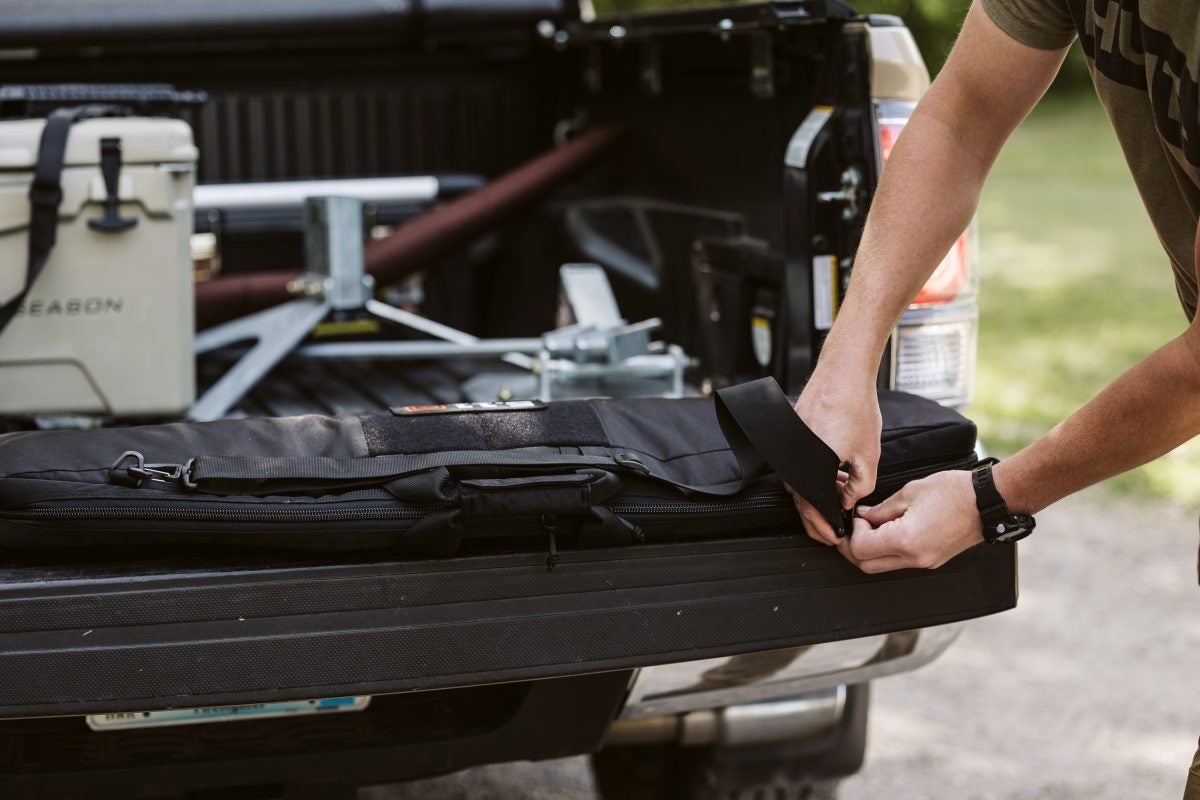 The clip-on exterior sling is a nice touch because sometimes jaunts from my truck at varying ranges can be 15 yards to 200 yards. These keep my hands free to carry other things like ammunition, a 5.11 range bag, etc. The Velcro panel on the exterior is a nice touch, too, because I am a morale patch junkie (like many of us), and who doesn't like to add a little personality to their gear? Correct answer is: everybody does.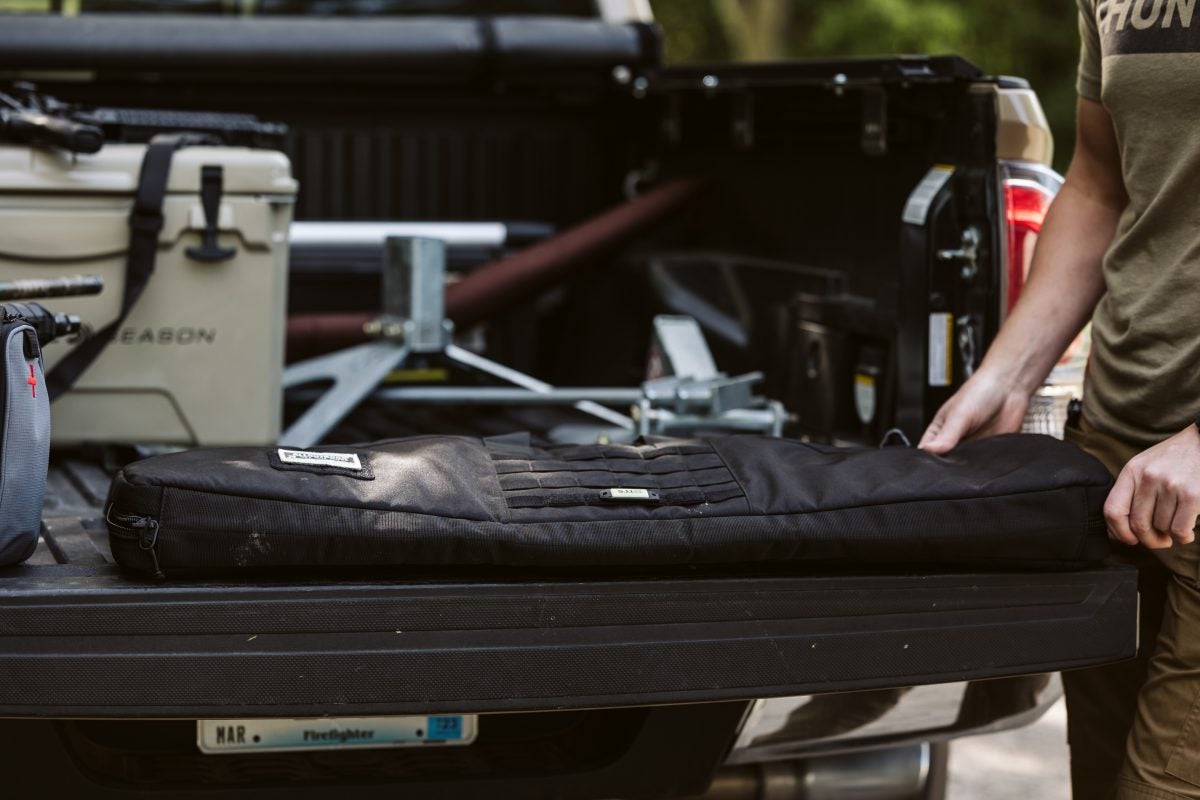 You also have a large area of External Web MOLLE for for various pouch attachments including 5.11's own Gear Set

so you can always have vital equipment accessible and at-hand at all times.
Final Thoughts – 5.11 Tactical Single Rifle Case – 36″ (28L) & 42″ (34L)
So, what are my final thoughts on the 5.11 Tactical Single Rifle Case in a 36″ (28L) and 42″ (34L) offering?… Overall, I believe the value proposition of $82 for the 36″ and $92 for the 42″ is a great value for shooters. These aren't
just
a rifle case. You have a removeable sling, exterior MOLLE, a Velcro panel, it is cushioned, there are muzzle pockets, and much more. Whenever 5.11 crafts something it is more than meets the eye, and so is this. You get much more value out of a simple case than you would expect.
In closing, I want to say thank you to 5.11 Tactical for allowing AllOutdoor and myself the opportunity to try out their 5.11 Tactical Single Rifle Case in a 36″ (28L) and 42″ (34L) offering. That is greatly appreciated. Also, we would like to know what all of you guys and gals think? Do you believe that the 5.11 Tactical Single Rifle Case in a 36″ (28L) and 42″ (34L) offering is something worth spending your money on? As always, let us know all of your thoughts in the Comments below! We always appreciate your feedback.
Wardrobe, Video, and Photography
All of the quality photography for this review was completed by the accomplished and wonderful
Savannah Pierson
of
Savvy Photage
while the video work was achieved by the versatile and gifted
Jens Kallgren
of
High Shine Media
.
The post
AllOutdoor Review: 5.11 Tactical Single Rifle Case – 36″ (28L) & 42″ (34L)
appeared first on
AllOutdoor.com
.
Read the full article here...