I've been a long time lurker and only just recently registered and started posting, so if I'm doing things wrong just let me know.
So this is a project I've been working on lately and could really use yalls help to get the word out. Just a poor college student trying to find my place, so thanks for looking!
Selling custom made paracord rifle slings. Made from 550 paracord, the cord in these slings is designed to have a breaking strength of 550 lbs and their nylon construction protects them from rot and mildew.
Current Basic and Classic slings are made to fit standard 1 inch sling swivels and made from almost 70 feet of cord! Fully adjustable from 32 to 48 inches. Offer solid or two-tone designs. Swivels not included. Body is 3/4 wide and shoulder area 1 inch wide. For an extra wide strap just flip the sling upside down and spread the two pieces of the body side by side on your shoulder.
Colors available in Black, Grey, ACU, Desert Tan, Coyote Brown, OD Green, Dark Green, and White. Adjustment rings in Polished Nickel, Polished Bronze, and Black Krylon coated Bronze.
www.ShepherdStraps.com
$49.95 per Basic, Classic, and Single-point slings, plus $5 shipping per order. USPS Money order or paypal. PM or post here for questions.
Here are some examples of color and design options: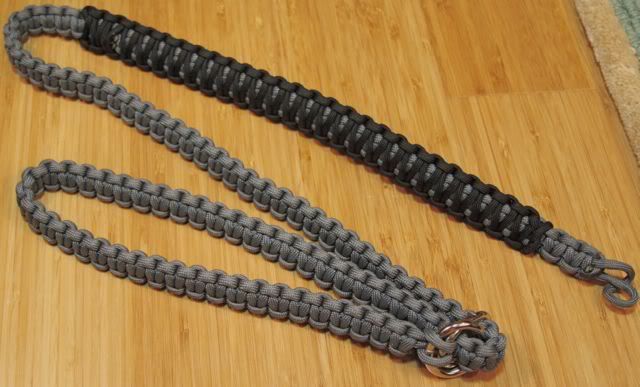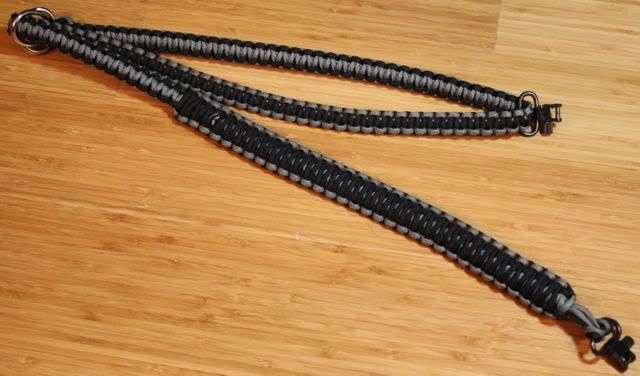 Very recently I started offering convertible single/two point slings for just $5 more than the normal slings.
I've been prototyping this sling for a while, and just finally decided that the design is ready to go. Uses an HK Snap Hook to convert between a single point and a two point sling. You can also choose between several different attachment option for the single point connector.
Converts from this: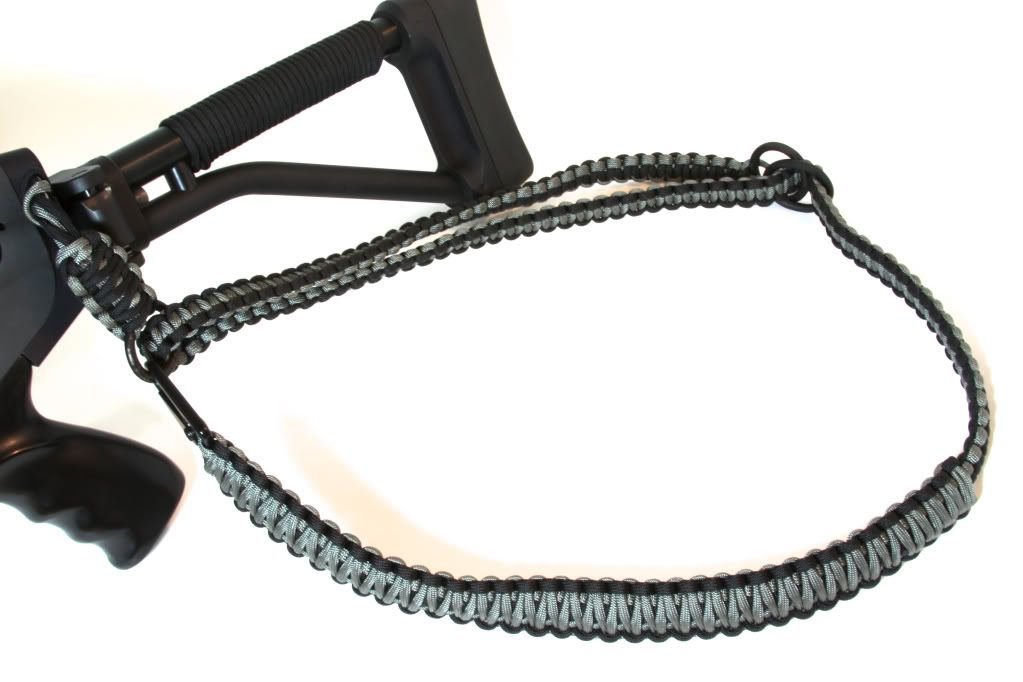 To this:
Thanks!