mback
---
I bought another Mini-14 a few days ago.
I had one before.
old thread
But I had a bit of a financial crisis. A bunch of guitars and several guns had to be sold off to pay rent and buy groceries. My old Mini-14 went away during that time.
The new one, 581-xxxxx, has a blued barrel and wood stock. It came with a five round magazine. I still have a 10-round and five 20-rounders I've been saving because I figured I'd get anther Mini-14 eventually.

New rifle.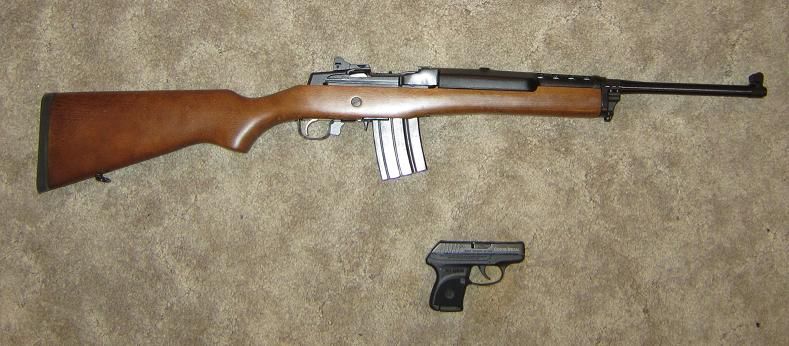 My Ruger "collection."
The Mini-14 looks more sinister with the 20-round mag protruding.
Shown with my LCP "Coyote Special" .380 ACP.

With an inexpensive Konus scope I had lying around and a sling I borrowed off another rifle, it looks more like its fixin' to go huntin'.
Looks good in the winder of my pickup.
Yes, I actually have a gun rack in the back window.
You might be a redneck if . . .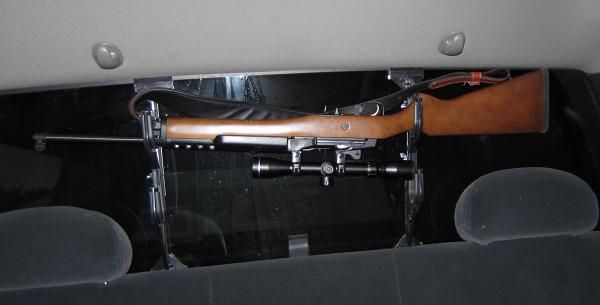 I hope to get to the range today to see if it actually shoots.
__________________
What part of "shall not be infringed" do they not understand?
To view links or images in signatures your post count must be 10 or greater. You currently have 0 posts.