Quality 10/22 BX-25 Mag Pouches
---
A vendor at our local gunshow does some custom sewing, and I asked him to design some 10/22 BX-25 MOLLE magazine pouches for me.
I picked them up today, and thought some of you might be interested.
First, the ones he custom made for me: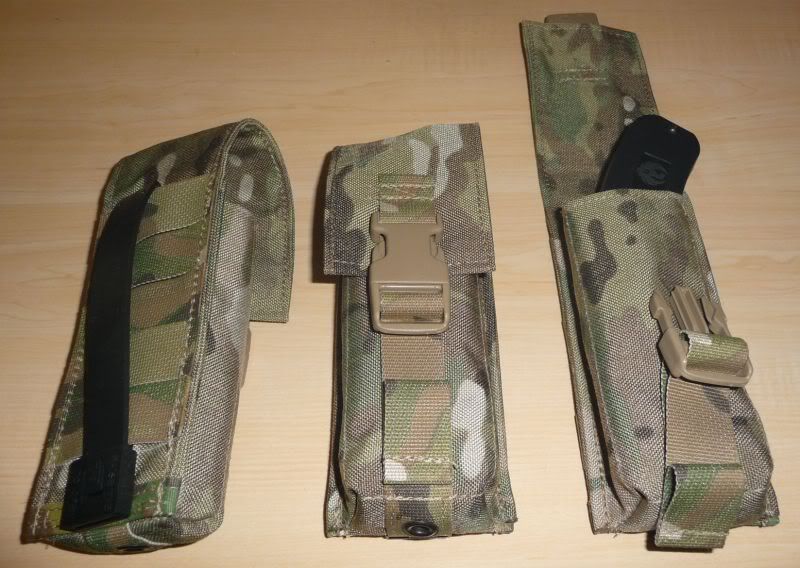 As you can see, they have a single MOLLE/MALICE clip on the back. They are about 1.5 MOLLE slots wide.
If you want to order these, you will need to email him and request the mag pouches specifically designed for Raven. They were $20 each.
He also make ARF elastic insert mag pouches that work very well with BX-25's. The elastic retains the 10/22 magazines tightly. I bought the three cell versions, but I believe he makes them in one and two cell versions, too.
You would have to email him about these, too, as they are not on his website yet. These were $45 for the 3 cell version.
Very high quality gear, comparable to my Tactical Tailor gear.
Scott's website is here
.