Colt M4 .22 @ 200 yds
---
Shot this with my Colt M4 .22lr @ 200 yards using bulk Winchester.
Honestly thought it would just bounce off......let alone rip right through it!
Well it fooled me. The bottle was about half full.
Here is the gun...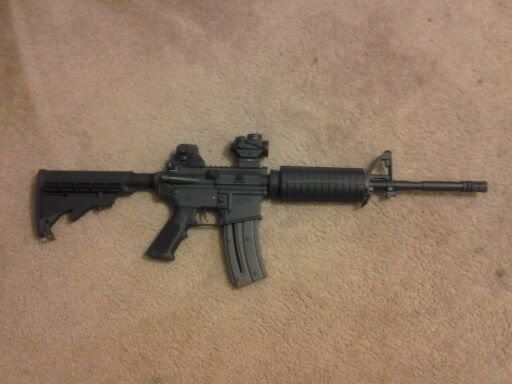 and here is said propane bottle...
All hits at 200 yds using the dot for a few and iron's for the rest.
Well for those that say a .22 will just **** them off.....well....
Even at 200 yds it has enough ass to rip cleanly through a steel propane bottle....so.....
2 of those in the chest at 200yds will do more than **** them off....