My non existent P220's
---
It seems that I'm never satisfied with waiting for manufacturers to make a variation of a model that seems common sense to me. (Yoohoo, Ruger)
Case in point the SIG P220. When the P220 Diamond Plate was introduced it seemed natural to me that it should've had a stainless frame. Not only did SIG not make one, they went and discontinued the model, sheese can't a guy get a break?
That's what led me to swap the top ends between an alloy Diamond Plate and one of my stainless P220's. Granted the original Diamond Plate seemed a little gaudy but being all stainless it helps tone it down.
I'll eventually trade or sell the factory aluminum grips for two sets of Hogue black and gray G10's with Piranha checkering. I've already ordered hex head grip screws for them.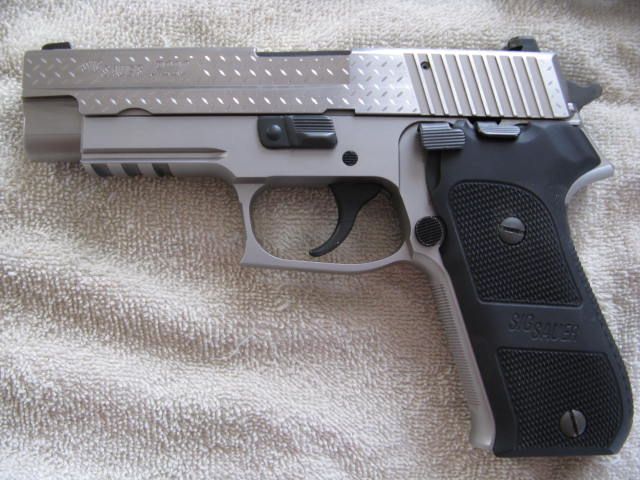 __________________
"Let's Roll" Todd Beamer United Flight 93