My wife's new M-N 91/30 coffee table
---
Inspired by a thread on AR-15.com, I found a Mosin-Nagant rifle crate to turn into a glass-topped coffee table. Only thing is, I had to buy all of the dealer's remaining 91/30s to get the crate, but he did throw it in for free.
The crate was in much worse shape than it initially looked, and was painted the modern Russian dark green. Since all the 91/30s I bought are WWII vintage, and I was going to have to essentially rebuild it anyway, I decided to go with a color more in keeping with WWII era.
In stripping off the multiple layers of paint, I found the deepest layer was indeed that Soviet WWII yellow-green we all know so well. Since the slings are the same color, Home Depot was able to color-match a gallon of paint. The flat finish paint looked good, but obviously wasn't going to be very durable, so it got a satin polyurethane final finish inside and out.
Construction is tongue and groove, which I re-glued with Liquid Nails. Most of the rusted/bent fasteners were replaced (it's a PITA to find straight slotted screws these days). I flipped the top of the crate to put the skids on the inside, making the top a relatively smooth surface (easier to clean), and used 3/8 inch tempered glass glued into a 1/2 inch wide rabbet with mirror mounting adhesive. The stencils were all hand-cut.
The 2x6 castered frame under the crate was necessary to get it high enough to limit the dogs trying to thieve any unguarded snacks.
Before: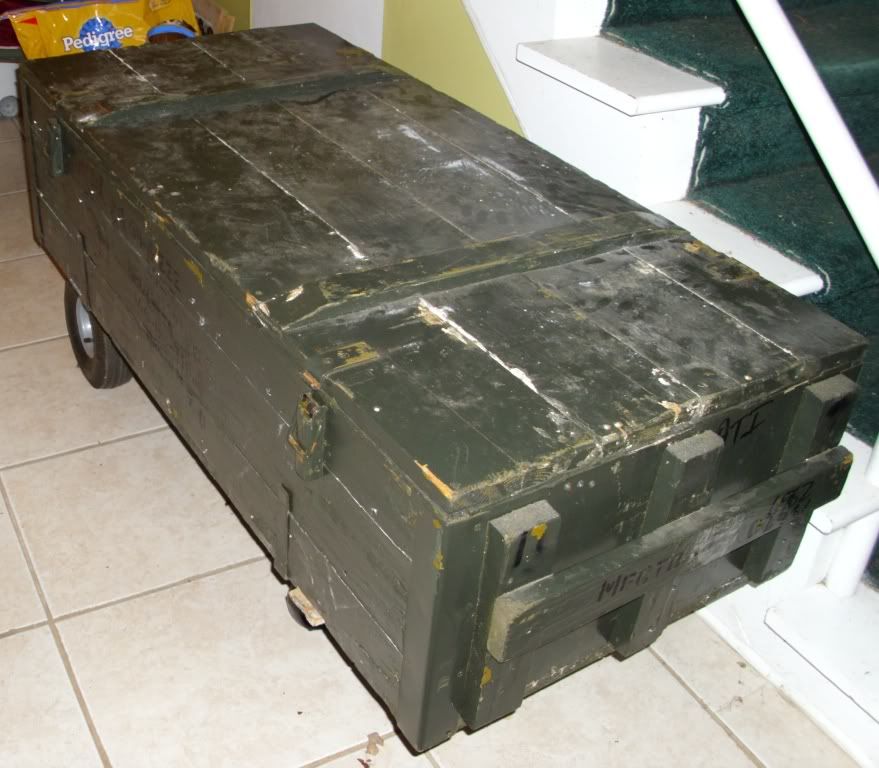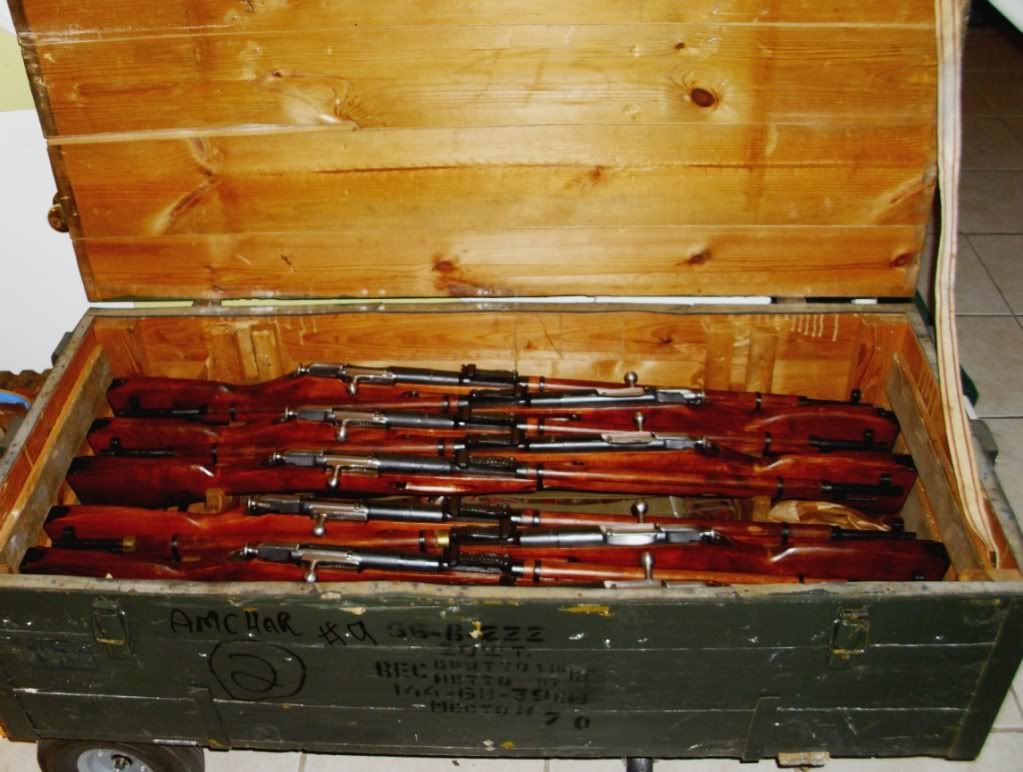 After: