Lets talk about cooking ribs
---
Personally, I prefer baby back pork ribs over beef ribs. The beef ribs have more fat on them, and they are not as tasty as pork ribs. Where I can cook some baby back ribs in about 4 hours, beef ribs seem to take something like 6 hours.
Some people may wonder about using a side smoker that uses charcoal to cook ribs.
My advice, do not waste your time on a side box smoker that uses charcoal. Charcoal does not produce enough heat in a side box for prolonged cooking.
Side fire box - yes.
Charcoal in side box - no.
Sorry for the poor video quality, this was before I figured out how to use the editing software.
To cook my ribs, I like to use a combination of pen oak, or red oak, and some pecan. Or, if there is no pecan handy, I just use whatever oak I have on hand.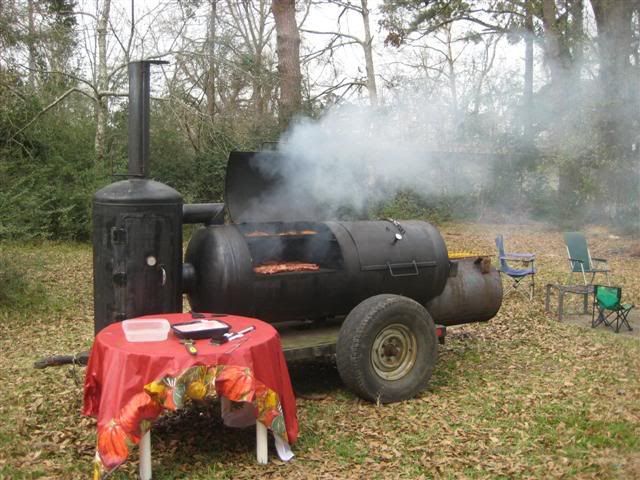 I like to put the ribs on to marinate the night before, have them in a container in fridge overnight, then put the ribs on the grill the next day. I use a mixture of cajun spices, steak seasoning and liquid marinate.
Memorial day is coming up, and I plan on cooking a brisket and some baby back ribs.
__________________

To view links or images in signatures your post count must be 10 or greater. You currently have 0 posts.