DIY LULA Benchloader?
---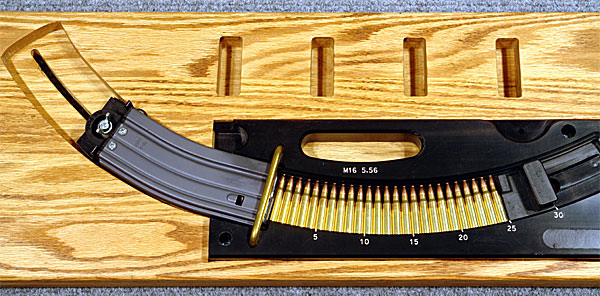 Looks like some people were put off by the $600+ price tag of a bench lula. I can't blame them in the slightest, for a piece of plastic that loads magazines, you'd expect to pay maybe 100 bucks at most, if not less.
Someone remarked that these are made using a CNC machine and it's all milled. My question is, why on earth would you continue to manufacture them using CNC, instead of making a prototype, from which you make a mold and go from there to reduce production costs?
Anyways, I thought this was interesting and I may have to attempt making a DIY bench loader myself.
__________________
"A fear of weapons is a sign of retarded sexual and emotional maturity." - Sigmund Freud