The COMPETITION Throwing Hawk
---
This model has won the Riverton, WY hawk throwing contest 4 years in a row, making it a very successful throwing hawk!!
It's 18 3/4" long, has a 4" cutting edge and the same keel type Hickory haft and 6150 high carbon steel head as all other wood handled 2 Hawks Tomahawks....so it comes with the same 25 year warranty.
All 2 Hawks come with a heavy leather sheath at no extra cost, however the heavy leather belt loop will cost an additional $10.
This model is listed on ebay for $105, and the Buy It Now price is $117.
Extra hafts & belt loops are sometimes offered as a package deal with the tomahawk: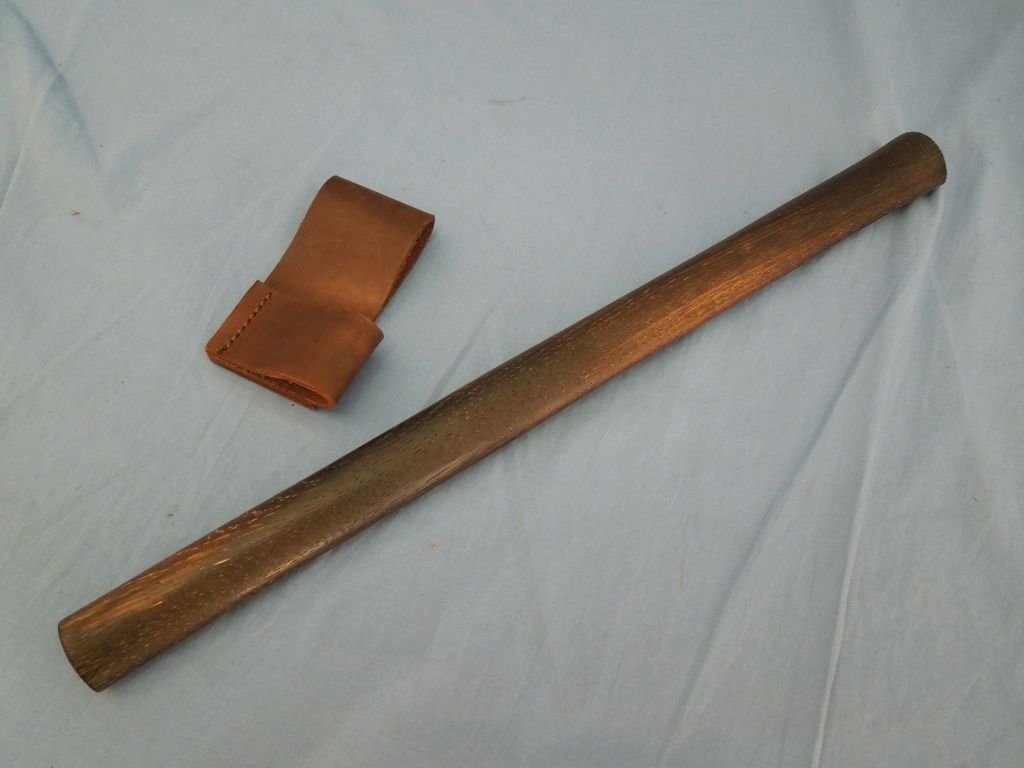 __________________
"The Constitution is not an instrument for the government to restrain the people, it is an instrument for the people to restrain the government." - Patrick Henry