The WAR HAWK
---
This model is our best tactical fighting hawk, it's light weight makes it fast and deadly....and a perfect close-in tactical bladed weapon.
The War Hawk is made from the same 6150 high carbon (spring steel) and is RC 57-58 ....again, to hold a long lasting edge. This model has 3 sharpened edges, top, bottom and facial edges and all are VERY sharp!!
The handles are made of Keel type Hickory (no knots), it's flame grained and buffed into a teardrop shape, so it fits the natural curvature of the hand, unlike round handles.
All 2 Hawks come with a heavy leather sheath at no extra cost.
A 25 year warranty comes with all 2 Hawks tomahawks so buy with confidence!
This model retails for $200 without the para cord wrapping on the handle, but if you go to ebay I start them at $180, and my Buy It Now price is right at $200. Para cord color options are OD green, Black and Tan, or it can be ordered without any para cord wrapping at all for $15 less.
All 2 Hawks are available through ebay if you prefer buying from their site.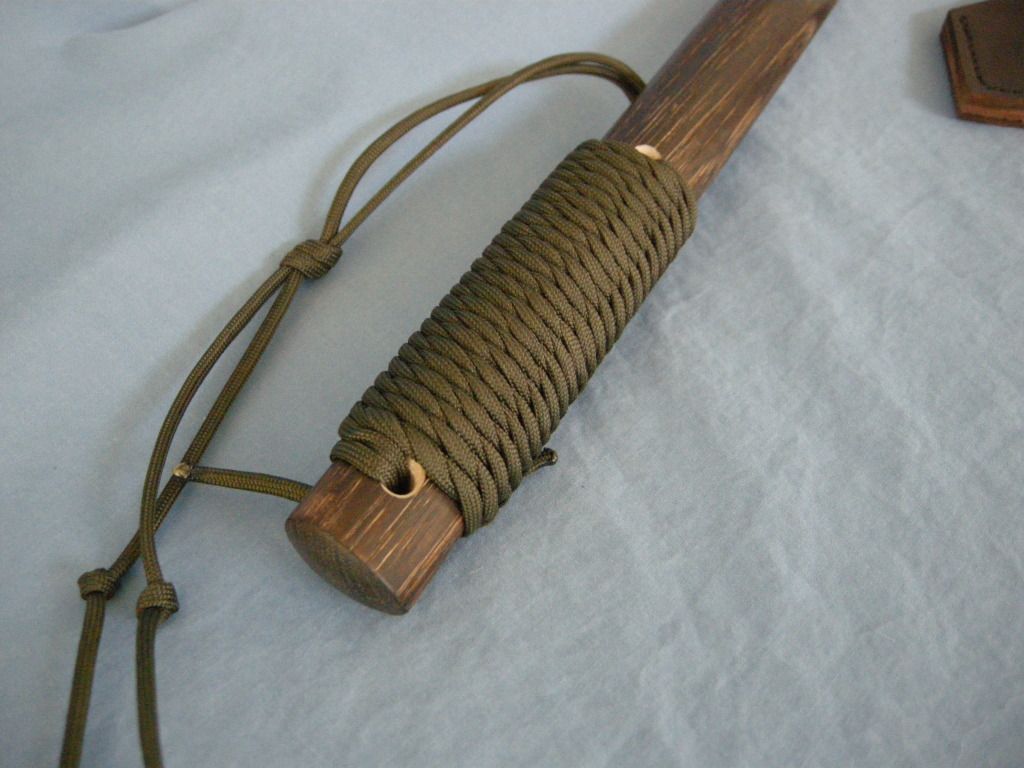 __________________
"The Constitution is not an instrument for the government to restrain the people, it is an instrument for the people to restrain the government." - Patrick Henry